We got Newton's law because the apple dropped on his head out of nowhere. Likewise, it is with love. Love, for someone, has to sweat his hats off to find, and for some, it just falls out of nowhere.
Josh O'Connor is an amazing British actor who started his career from 2012. He is known for his role as Johnny Saxby in  God's Own Country. For now, let's look into his love life, whether The Crown star got his apple or is still waiting for one.
Is Josh O'Connor Single Or Taken?
It looks like Josh O'Connor is currently in a relationship with the daughter of legendary London restauranteur, Jeremy King. Josh O'Connor's girlfriend, Margot Hauer-King, is a communication director who studied at St. Paul's Girls School in London. Likewise, she graduated from Ivy Brown University.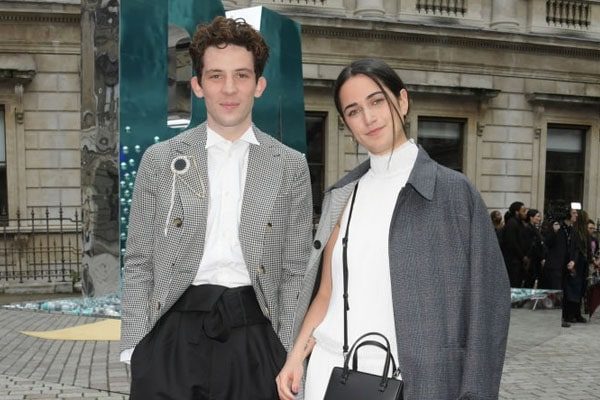 Josh O'Connor is head over heels for the daughter of London's legendary restauranteur, Jeremy King. Image Source: Zimbio.       
According to Daily Mail, a close friend revealed that the couple was very keen about keeping the relationship a private matter. But things were getting serious, and there were no "hiding the feelings" since Josh's partner visited him on the set.
Similarly, it also stated that Josh O'Connor met his future father-in-law, Jeremy King, and turns out the big man likes his daughter's choice. Similarly, the pair have bought a house in London back in the summer of 2019 and are enjoying living together.
Moreover, the couple also attended an intimate dinner hosted by Christian Louboutin and Cob Gallery, in order to celebrate Casper Sejersen's first UK solo exhibition, on May 09, 2019, in London, England.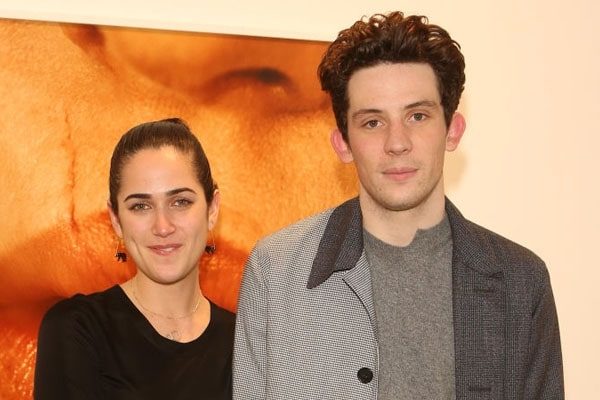 The couple celebrated their mate's first art exhibition together at a dinner party. Image Source: Getty Image.       
Friends and family speculate that Josh will pop out the question pretty soon. Along with his passionate love-life, he is also garnishing for award-winning performance. It's almost as if Josh O'Connor's second girlfriend is his career and is cherishing it with all his heart's content.
Before Finding Love of His Life
Before dating Margot, Josh O'Connor was in a relationship with Hannah Murray. Josh O'Connor's ex-girlfriend is an awesome actress who earned her degree from Cambridge University. She's most known for her role as Gilly, in HBO series, Games Of Thrones.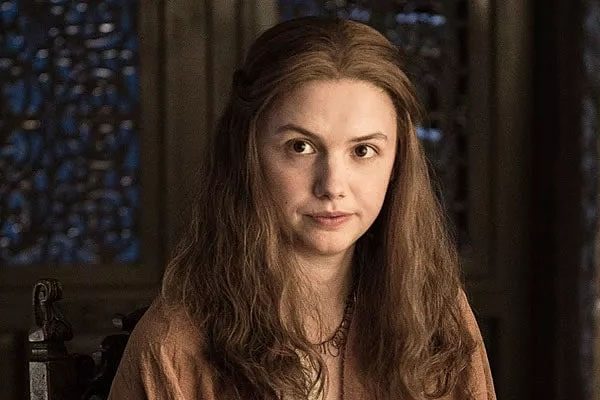 Hannah's role as Gilly is preferred by many. Image Source: Pinterest.        
Furthermore, the ex-couple starred together in a movie, Bridgend, a fictional portrayal of a town in Wales. Josh seemed to love the character in Bridgend that allowed love into his life.
However, things did not work well in the relationship, and lastly, the lovely pair of Josh O'Connor and Hannah Murray decided to part their ways. Their relationship facts remain under wraps, and thus, we can only imagine them being one heck of a cute couple.
What's Josh O'Connor Upto?
Aforementioned, Josh O'Connor is busy with his career and quenching his thirst for love through movies and his awesome fan base and his sweet love, Margot Hauer-King. As of now, he is busy in the set of Netflix's series, The Crowns season 3, as the school-aged Charles.
Previously, Margot Hauer-King's boyfriend, Josh was seen in the role of Johnny in God's Own Country, which has proven to be a huge success among critics and audiences. He remembers the intimate scene, the on-screen romance, to be perfect cinematically and feels proud of not shying out from the scene.
Besides movies and series, he has a talent for line art. Being a grandson of one of the legendary sculptor, John Bunting, he's got a knack for line arts and posts on his Instagram.
View this post on Instagram
Besides, Josh O'Connor has now found the love of his life and is two steps away from proposing Margot Hauer-King. Let's hope we get to hear the news of marriage soon.
Do Follow SuperbHub For More Updates On Celebrity News, Entertainment, and Biography.