Ian Cognito, 60, died doing what he had been doing for 34 years. Yes, the British stand-up comedian died in front of his audience while performing stand up comedy on Thursday, April 11, 2019.
Ian Cognito's Death
Born as Paul Barbieri, Ian Cognito was performing at the Atic bar in English town in Bicester. He joked saying what if he died from a stroke and woke up speaking Welsh. The audience laughed.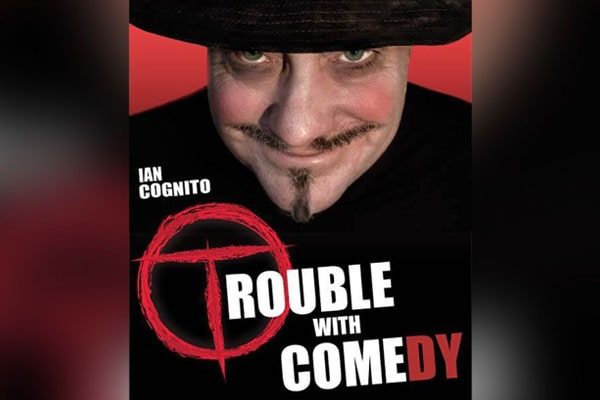 Source: CNN
After few minutes, he sat down with his head and arms back, started breathing heavily with his shoulders twitching. Then, he was silent. The audience thought it to be a part of his act and waited to see what's his next move?
He didn't move.  It wasn't a part of his act or joke he said earlier. He had a heart attack! The unfortunate part is that not a single person in the whole audience and set knew that he wasn't acting.
Ryan Mold, the venue's owner said that Ian's  fellow comedian, Mr Bird, who is in charge of running the Lone Wolf Comedy Club event at the venue, went to check him. Mr.  Bird walked on the stage, touched his arm and was clearly expecting him to startle him and everyone saying,'boo.'
But he didn't. Realizing something is wrong, paramedics were called immediately just after 10 p.m. The nurses started performing CPR while the audience were asked to clear the venue. However, Cognito was pronounced dead at the scene.
Mr. Bird said that the stand-up comedian was feeling ill before his act but was determined to perform. Did he sense that this would be his last performance? You never know. But one thing is clear that the veterinarian stand-up comedian wanted to leave the world doing what he had liked to do all time.
He was awesome. Amazingly hilarious but not as successful as other comedians. Born in 1958, in London, Ian Cognito has been performing as a comedian since 1980s. He had also won the TIME Out Award for his stand-up comedy in 1999.
Also known for his short temper, Ian hadn't been open about his family or relationships. It seems he hadn't married or been in any serious relationships focusing only on his single life and stand-up comedy.
Stay in Touch. SuperbHub for celebrity news, entertainment and health & beauty.