People say that there is the role of a woman behind every man's success. Diane Addonizio, wife of the former football player and present sports analyst Howie Long is an example of it. She has been the woman behind the success of Howie Long since 1982.
Diane Addonizio, professionally an advocate but working as a non-practicing lawyer, has been proved as a supporting and co-operative wife and a mother. After tieing her knot with former football player Howie Long in 1982, she has played an important role in football field indirectly.
A  Supportive Wife and a mother
Diane Addonizio, wife of Howie Long and a mother of three, has shared more than three decades supporting her husband and her all three football-playing sons Howie Long Jr., Kyle Long and Chris Long.
In the age when people enjoy their relationships in dating and hanging around in different places, Diane met Howie in his dorm room and watched NFL games. After marriage also Diane supported her husband's keen interest in Football and encouraged him to be a successful football player gaining lots of fans around the world.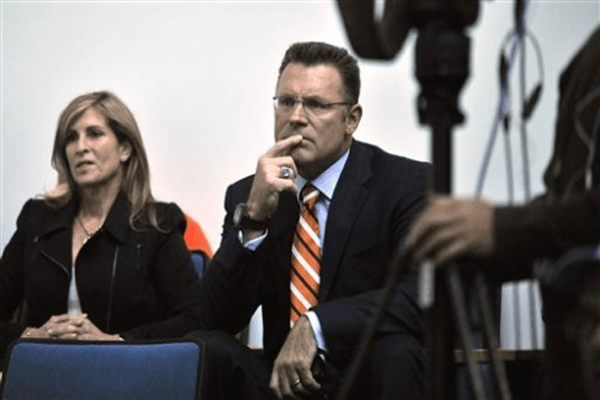 Diane Addonizio with her husband watching NFL game. Image Credit: Articlebio
Diane, an understanding woman believes that every mother should take care of their children's career actively due to which she participated in a panel discussion at the Walter Payton Centre, a part of a free football safety clinic for more than 200 mothers along with Kyle, her middle son.
Howie Long, Diane's husband encouraging his son Chris Long during an NFL game. Image Source: NBC Sports
Diane's eldest son Chris Long is a defensive end for the Philadelphia Eagles, an American football franchise. The middle son Kyle is contributing to football as a guard for the Chicago Bears and the youngest Howie Jr. is working in player personnel for the Raiders. Diane supports and keeps encouraging her children so that they become a successful football player like their dad.
Diane, who is far from the spotlight manages her house and family when her husband is busy in his career as a sports analyst and her sons are busy in flourishing their career in football.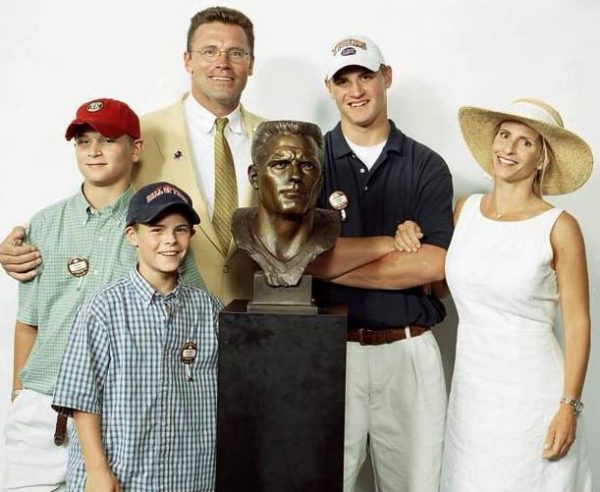 In Photo: The football family of Diane Addonizio.
Howie, Diane's husband is lucky to have a supporting and co-operating wife along with his healthy children who followed in his footsteps and establishing themselves as football players.
Diane's contribution to football made her achieve the tag of the First Lady of Football. Her indirect dedication to football is worth appreciable.
SuperbHub for more news, entertainment, and biography.