The British-actor Gregg Sulkin is dating American actress, Michelle Randolph for a long time now. The couple is together since 2018 and is enjoying the dynamics of their relationship.
Let's see how this amazing couple ended up together.
The Loving Relationship Of Gregg Sulkin And Michelle Randolph
It's unsure when and where Michelle and Gregg exactly met. Since they both belong to the entertainment industry, their fate must have intertwined.
The couple of Gregg and Michelle look really great together. They were in a relationship since October of 2018. Randolph first appeared in Gregg's Instagram on 18th October with a cute photo of them together and a sweet caption.
View this post on Instagram
Michelle showers her love for her boyfriend on her Instagram as well. They both appreciate each other's presence in their life and embrace passionately.
Michelle Randolph's Boyfriend Gregg Is A Protective Partner
Jesus gave them all the sugar and honey because they are the sweetest together. After the Bachelor finale, Colton Underwood and Cassie Randolph appeared in Jimmy Kimmel Show, to talk about their journey. In the show, Jimmy told the duo about his wife wanting Michelle, Cassie's sister, to take the reign in next season.
But Michelle's partner Gregg gave the sweetest response to the request. He posted an adorable picture of them together, captioning "Hey (Jimmy) love the show, sir, but not happening" with a heart and smiley emoji. Can anyone stop him?
Are Michelle Randolph and Gregg Sulkin Still Together?
Like anyone would wish them apart? DUH! The American actress, Randolph and British actor are still together and are going from power to power. Gregg is an amazing boyfriend and Randolph, the perfect girlfriend. They are considerably happy together and look great side by side.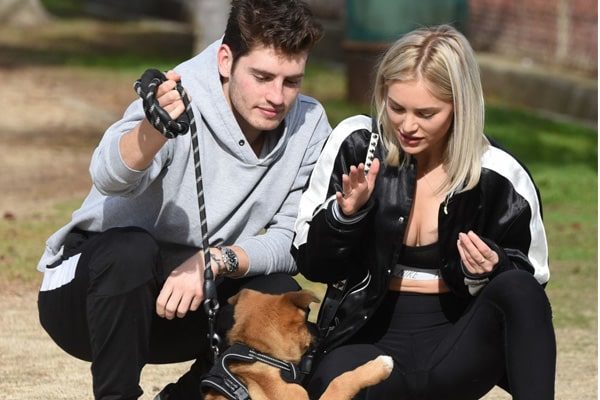 Michelle Randolph and Gregg Sulkin are very fond of one another. Image Source: Hawtcelebs.
Sulkin talks really fondly of his woman. In an interview for ET, Sulkin claims his girlfriend to be the sweetest, the kindest soul. Moreover, if Gregg was to have a child with Michelle, he wants him/her to take after his beloved. Aside from her outer beauty, he thinks Michelle is a dope person.
Before Michelle and Gregg Met
Before Gregg was smitten by his beautiful girlfriend, he was in a serious relationship with Bella Thorne. They dated for about a year before mutually parting their ways.  Gregg was associated with other famous names as well, like Danielle Campbell (2017), Yuvette Monreal (2015), etc. The handsome actor was also linked with Lexy Panterra.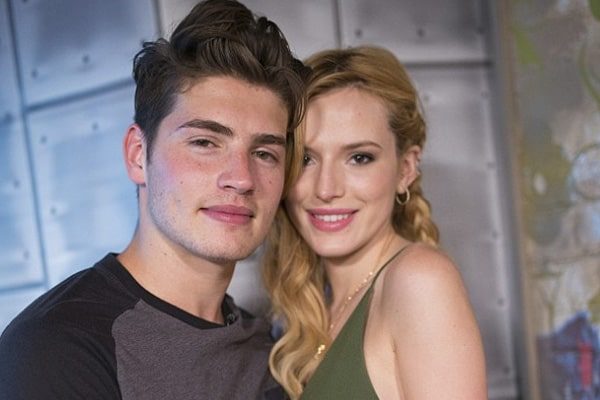 Despite the split, Bella and Gregg are still good friends. Image Source: Daily Mail.
On the split side, Gregg Sulkin's girlfriend Michelle had no affairs that were publicized before him.
Today, Gregg and Michelle are together sharing all the bittersweet memories and look as though they'll be together for a long time. Despite being busy with different projects, their bond is strong and undeniable. Let's hope the duo walks together to heaven's horizon.
Make Sure To Follow SuperbHub For More Updates On Celebrity News, Entertainment, Biography and many more.