The TV Journalist George Stephanopoulos and Comedian Ali Wentworth are happily married since 2001. The romantic couple is parents to two adorable daughters; Harper Stephanopoulos and Elliot Stephanopoulos. Recently in April 2018, Stephanopoulos and his wife Wentworth shared the secret of their successful relationship.
George Stephanopoulos' wife Ali Wentworth published a book titled 'Go Ask Ali: Half-Baked Advice and Free Lemonade' on 24th April 2018. In her book, she has shared her hilarious and unique advice on surviving the absurdity of modern life.
During the promotion of the fourth book, Ali attended her husband's show 'Good Morning America.' There the lovely couple Ali and her spouse George shared some tips for a happy and successful marriage. So what are those tips? Let's find out.
Ali Wentworth's Tips for a Successful Marital Life
The 'Office Space' star Ali Wentworth and her better half George Stephanopoulos shared some best tips for staying together through thick and thin. Their tips were hilarious but equally true too.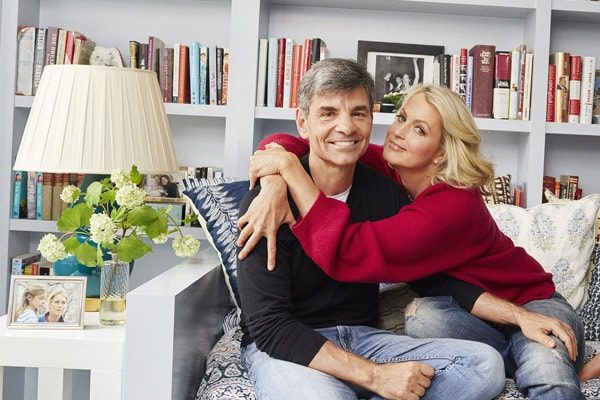 George Stephanopoulos and Ali Wentworth's marital relationship has crossed over 16 years Photo Source: People.
According to Ali Wentworth, to keep the bonding long-lasting, you need to have a sense of humor. Moreover, one should always think that he/she is going to be with their partner forever rather than thinking about divorce or having another affair.
Similarly, George Stephanopoulos also feels that one should learn how to fight too. The passionate couple also thinks that for an enduring relationship both should not glue to their phones all time in front of each other.
Watch the below clip for Ali Wentworth's suggestions on keeping a marriage happy to raising kids well.
George Stephanopoulos and Ali Wentworth Marriage and Daughters
The former adviser to Bill Clinton George Stephanopoulos and Comedian Ali Wentworth were pronounced husband and wife on the 20th of November 2001.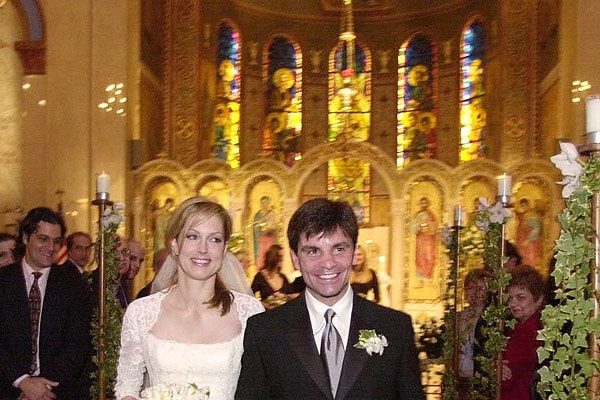 Ali aka Alexandra Wentworth and George Stephanopoulos' marriage has crossed over 16 years, and they are happy together. Image Source: Getty Images.
George's father Rev. Dr. Robert G. Stephanopoulos performed the wedding ceremony at Holy Trinity on East 74th Street. The bride and bridegroom's friends model Paulina Porizkova, James Carville and ABC New's president David Westin attended the marriage.
Wentworth and Stephanopoulos met through their mutual friend Holly Peterson. Ms. Peterson set them up on a blind date on 6th April 2001. Ali and George fell in love with each other and began dating since then until their marriage on 20th November 2001.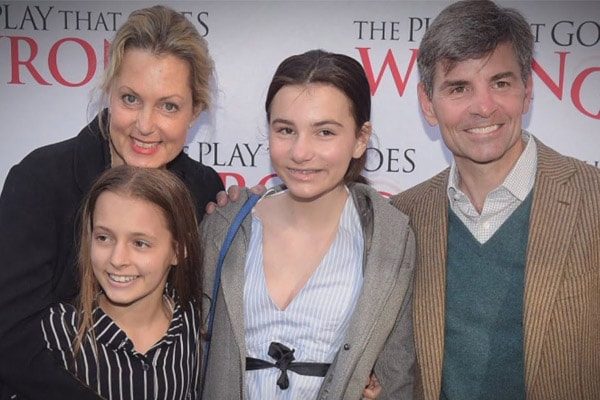 George Stephanopoulos and Ali Wentworth have two daughters Harper and Elliot together. Photo Credit: YouTube.
The 17 years blissful marital life of Wentworth and Stephanopoulos has given them two cute daughters. Their daughters Harper and Elliott rarely appear in the media.
Visit SuperbHub for other Celebrity Entertainment.