The Hollywood actor, George Clooney married his beautiful wife Amal Alamuddin, now known as Amal Clooney on September 27, 2014. The wedding was most widely followed as one of the most high profile marriage ceremonies of 2014.
The ceremony was held at Italy which was celebrated with great pomp and enthusiasm. The blessed occasion was attended by many top Hollywood celebrities including Matt Damon and Cindy Crawford. They were some well-known A-list celebrities to witness the marriage of the glamorous couple. Below are some of the photos taken from the marriage ceremony that was held in Italy in 2014.
Grand Wedding of George and Amal Clooney
According to sources, the dashing Hollywood icon George first met  Amal Alammuddin in Lake Cuomo, Italy with the help of a friend in July 2013. George Clooney's wife Amal Clooney is a Lebanese Britsh and a lawyer by profession specializing in specializing in international law and human rights. After the installing meeting, the couple eventually fell in love with each other. After dating for some time, the pair of George and Amal took their relationship to the next level and got engaged in the summer of 2014.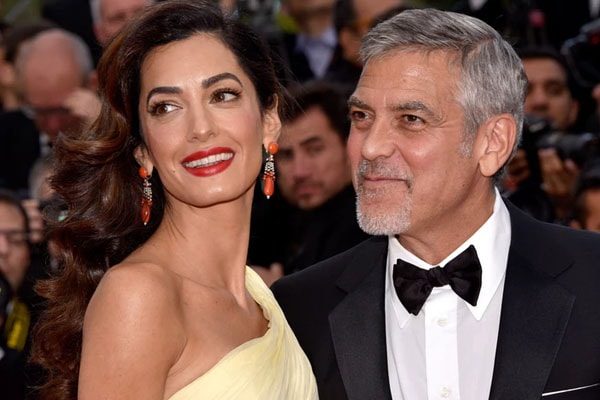 George and Amal Clo0ney got engaged in 2014. Image Source: Bustle.
Wedding Ceremony
Finally, the big day arrived for both of them. George and Amal officially tied their wedding knot in September 2014. Before the wedding, On August 7, 2014, the couple received their marriage licenses at the Royal Borough of Kensington and Chelsea at London. The wedding took place in a luxurious seven-star hotel, Aman Canal Grande luxury resort in Venice, Italy.
The wedding of George Clooney and Amal Clooney took place at the seven-star hotel, Aman Canal Grande luxury resort in Venice, Italy. Image Source: Business Insider.
There are several famous and legendary celebrities who were cordially invited to attend the wedding of the year in 2014. Among the notable figures were Bono, Rande Gerber, Ellen Barkin, and Richard Kind to mention a few.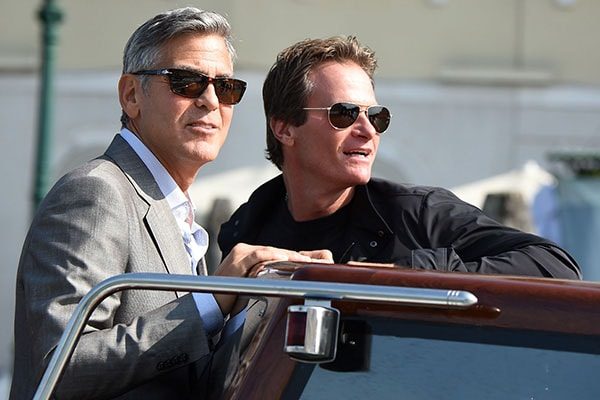 George Clooney chose his best friend, Rande Gerber to be his best man at the wedding. Image Source: Getty 
George Clooney's close friend, Walter Veltroni officiated the ceremony. Veltroni has served as the mayor of Rome from 2001 to 2008. In the event, Clooney chose his best friend Rande Gerber as the best man.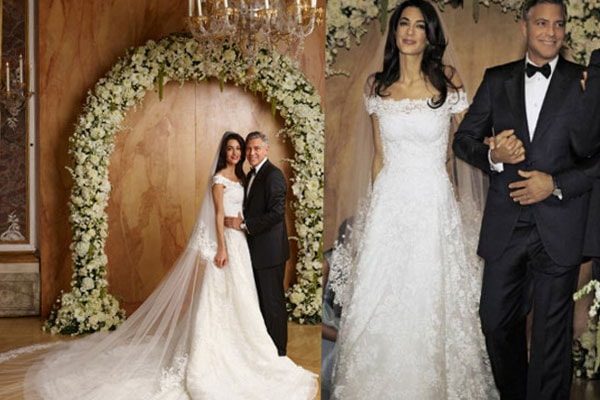 George Clooney with his beautiful wife, Amal Clooney at their wedding occasion in Italy. Image Source: Boxnewsbox
Clooney wore a Custom made Armani suit for the wedding whereas his wife, Amal Clooney wore custom Oscar de la Renta wedding dress which cost $380,000. The marriage was covered by several news agencies from Daily Mail UK to Vanity Fair. After the conclusion of the wedding reception, the pair spent their honeymoon in Marrakech.
Superbhub for more News and Entertainment