Newly minted female empowerment icon Gal Gadot celebrated her 33rd birthday last April 30 and shared a touching message to her fans online. She expressed,
"This has been an unexpected journey, and on this b-day, I want to stop for a moment, and look back on it, and wish that waves of hope and happiness will surround us all."
That's a loaded statement considering she seemingly became a household name faster than a speeding bullet (sorry, Superman). Of course, Gadot's fans know and understand the emotional gravity of her message because what appeared to be an overnight success was really an uphill battle that lasted years. That's hard to believe considering that the first movie she headlined, Wonder Woman, grossed $821.8 M worldwide.
While it's no small feat to be able to compete with blockbuster franchises such as Star Wars, Marvel, and Transformers, what truly made it more impressive is that it's the highest grossing superhero origin movie so far. How did Gadot reach such amazing heights? The List specified that everything began when she became Ms. Israel in 2004.
This led to acting roles in her home country that were discovered by US casting agents. She then started out in Hollywood projects such as Fast & Furious, Date Night and Knight and Day.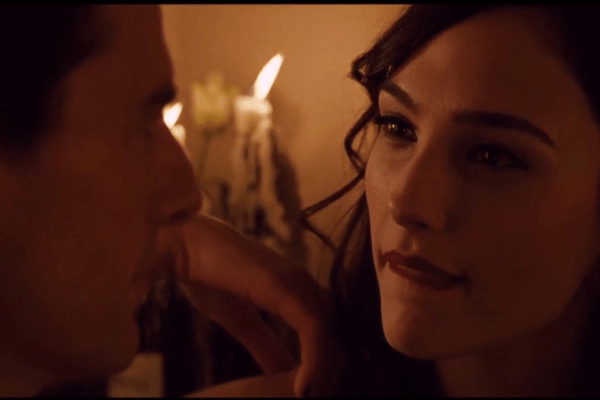 Gal Gadot and Tom Cruise starring in 2 and a Half Men, Image source: YouTube
While there appeared to be roles that were paving the way to future success, it turns out Gadot faced many obstacles pursuing her acting career. She considered becoming a lawyer because she felt that her skills and smarts will be put to better use in the legal field.
Gal Gadot also didn't feel that confident speaking in English, which is a pre-requisite in American movies. Despite all the risks involved, she courageously quit school and gave acting a shot. Before long, the constant stress of auditioning and disappointments became additional challenges.
Gal lost a role as a Bond Girl to Olga Kurylenko. Her roles in Date Night and Knight and Day were small. And though she was in three Fast & Furious installments, the series moved on without her. These frustrations continued until she got a call to audition for Zack Snyder. She didn't know she would be playing DC's Amazon princess until she got the part.
When the news broke out, many devoted Wonder Woman fans were doubtful if she could play the character. They felt that she was too thin to portray the super-strong heroine. Her extreme workouts transformed her physique to a mass of sinewy yet slender mass of muscles.
For six months, Gadot worked out six hours a day and trained in sword-fighting, horseback riding, and MMA. By the time she was done, she looked like the Amazonian warrior that fans were looking for. What's even more impressive is that when Gadot had to do reshoots for Wonder Woman, she did them while she was pregnant! Special effects and post-editing hid her baby bump, but her real challenges were physically intense.
Gadot had to perform in tight costumes; endured freezing weather conditions; and faced trouble saying her lines because she was losing her voice. But as the amazing woman that she is, the Israeli actress took it all in stride.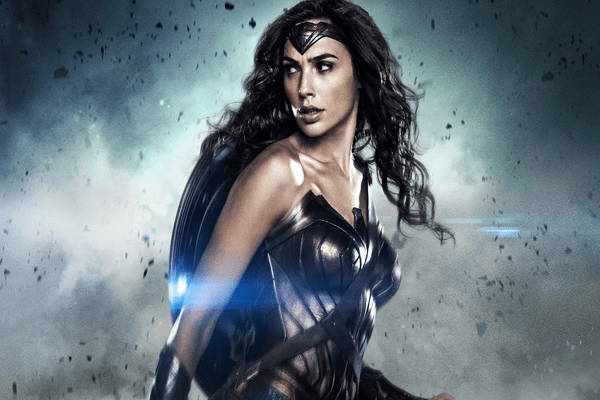 Gal Gadot portraying Wonder Woman, Image Source: DC Universe Wiki
Gal Gadot's portrayal of a strong-willed woman who takes on the real world on her own terms is an inspiration for many women. It's an emotionally resonant story that many producers in all forms of media have taken notice of, applying these themes to their projects.
CBR surmises that Marvel knew the importance of Wonder Woman's cultural impact, and they strategically scheduled the creation of their own female-led superhero film, Captain Marvel, not long after its release.
The Amazon Queen game on Foxy Bingo is another prime example of this trend, and it has prominent similarities to DC's version of the Amazonians. It features a fiercely independent woman leading and protecting her tribe of warriors from dangerous threats.
When a person's presence can be felt in nearly every aspect of daily life, it can be considered a real superpower! Whatever happens in the future, fans can't wait to see what new wonders Gadot will achieve before her next birthday.
For more news and entertainment, visit Superbhub.