The Iron Mike, Mike Ditka is married to his beloved wife Diana Ditka since 8th of July 1977. Diana is the second wife of Mike. The couple isn't blessed with any child yet. Moreover, Mike has four children with his former wife, Marge Ditka. His only daughter Megan Ditka is married to Ronald Alan Hawes who is a sales engineer at Torque Inc.
Mike had tied a knot with his ex-wife Marge Ditka on January 28, 1961. The couple divorced subsequently in 1973 after spending more than a decade with each other. The reason for their divorce was mainly named as the short-tempered nature and also the busy life of Mike Ditka. Despite such nature, the couple of Mike and Diana is still going strong for over four decades now.
Married Life with Diana Ditka
Former NFL's Mike Ditka and his second wife Diana Trantham aka Diana Ditka shared their vows on July 8, 1977, in Dallas, Texas. As mentioned above, despite being a couple for more than four decades the duo is childless. Mike, who got divorced from his former wife Marge Ditka because of his furious behavior and not spending time with families is happily residing with second wife, Diana.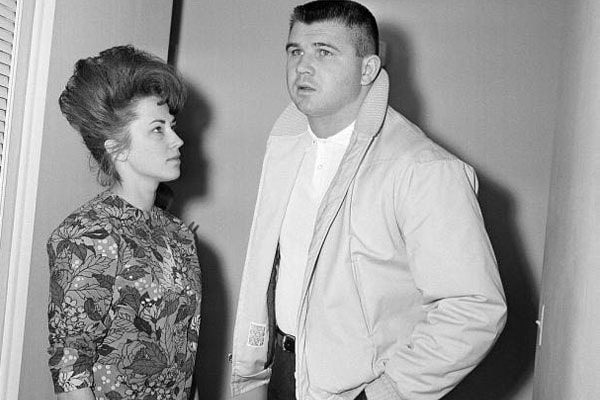 Mike Ditka is happily married to his second Wife, Diana Ditka. Image Source: Fabwags
The fact they don't have a child doesn't bother either of them as they have got an immense love for each other. Mike didn't commit the same mistake, he had done in previous marriage life and started to take responsibility for the family. He controlled his short-tempered nature and started taking care of the wife and grandchildren. After that, he usually spent his time with his family members and got an emotional attachment with them.
Family And Kids
The 78-year-old Mike Ditka is the father of four children, sons Mark Ditka, Matt Ditka and Mike Ditka III and daughter Megan Ditka. Most importantly, all four children of Mike are born from his first wife Marge Ditka. Although the flame of Mike and Marge's love could not last for long, the lovers blessed their relationship with their parenthood.
In the past, there were so many news rumored in media regarding his complicated relationship with his children plus Mike used to spend less time with his family and had to remain outside the home for months. His such behavior had caused his divorce from the first wife and problems in present relationship too.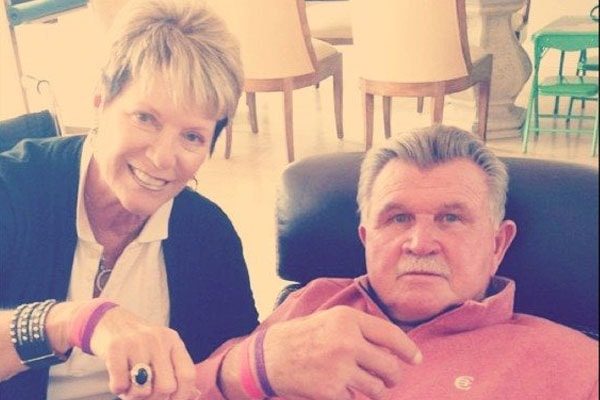 Mike Ditka and his Wife Diana Ditka are together since 1977  and is now married for over four decades. Image Source: Fabwags.
Later on, Mike realized the need of family members and changed his attitudes and behavior. Right now, he is blissfully living with his wife, Diana and has a healthy relationship with his all four kids of his.
SuperbHub For News And Entertainment