Rami Jaffee is an American musician who plays keyboard for the rock band Foo Fighters. He also plays Accordion and Harmonica. He has also worked for many artists such as Pete Yorn, and Soul Asylum.
Rami got much more fame and popularity after joining Foo Fighters, an American rock band formed in Seattle, Washington in 1994. The band was founded by Nirvana's drummer Dave Grohl.
Rami Jaffee Used to Play In Local Bands
Rami Jaffee was born and raised in Los Angeles. He started to play the keyboard from the very young age and purchased a keyboard when he was 13.  Soon he started playing for local bands and perform in several music events in school and high school. After graduating high school, he worked with other various bands and took session work in recording studios.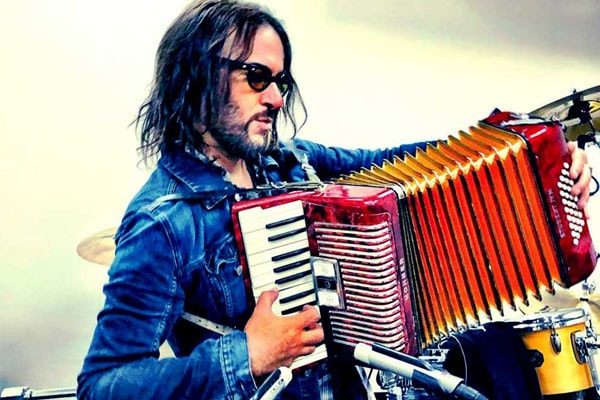 Rami Jaffee plays keyboard for Foo Fighters. Picture source: Aston Microphones. 
Rami Jaffee's First Official Band
Around in 1989, Jakob Dylan and his friend Tobi Miller formed a band named Apples. The band was planning to hire keyboardist in the band. Then Rami Jaffee heard about that and met the band members. Dylan and Miller played some tapes to Jaffee and he eventually joined the band.
After that, they changed the band named to Wallflower and signed with Virgin Records. In 1992, they released their debut album named Wallflower.
View this post on Instagram
Rami Jaffee and Foo Fighter
Rami Jaffee began collaborating with Foo Fighters in 2005. He was the touring keyboardist of the band and later made official band member.
Rami Jaffee is the band member of Foo Fighter. Picture source: Croatia Week. 
Rami Jaffee joined the band as an official member in 2017. The band released their ninth album Concrete and Gold which was Rami Jaffee's first album with the band.
Rami Jaffee's Relationship
As of now, Rami is dating his beau, Christine Pillow. Rami Jaffee's girlfriend Christine Pillow is a Maltese supermodel.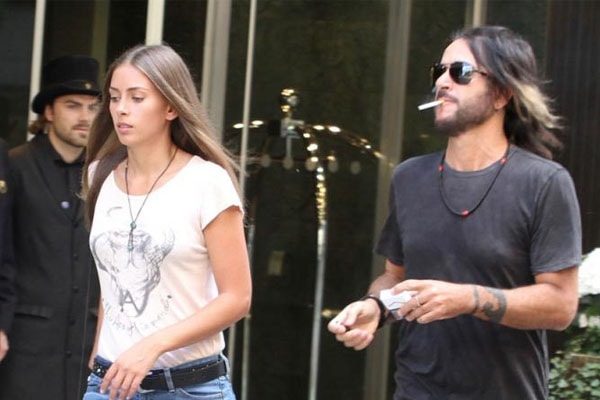 Rami Jaffee along with her girlfriend Christine Pillow. Picture source: Seiska. 
Previously Rami was in a marital relationship with his now ex-wife in 1991 and for some reasons her name has not been revealed. whose name is still undisclosed. The estranged couple has a daughter whose name also has not been disclosed yet. However, their relationship couldn't last long and got divorced in 2002. After that, Rami Jaffee dated Daryl Hannah in 2012.
Since he has been in Foo Fighters for quite some time now, Rami Jaffee's net worth is estimated at $1 million.
SuperbHub for more News and Entertainment.