We've all heard that the former Dexter star, Michael C. Hall married his third wife in a very private ceremony in 2016. But did you know that Michael C. Hall's wife is a writer and editor?
It's always an adventure to fall in love with an avid reader and a passionate writer because you would not even guess what long-paragraphs of sweet messages you'd be waking up to or which corner will s/he be sobbing at holding her novel. Thus, Michael C. Hall must be enjoying the roller coaster since 2012.
Curious to know more about Michael C. Hall's wife, Morgan Macgregor? Scroll until the end.
1. Michael C. Hall's wife, Morgan Macgregor Is Working For Her Novel
Aforementioned, Michael C. Hall's partner, Morgan Macgregor, is a passionate writer. She was always intrigued and gravitated towards reading and dreamt of writing her novel. Working as a book critic and as an avid reader herself, she is working on creating her own magical world.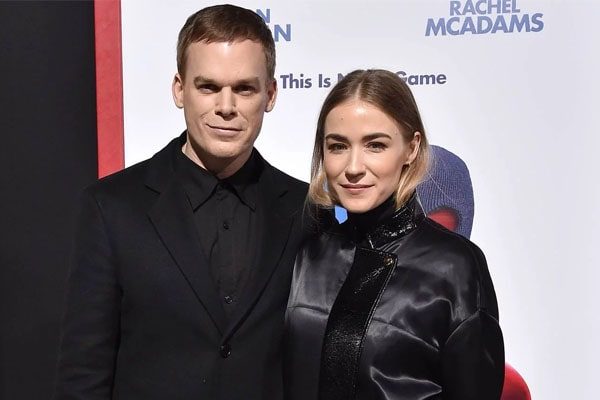 The gorgeous wife of Michael C. Hall is a passionate writer. Image Source: Getty Images. 
Furthermore, the creative woman who is exclusively known as Michael C. Hall's spouse loves dark and mystery fiction. Because she is a book critic herself, she also understands the importance of the reader's indulgence and hence loves to introduce mystery events in her own creation.
Let's hope we get to see Macgregor's work pretty soon in the upcoming days.
2. Dreams Of Having Her Own Book Store
Every reader can relate to Hall's sweet heart's dream of having their own book store. A little tiny corner that portraits a lounging area with brewed coffee's smell and a room full of books is the definition of paradise to a reader.
Miss. Morgan Macgregor dreams a similar thing except it'll be called Dead or Alive. So, would it be book paradise or a book hell? Furthermore, a book store date is almost a dream come true for a person who reads, and Macgregor's book store dates should be very fulfilling.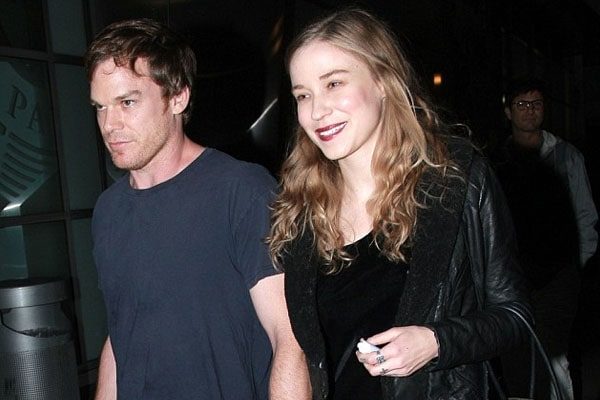 The bookstore dates are the perfect dates for a geek like Morgan herself. Image Source: Daily Mail.
The power couple was seen marching out hand in hand after shopping at the art and architecture bookstore in 2012. Furthermore, C. Hall's wife feels that the bookstore is the ultimate way of knowing people personally and a place where you can know someone else personally.
Either way, Hall's wife can relate her dream with every single book lovers who exist in this universe. Let's hope we get to hear about her book store soon.
3. Morgan Is Michael C. Hall's Third Wife
Since Morgan Macgregor hails from a non-celebrity background, her previous relationships are a secret. However, the Six-Feet Under star, C. Hall, was married twice before he met the love of his life in the novelist Morgan.
The pair made their first public appearance as an official couple in 2012 in Emmy Awards and has been strongly in love with one another. But the bond was non-existent before C. Hall separated with his second wife, Dexter co-star Jennifer Carpenter. The couple separated and got divorced in 2010.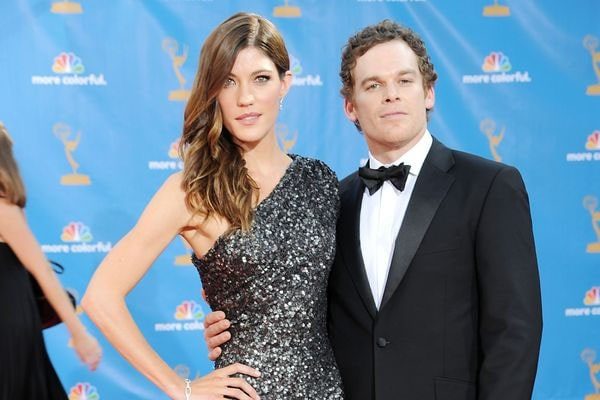 After some years of marriage, both Michael and Jennifer decided to part their ways. Image Source: Pinterest.
Likewise, Morgan Macgregor's husband, C. Hall, was previously married to actress Amy Spanger in 2002. Unfortunately, the relationship did not work out either, and they parted their ways in 2007. However, today The Trouble With Bliss star is happily married to his third wife, Macgregor.
Let's hope the love fills their heart with every shining morning, and the romance between them remains the same.
4. Morgan Macgregor and Michael C. Hall's Secret Marriage
The couple did not shy away from boasting their love to the world. They were seen hanging out with one another on multiple occasions. But, they decided to share vows in an intimate ceremony among friends and families in City Hall in New York on February 26, 2016.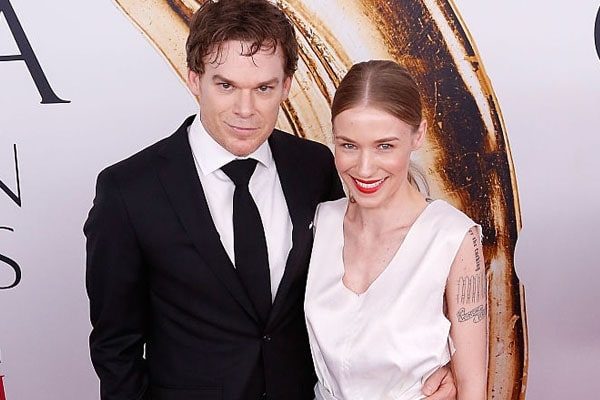 The couple of Michael C. Hall and Morgan Macgregor tied their knots in a very intimate ceremony. Image Source: Getty Images. 
The couple dated for four years before marrying his editor cum writer sweetheart. Their appearance was a shocker to C. Hall's fas as they were unaware of the couple's union. Both of them love secrecy, and Michael is the one who believes his relationship is not the public's concern.
5. C. Hall's Partner Is Also A Very Secretive Person
Michael C. Hall's beau, Morgan Macgregor is a very secretive person as her personal details are non-existent. Furthermore, her social sites are unavailable, and the only source where we could see her information is dissolved.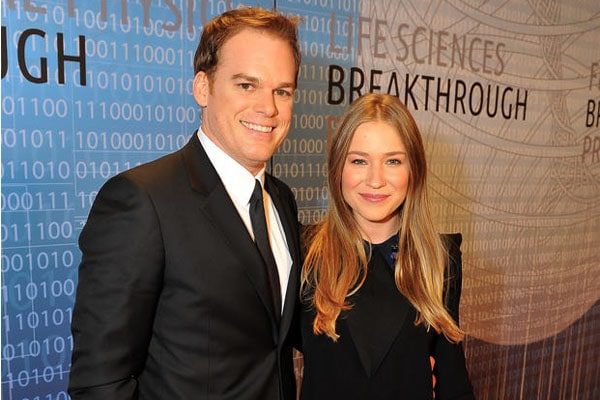 Both Macgregor and C. Hall are extremely secretive of their relationship. Image Source: Getty Images. 
Macgregor worked as an Associate Editor at the Los Angeles Review of Books. There are articles and book reviews she wrote, but her information is dissolved. What's more, is that she also worked on a popular website, Book Riot. A passionate literary woman is a wonderful person who'd prefer her life away from the limelight and live in silence, creating her own masterpiece.
Michael C. Hall's wife is a beautiful woman with multiple tattoos all over her body. The artistic taste of the beautiful blonde from Canada is exclusively portrayed all over her arms. Macgregor tattooed a fence on her shoulder and has numerous small tattoos to boast about.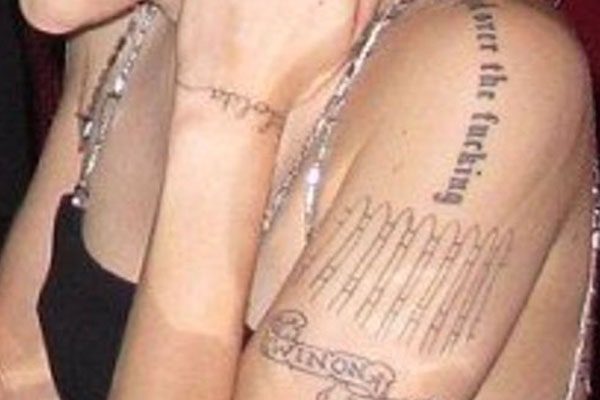 Michael C. Hall's wife is a huge fan of tattoos and has several other small tattoos in her hands. Image Source: Pinterest. 
Morgan has transferred her love for the ink to her husband as well. The Dexter star got himself a beautiful leaf on his legs in 2012.
Let's hope the relationship continues to grow with every passing day. And who knows fans could even get the news for the arrival of Michael C. Hall's baby as well in the upcoming days.
Don't Miss To Follow SuperbHub For More Updates On Celebrity News, Entertainment, and Biography.