Frances Bean Cobain is the only daughter of Kurt Cobain and Courtney Love. Kurt Cobain's daughter Frances is an American visual artist and model.
Frances Bean Cobain's father Kurt Cobain is an American singer, songwriter, and musician, best known as the guitarist and frontman of the rock band Nirvana. On 8th April of 1994, Kurt Cobain was found dead in his home at Seattle. Here are some facts you should know about Kurt Cobain and Courtney Love's daughter France Bean Cobain.
Kurt Cobain's Daughter Frances Is A Model and Visual Artist
Frances Bean Cobain is a model and visual artist. She started her modeling journey in 2006. She was photographed for the popular magazine named 'Elle.' In 2008, she was featured in a photo dressed as Evita Peron while posting on Harper's Bazaar photo spread. Frances has also modeled for Hedi Slimane and in 2017 she became the face of Marc Jacobs' Spring/summer 2017 campaign.
View this post on Instagram

Kurt Cobain's daughter Frances Bean Cobain is also a visual artist. In 2010, Frances displayed a collection of artwork at the La Luz de Jesus gallery in Los Angeles.
Meaning Behind Frances's Name
Kurt Cobain named his daughter after Frances McKee who is the lead guitarist, singer, and songwriter of the Scottish band The Vaselines. Kurt Cobain was the big fan of the band and dedicated his daughter's name to them.
Late Kurt Cobain gave his daughter the middle name Bean after she looked similar to a kidney bean when she was observed through ultrasound.
Custody Battle Over Frances
Frances Bean Cobain's parents were visited in the hospital by a social worker from the Los Angeles Country Department of Children Services after her birth. Her mother Courtney Love admitted that she was doing drugs while pregnant. Then, later on, the Department of Children Services declared Kurt Cobain and his wife as unfit parents.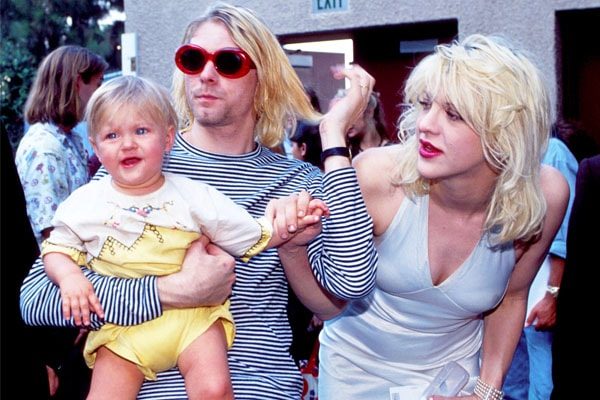 Kurt Cobain along with wife and daughter. Picture source: US weekly. 
After a lengthy legal battle, Kurt Cobain and Courtney Love were able to win back custody of their daughter. The couple hired several nannies to take care of her. In March 1994, Frances visited her father Kurt at a rehabilitation center which might possibly be the last time that she ever saw him.
Frances Bean Cobain is Dating Matthew Cook
Frances Bean Cobain is currently dating her boyfriend Matthew Cook. The lovebird is often seen together hanging out. Frances Bean Cobain's boyfriend Matthew Cook is a guitarist in the Frances' band Cool Kid.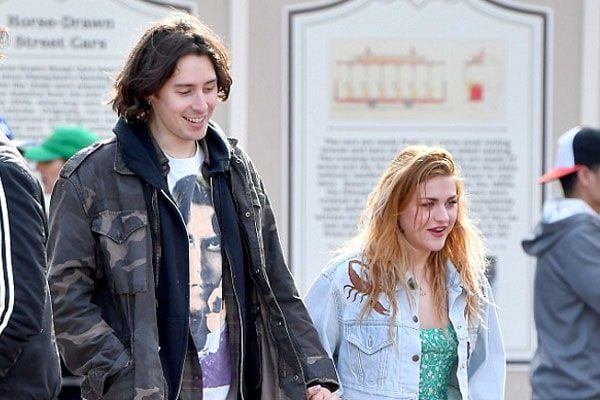 Frances Bean Cobain along with boyfriend Matthew Cook. Picture source: Daily Mail. 
Besides this, Frances was previously married to her ex-husband Isaiah Silva. The former pair had tied their wedding knot in 2014 and got divorced in 2017. It is reported, that Silva demanded a huge amount of money as spousal support after the divorce.
SuperbHub for more News and Entertainment.