American singer Erika Jayne Girardi is renowned for her debut single, Rollercoaster in 2009 which had topped the US Billboard chart. Erika's appearance on The Real Housewives of Beverly Hills earned her with great fame and fortune. Erika Jayne's Net Worth is a $5 million accumulated from her aspiring career of T.V. and music.
Apart from making a substantial amount from the hit Bravo T.V. series, Jayne also earns money from her concerts. Erika Jayne has successfully added another stream of income to her aspiring Net Worth of $5 million by releasing her first book. Erika Jayne's book Pretty Mess was released on March 20, 2018.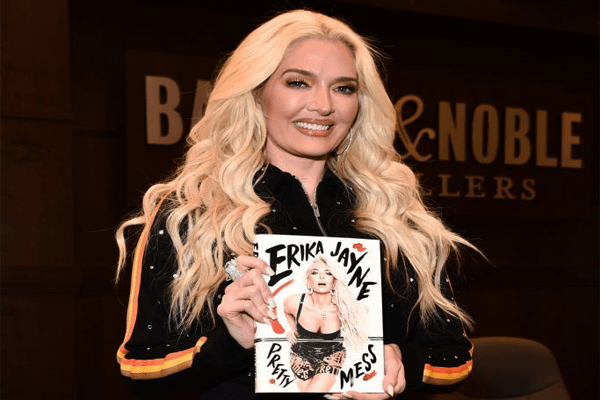 Erika Jayne on a press release signing her book Pretty Mess at Barnes & Noble on March 29,2018.
Image Source: Getty Images
Erika is married to Tom Girardi, a successful Californian attorney who is also a founding partner of Law firm Girardi & Keese. Erika Jayne's husband Tom Girardi has a Net Worth of $ 3o million.
Erika Jayne spends $40,000 per month on Apparels
In an interview with In Touch, Erika exclusively revealed her expenses would be up to $40,000 a month for clothes, shoes, and accessories. As a television personnel, Erika has to maintain her blonde beauty and present herself attractive, unique in every appearance she makes.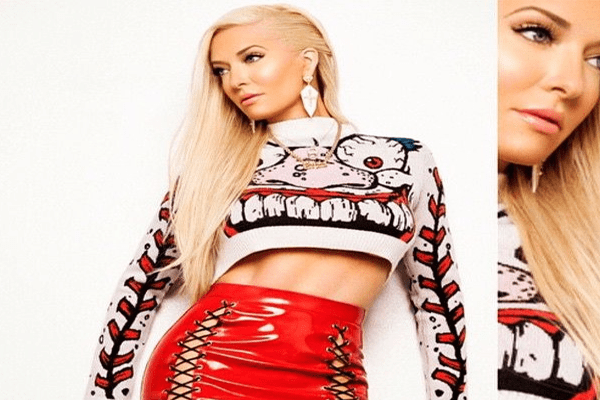 Millionaire beauty Erika Jayne spends $40,000 per month on apparels. 
Image Source: Pinterest
This $40,000 is millionaire Erika's shopping cost which doesn't include her treatments and beauty costs. In an Interview with Andy Cohen, Jane admitted she gets Botox and fillers regularly which costs more than $100 per sessions.
Also See: Erika Jayne's Husband is 32 Years Older Than Her
Erika Jane being a high-profile celebrity of $5 million Net worth has to maintain her standards and maintain her expenses accordingly. On 2016 Erika Jayne gave an exclusive tour of her husband's one of the two luxurious private Jet on Bravo Tv.
Erika Jayne's Net Worth and earning from Real Housewives
Erika Jayne might not be the highest paid celebrity of the Real Housewives but it can be considered that she might make a little less in contrast to highest paid ones.
Stars like Bethenny Frankel reportedly makes an astounding amount of $1 million per season from Real Housewives. Likewise, Jane might have banked a lesser tentative figure from Bravo.
Also See: Erika Jayne's Son Tommy Zizzo is LAPD Officer
Erika Jayne on the Real Housewives of Beverly Hills, makes around $25,000 per season.  
Image Source: Bravo TV
According to Reality Tea, most of the Housewives on Beverly Hill receive an average paycheck from $450,00- $500,000 per season. At an average of 20 episodes per season, it can be calculated that Erika Jane might make around $25,000 per episode. The earnings generated from the show also adds up to Erika Jayne's Net Worth of $5 million.
Erika Jayne's Home
Erika and her husband live in a lavish 17,000 square foot home located in Los Angeles. The grand mansion comprises of a library and a chapel decorated with travertine floors.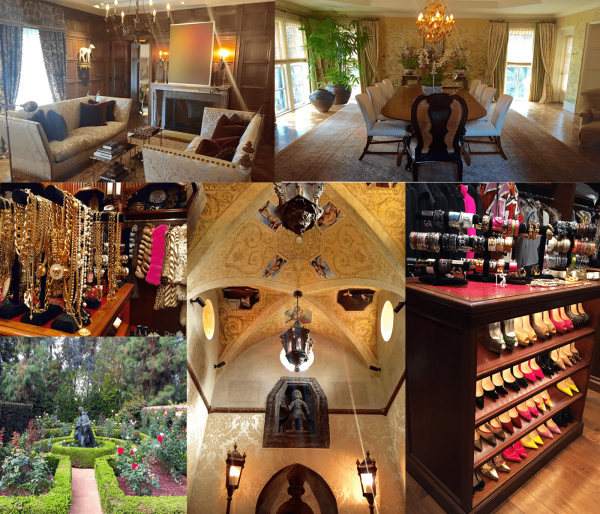 Erika Jayne's Lavish Home in Los Angeles. 
Image Source: Bravo TV
A real estate site Trulia states that a Median Sales price in Los Angeles costs $586,000 and median rent per month is $2,825. Whereas, cost of the land in Los Angeles is$680 per square foot. Conclusively, it can be estimated that the Erika Jayne's house is a lavish empire is a tentative $11 million.
The most Expensive thing Erika Jayne owns
Erika is a rich celebrity with a Net Worth of $5 million and lives in a lavish $11 million house which she shares with her husband. As her husband's net worth is $30 million.  Apart from all her riches and wealth, Erika considers her diamond ring the most valuable and precious one.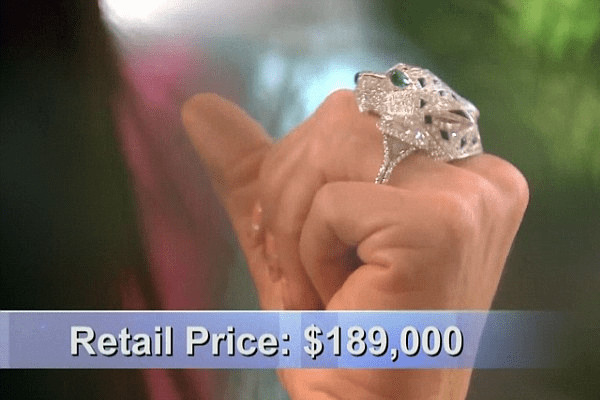 Erika Jayne's Diamond ring of $189,000. 
Image Source: all about trh
Talking to The Daily Dish Erika stated that the diamond ring is the most expensive piece she owns. Though Erika didn't reveal the price of the ring which she got as a birthday gift. The retail price of Erika Jayne's Diamond ring is $189,000.
Erika Jayne Love Fast Cars
Erica states that she loves cars and like to go fast on speedy cars as she was raised in a car culture down South.

Erika posted a photo of her Lamborghini Huracan on her Instagram whose price range starts from $199,800. With a Net Worth of $5 million, Erika Jayne is living a lavish life and enjoying her moments on stage and screen.
For more News and Entertainment: SuperbHub .