Erica Mena surely had one heck of an abusive relationship with Raul Conde, her child's father. Erica is what you call a celebrity TV star, known for her role in VH1's TV drama show "Love and Hip Hop". As for Raul Conde, he is an American Rapper and is renowned for being a member of the rap group "Terror Squad".
From the very beginning of their relationship, Raul was neither a responsible partner nor a good father. The pair started their relationship when Erica was just in her teen years, in the mid-2000s. Erica was just 19 when she gave birth to her son King Conde.
Erica Mena's abusive relationship with her ex-partner Raul Conde
In 2011 a video has been uploaded to YouTube by Hollywood TV. The altercation took place outside of My Studio. In the video, we can see that Erica Mena vigorously attacking, kicking and punching Raul Conde who at that time was her child's father.
A lot of people must not have got any ideas on, why Erica Mena beat Raul Conde, her child's father?
The TV star Erica chases down Raul, beating him in the process as well as tearing the shirt of her child's father. The way Erica was landing slaps and her high kicks, she must have gotten some good training during her childhood.
In an interview with Vlad TV, the "Love and Hip Hop" star Erica said that she gave too much of her funds and also control to her child's father, Raul. At the beginning of their endeavor together, Erica thought that Raul was all over her, and it surely was love.
But later, as time slowly passed by, so did the relationship between the two and it started getting more violent and aggressive. Even little things would trigger an argument. Since Erica was still a teenager at that period it was too much for her.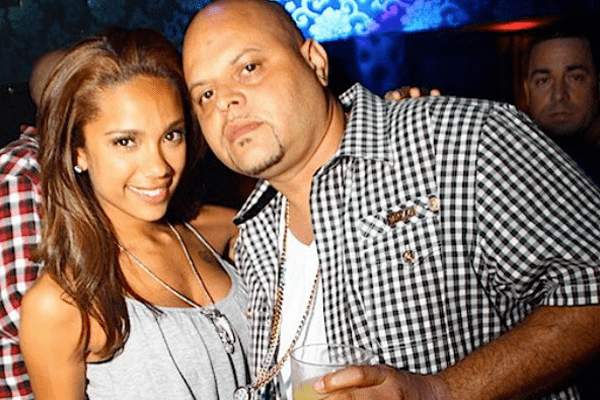 Erica Mena and her child's father Raul Conde in a party when they were still together. Image Source: Bossip
q
The 30-year old Erica further adds that there was no sanity and only after the moment King, her son came she felt a little bit of peace and sanity in her life.
Not sure about Raul but Erica surely felt a lot better after her relationship ended with him and since then Erica has been in her own set of a league. Erica has also dated quite a number of people since then, from
Also read: List of Erica Mena's Boyfriend and Girlfriend
For more News and Entertainment follow SuperbHub.