Emily Hartridge started posting videos seven years ago on YouTube and focused her channel on relationship, love and her personal life. She was in a relationship with her boyfriend Jacob Hazell. The couple was preparing to start a family and have kids, just before her shocking death.
Unfortunately, YouTuber Emily Hartridge passed away on 13th July of 2019, Saturday following a tragic death in a scooter. It was reported that there was a traffic collision involving a truck and her electric scooter.
The Loving Relationship Of Emily Hartridge and Jacob Hazell
Emily and Jacob met just two weeks after when Emily was still in her freezing procedure. She also praised him for being open-minded about her baby journey. As she had already started injecting herself with hormones, it wasn't an easy start to their relationship.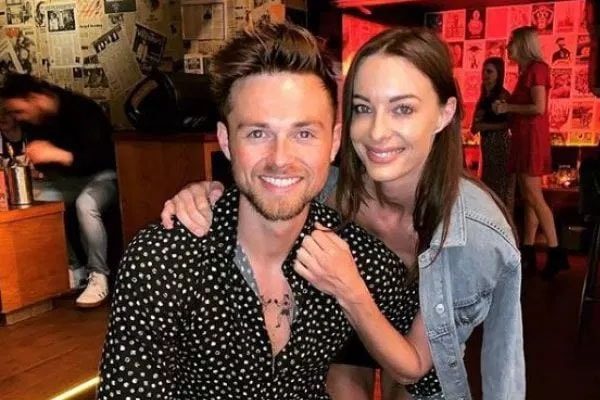 Emily Hartridge along with her boyfriend Jacob Hazell. Picture source: Metro.
Emily told that the hormones things didn't affect her sex life but her moods were all over the place and made some difficult at the beginning of their relationship. But like a great partner, her boyfriend Jacob was so supportive.
Emily Was Planning To Have Kids Soon
Emily revealed to her fans that she was undergoing IVF treatment in hopes of starting a family with her boyfriend Jacob. She shared a picture with her nephew on Instagram and told that she is currently injecting herself twice a day in the hopes of freezing embryos with her boyfriend Jacob Hazell.
But her second scan hadn't gone well and one of the follicles was growing too quickly. So she couldn't confirm whether she was pregnant or not.
View this post on Instagram

Emily Hartridge discussed freezing her eggs in March, explaining that her mother had offered to help pay for the procedure. In the interview with Valerie Landis, she told that she always had thought to have kids when the time is right. She further told that she ended her serious relationship in 2011 and didn't worry.
After spending eight years being let down by hopeless men on dating apps, Emily refused to miss a chance at motherhood. That's why she decided to freeze eggs after her mother offered help to pay for it.
Keep connected with SuperbHub for more News, Entertainment and Biography.