Published Date 13th May. 2018, 17:42 pm Update Date: March 7th, 2019 02:10 pm
Elon Musk is an American business tycoon as well as a philanthropist and an engineer. He is the CEO and lead designer of SpaceX as well as the CEO and co-founder of both Tesla Inc. and Neuralink. As a result, he is the 21st most powerful person in the world (as of 2016) and the 53rd richest person in the world.
Along with his prowess in the business world, Elon is also a family man. He loves his kids very much and that is evident on his social media. He had a total of six sons with his very first wife Justine Wilson.
His eldest son named Nevada Alexander Musk died when he was an infant of ten weeks due to Sudden Infant Death Syndrome (SIDS).
Then, in 2004, Elon and Justine gave birth to twins named Griffin and Xavier. They followed it up with triplets: Damien, Saxon, and Kai in 2006.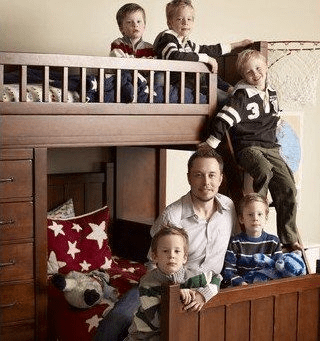 Elon Musk with his 5 sons, Image source: Quora
After getting divorced in 2008, they share the custody of all 5 of their sons.
Also read: Elon Musk and Amber Heard celebrating in Chile
All 5 kids enrolled in a secret school
In 2014, Elon Musk pulled all his sons out of the prestigious school for gifted children and enrolled them in secretive school named Ad Astra.
Ad Astra was launched specifically by Elon Musk to teach his children back in 2014.  Details about the school are almost non-existent as Elon hasn't spoken about the school since 2015.
During an interview with Beijing Television back in 2015, Musk mentioned that his aim is to establish an educational institution that caters to children's abilities and aptitudes. He also said he wanted to remove the concept of the grading system.
He told that the school has 14 children, most of whom are children of SpaceX employees. Those parents have remained tight-lipped about the school as well.
Musk's Kids and Elon spend a lot of time together
Elon loves his kids very much. He is seen spending a lot of time together with his 5 sons. he travels to multiple places with his sons. Back in 2010, he called his 5 sons the love of his life.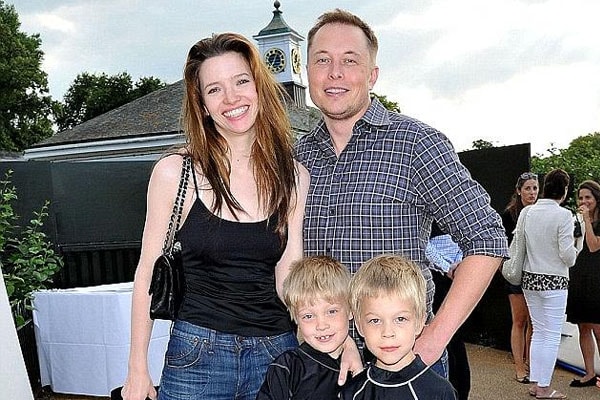 Elon Musk with his Ex-Wife Talulah and his sons Xavier (front right) and Griffin (front left). Image Source: Alan Davidson.
Last year, he posted videos of his sons Kai, Damien and Saxon's birthdays on his Instagram handle. From all this, it is visible that Elon loves his kids very much and understands his responsibility as a father.
For more news and entertainment, visit Superbhub.