Elizabeth Holmes is a former founder, CEO, and Chairperson of notoriously known for false claim company Theranos. This company promised to revolutionize the process of a blood test. But the grandiloquent promises didn't seem true. And, the founder, Elizabeth was alleged 'massive fraud.'
The company, Theranos was built by Holmes after dropping out from the college in 2003. Importantly, Theranos become the company of billions according to Forbes. In 2015, the company's wealth was concluded to have $9 billion.
Not to mention, the company is dependent upon the private investors as it doesn't trade on any stock market. The valuation of the company directly affected Elizabeth Holmes net worth.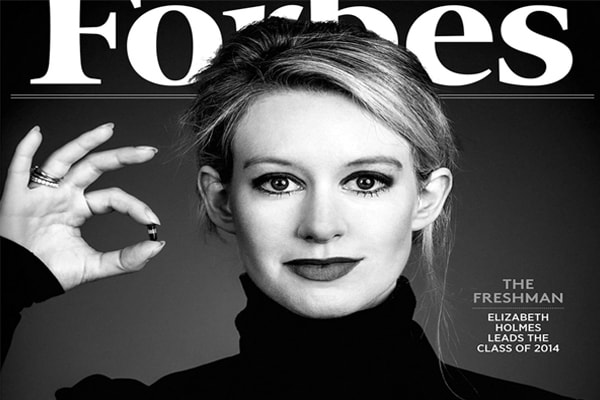 Elizabeth Holmes company's valuation was $9 billion. Image Source- Recode
How Elizabeth Holmes became a Billionaire?
As Elizabeth owns the 50% stake in the company, Forbes announced her America's Richest Self- Made Women billionaire with a fortune of $4.5 million.
But the revised valuation of the company by Forbes concluded that Elizabeth Holmes net worth to be zero. Theranos, the blood-testing company was hit with allegations such as its product doesn't work as it was advertised. Also, the company's revenues were found to be less than $100 million.
Elizabeth Holmes was announced America's Richest self-made Women Billionaire with a net worth $4.5 billion. 
Image Source- Forbes
This was the actual reason that estimated Elizabeth Holmes net worth to be not $4.5 billion anymore. By June 2016, her estimated wealth dropped to zero, and the company nearly underwent bankruptcy until it got the $100 million investment from Fortress Investment Group.
As a whole, Elizabeth became a billionaire when company's value was $9 Billion. But now, she is financially or economically nil. In 2016, Forbes talked to various venture capitalists and industry expert and concluded the company's valuation to be $800 million.
More on Elizabeth Holmes Massive Fraud
The story began in 2003 when she founded the Healthcare company, Theranos. She single-handedly raised the capital and accumulated about $724 million from the investors that resulted in Company's $9 billion valuations.
During 2013/14, the company was considered a revolution in blood testing market. And the diagnostic lab generated the annual sales of more than $70 billion in the US.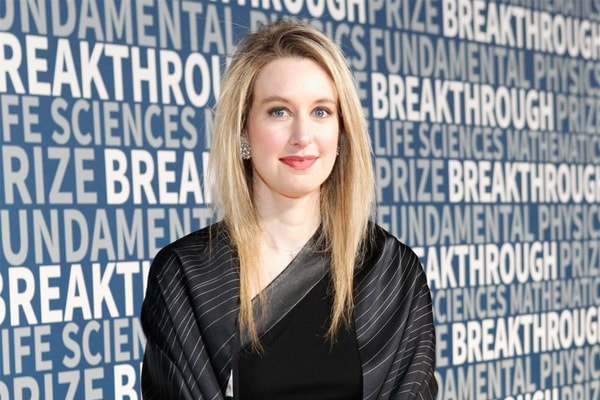 Elizabeth founded the company in 2003, and after fifteen years she is charged with massive fraud. 
Image Source- The New York Times
The company started facing a real problem since 2015 when The Wall Street Journal investigative reporter John Carreyrou questioned the validity of technology. Afterward, the billion dollar company was facing legal and commercial challenges from the SEC, CMS and former business partners.
Then Elizabeth Holmes company also received sanctions from CMS  that included the revocation of its CLIA certificate. Also, it was forced to close its laboratory operations. But in 2017, Theranos made a settlement agreement with CMS.
Furthermore, in 2016, a pharmacy company, Walgreens terminated its contract with the Theranos and filed a lawsuit alleging the continuous breach of contracts. And the company claimed $140 million for the lawsuit, but both settled down for scanty $30 Million.
In 2017, Theranos paid $4.65 million to Arizona consumers under a consumer-fraud settlement. There were 175,000 Theranos consumers since 2013 at Arizona retail location. Also, the company had to pay $30,000 civil penalty as part of the federal settlement and agreed to close the blood testing business for two years.
Recently in 14th March 2018, both founder and ex-founder, Ramesh Sunny Balwani were charged with massive fraud by SEC. SEC claimed that these two raised the money from investors by making fake statements about the technology, financial performance, and business.
As a whole, the company is in a verse of collapse, and it's value has gradually decreased. So, it is fair to assume Elizabeth Holmes net worth to be zero. Not to mention, Holmes will be paying $500,000 fine and returning 18.9 million.
Also, she lost the right to control Theranos and won't be able to lead Public Companies for ten years.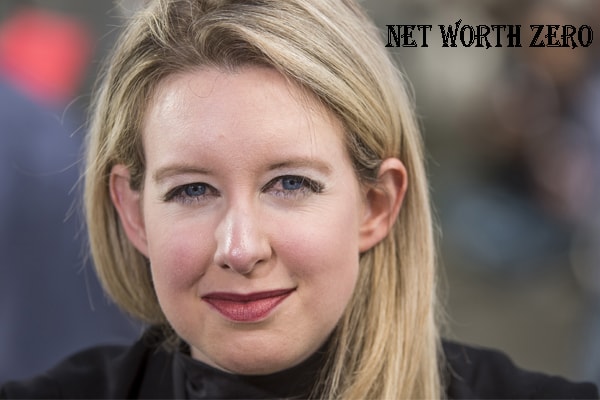 Forbes concluded that Elizabeth Holmes Net worth is zero. Image Source-Time
Stay connected with SuperbHub for more Entertainment News.