Eddie Cibrian & Wife LeAnn Rimes first met on the sets of a Lifetime Movie "Nothern Lights". The couple got off from a rocky start, both Eddie & LeAnn were married when they met each other. The couple fell in love despite being married which resulted in a super messy drama between Eddie's ex-wife Brandi Glanville & LeAnn's husband Dean Sheremet.
American Actor Eddie & Country Singer LeAnn both divorced their spouses in the year 2009. After the split, Eddie & LeAnn got engaged on December 27, 2010, & married on April 22, 2011.
Wife and Relationship
Eddie & LeAnn sparked a romance at the sets of Nothern Lights. The pair's relationship was tagged as "Extra-Marital" because of their marriage to Brandi & Dean respectively.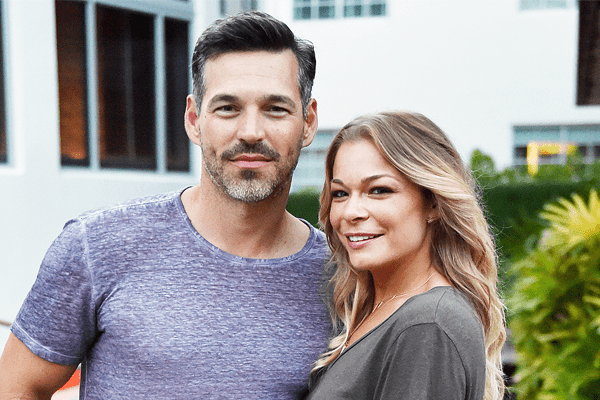 The Actor & Singer duo, Eddie & LeAnn got hitched back on April 22, 2011 in a Californian Private Villa. Dad Eddie & Step Mom LeAnn made sure Eddie's son Mason & Jake felt just as happy as the couple did on their wedding day.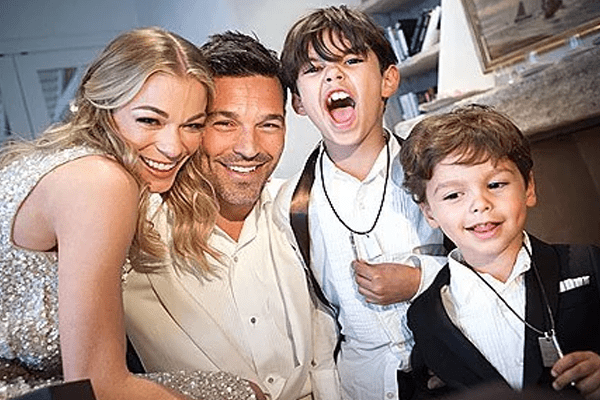 Country Star LeAnn & Hubby Eddie Cibrian on their wedding with stepsons Mason & Jake. Image Source: People.com
Couple, Eddie & LeAnn have been married for seven wonderful years as of 2018. Eddie & Lover/wife LeAnn seem just as crazy in love as they were in spite of starting off from a messy start. LeAnn shared a throwback picture which proved Eddie & Wife LeAnn were meant to be together!
Eddie Cibrian & LeAnn Rime's Past Relationships
Eddie Cibrian
Eddie Cibrian was previously married to model & Reality Tv Star Brandi Glanville. Brandi & Eddie have two sons Mason & Jake together & split on July 2009 after news of Eddie cheating with music star LeAnn.
Glanville was left heartbroken after the split with husband Eddie. She later wrote a New York Times Best Seller  " Drinking & Tweeting" where Brandi addresses her divorce & Eddie's affair as a very significant part of the book.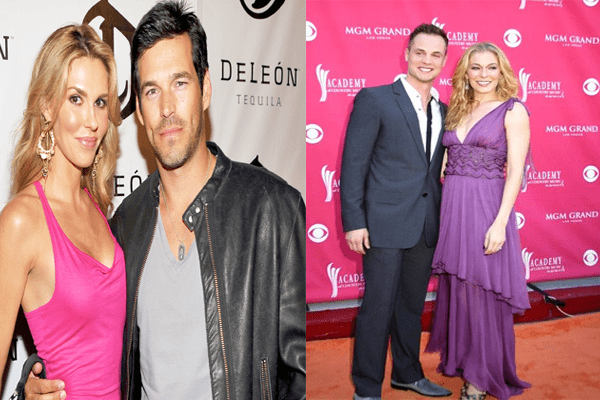 LeAnn Rimes
LeAnn Rimes first got married to her beau Dean Sheremet who was a former dancer, presently a chef. LeAnn got married at the age of 19 while her husband Dean was 20.
The twosome, LeAnn & Dean split after rumors speculated of LeAnn's extramarital affair surfaced. Us Weekly was the first one to publish the news of Eddie Cibrian & LeAnn affair which led to LeAnn & Dean's marriage going downhill.
Dean Sheremet later opened up about their broken marriage describing it as a "F***ing Disaster".
We wish the scandal-loving couple the best in their married life & wish the best for their children & future!
For More Celebrity Gossips & News, Visit SuperbHub.