Donnie Yen is a Chinese actor who is married to Cissy Wang. The pair shared their vows on August 30, 2003. Donnie and Cissy together share two children; a daughter Jasmine Yen and a son James Yen.
Donnie Yen's Wife Cissy Wang is a popular model, producer, and artist manager. Similarly, Donnie is an actor, film director, producer, martial artist, stuntman and multiple-time world wushu champion.
Cissy Wang Is A Famed Model, Producer, And Artist Manager
Donnie Yen's Wife Cissy Wang was born on April 21, 1981, in Lima, Peru. She was born to mother Jennifer Wang as her father's name hasn't been revealed yet. She was raised along with her two sisters; Yuen Wang, and Irene Wang in Canada.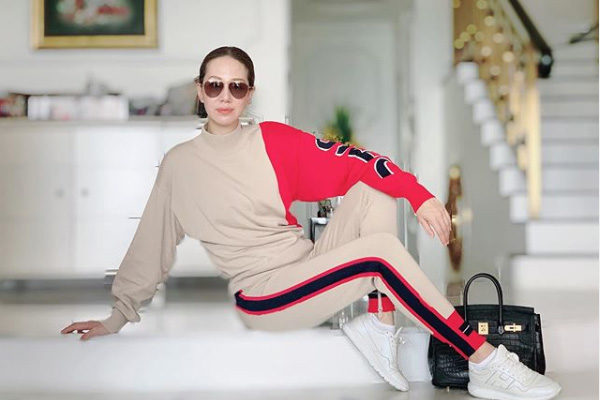 Donnie Yen's beau Cissy Wang is a model, producer, and artist manager. Image Source: Cissy's Instagram.
Cissy Wang is also the co-founder of the production company 'Bullet Films Productions.' She is a humanitarian as she is the board member of Faith In Love foundation, and often funds for different charitable organizations.
Cissy Wang's net worth hasn't been revealed. However, some site suggests that she has a massive net worth of $3 million. As for her husband, Donnie Yen's net worth is $40 million.
Mother Of Donnie Yen's Children
Cissy Wang is the mother of Donnie's two beautiful children. After one year of their marriage, Cissy gave birth to their daughter, Jasmine Yen in 2004. Again in 2007, she gave birth to their son, James Yen.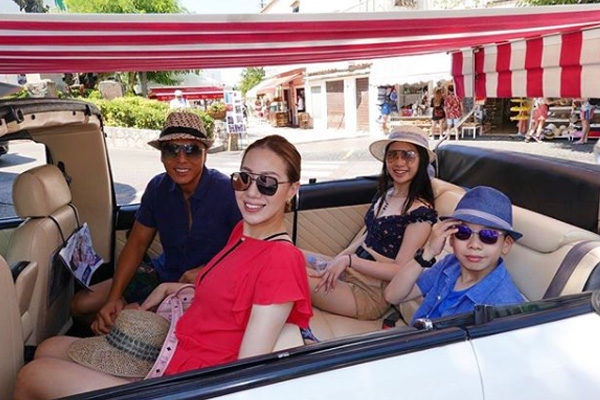 Cissy Wang and Donnie Yen share two children. Image Source: Cissy's Instagram.
Their children are often seen in the social media of both Cissy and Donnie. They often go on vacation in different countries all over the world with their children.
Also, Cissy is the step-mom to Donnie's son named Man-Zeok Yen from his ex-wife, Zing-Ci Leung.
Love Life Of Cissy Wang And Donnie Yen
Cissy Wang and Donnie Yen married in 2003 after their three months of courtship. They exchanged their vows in a ceremony attended by their families and friends in Toronto, Canada.
View this post on Instagram
Despite their huge age gap, the couple's love for each other is immortal. They are living happily with their children without any sign of divorce.
When we are having a bad day, the people who stand by you is only your family. Cissy Wang and Donnie Yen's love story is a source of inspiration for many people. Best wishes for their Love Life!
For More News, Entertainment, Biography Keep in Touch With SuperbHub.