Falling in love with someone initially feels great, but spending time with one soul every day feels monotonous. In other words, staying in love is difficult, but there are couples who shared their entire life together. That feeling is amazing.
Such is the story of Donald Sutherland and his wife, Francine Racette. They have been together for more than four decades now and are still passionate about one another. To know more about the dynamics of their relationship, let's scroll down.
Who is Donald Sutherland's Wife Francine Racette?
Francine Racette is a Canadian actress who has done wonders in Hollywood along with her husband, Donald Sutherland. She was born on September 23, 1947, in Joliette, Quebec. In 1966 she graduated with a diploma from the National Theatre School of Canada before diving into the entertainment industry.
Racette is known for her notable performances in movies such as  The Disappearance, Au revoir Les enfants, Lumière, etc. Despite her talents and undeniable movie presence, she's still wildly popular as Donald Sutherland's wife.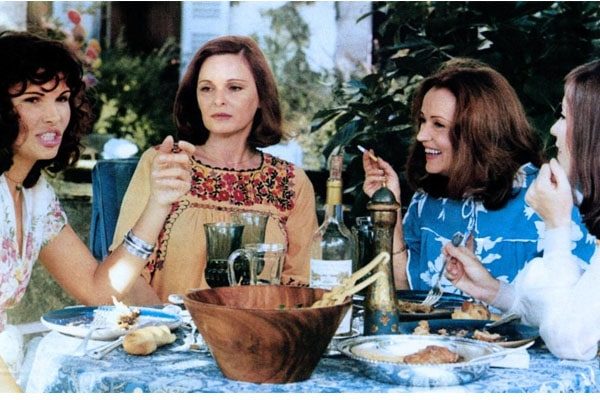 Francine Racette's performance in Lumière is admirable. Image Source: Twitter. 
In 1977, Racette was nominated for César Award for Best Supporting Actress in Lumiere.
An incredible woman, Francine, is a cool mother of three extremely talented children. Among three, two sons, Rossif Sutherland, Angus Sutherland, grew up to be phenomenal actors while Roeg Sutherland chose a completely different path managing finance in the entertainment industry.
Francine Racette's big and happy family. Image Source: Zimbio. 
Francine is also the stepmother of Kiefer Sutherland and Rachel Sutherland, Donald's children from his previous marriages.
Thus, we can now conclude that Donald Sutherland's wife is not just an amazing actress but a dedicated mother as well. And the secret behind him tied to this incredible soul is that she's kind and affectionate.
The History Of Donald Sutherland And Francine Racette
You know when it's said when you meet certain someone at a hard time, and they help you heal, you fall in love and then boom you are almost dying together, this is the story of Donald Sutherland and Francine Racette.
The power couple met in 1972 when Donald was heartbroken and shattered after his split with his ex-partner, Jane Fonda. The Canadian duo is one of the longest-running relationships in Hollywood. The couple dated shortly before tying knots in the same year.
Even today, Donald thinks his wife is an extraordinary human who makes him laugh even though their youth and beauty faded away. Now, that's a relationship goal.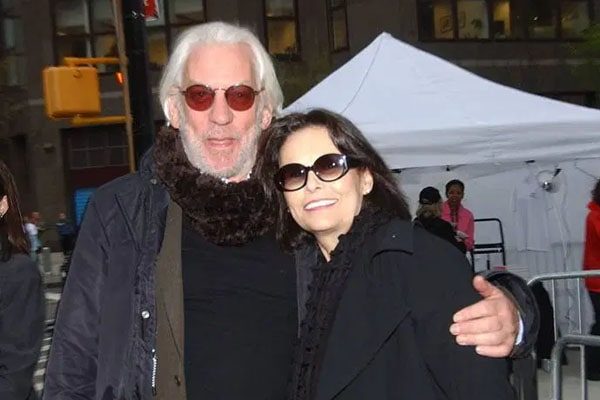 Francine Racette and Donald Sutherland's lives changed after meeting each other. Image Source: Getty Images. 
Although the Canadian actress, Francine is Donald's third wife, he claims her to be the right person and is enjoying Hollywood's most enduring marriage.
Francine Racette Grew Old Laughing With Her Husband
It's someone's fate to marry the right person, and not everybody is as lucky as Francine Racette's husband. To have such a light-spirited person and jolly spirit is a reward. And Donald is rewarded, he understands that and cherishes it with all his heart.
Francine Racette married the love of her life at the age of 25. Forty-eight years-long marriage, withstanding every emotional turmoil and facing obstacles together, the lovely couple of Francine Racette and Donald Sutherland grew old together.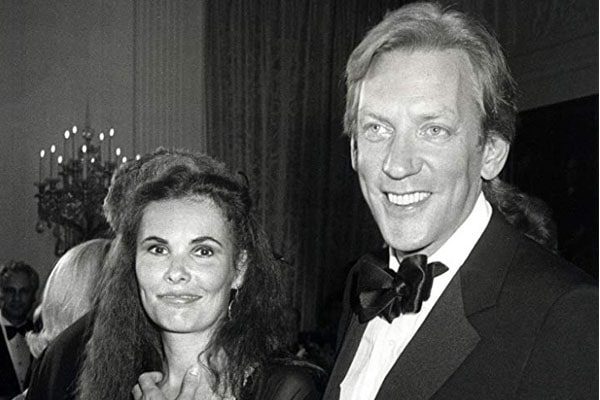 It's alarming to see that Francine Racette and Donald Sutherland have shared more than half of their life together. Image Source: IMDb. 
At the age of 84, Donald still finds his 72 years old wife, a vibrant person who radiates happiness and positivity. They are still in love with one another and appear in numerous events with all smiles.
The couple is older and wiser than ever, who proved that forever exists if you confront your true emotions with consistency. Likewise, you can be happy with one person if you find the right one, and you treat her the way you need to. They are the relationship goals today's generation must look up to and learn.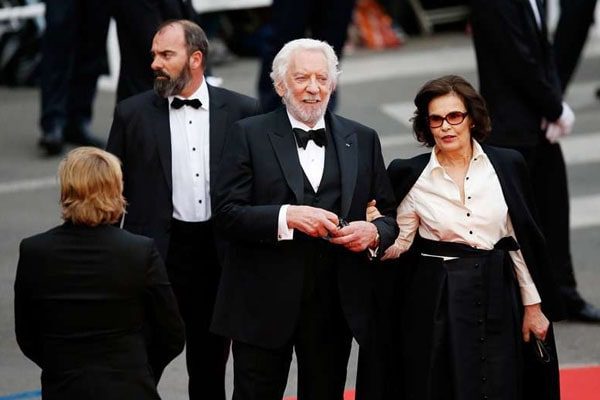 Aging non-stop but are still passionate about one another. Image Source: Getty Images. 
Let's hope they live longer with great love and affection for one another, making the union as strong as ever.
Dont's Miss To Follow SuperbHub For More Updates On Celebrity News, Entertainment, and Biography.