Dick Vitale is like a saint whom God has sent to help people who are spiritually dead. He has made a precious name for himself in the philanthropical world by raising money and helping needy people.
Dick Vitale's biggest charitable project is raising funds for Pediatric Cancer Research on behalf of The V Foundation. Let's find out how much money the warm-hearted Vitale has raised to date.
The V Foundation for Cancer Research
The V Foundation for Cancer Research was founded by late Jim Valvano, who was an ESPN commentator and legendary basketball coach in 1993. Sadly, Jim died on April 28, 1993, due to metastasis cancer.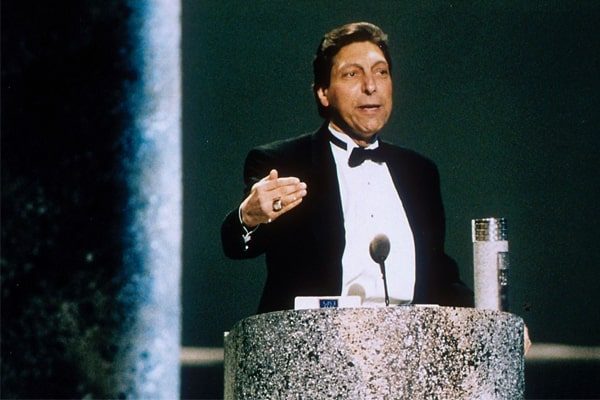 Jim Valvano was the founder of The V Foundation. Photo Source: Pinterest.
Jim Valvano was Dick Vitale's close friend. Jim was a charitable personality who had a big dream of raising funds for cancer research. Vitale, on behalf of Valvano, is making Jim's benevolent dream come true. Furthermore, the V Foundation's slogan is 'Victory Over Cancer.'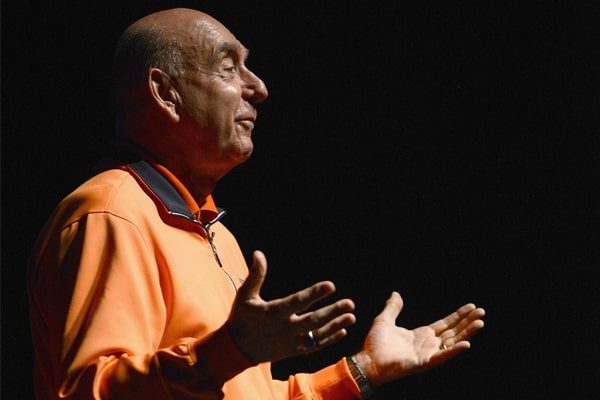 Dick Vitale is making Jim Valvano's dream come true. Image Source: Getty Images.
The V Foundation has funded over $250 million in cancer research in the US. The foundation has raised over $21 million, $27 million and $40 million for lung cancer, breast cancer, and leukemia and lymphoma cancer respectively.
Dick Vitale Has Raised Over $49 Million For Pediatric Cancer Research
Dick Vitale's full-time job of raising money for Pediatric Cancer Research has raised over $49 million. Vitale had a target of raising $40 million before The 15th Annual Dick Vitale Gala on the 8th of May 2020. However, his dedication made his target complete before time.
For his excellent works, he won the award of Payton's Hero for his hard work for fighting against pediatric cancer. Furthermore, Vitale also received the Lifetime Achievement Award at the 40th Annual Sports Emmy Awards.
Dick Vitale Is A Basketball Sportscaster And Former Coach
Vitale was born as Richard John Dick Vitale on the 9th of June 1939 in Passaic, New Jersey, United States. He was born to father John Vitale and mother, Mae Vitale.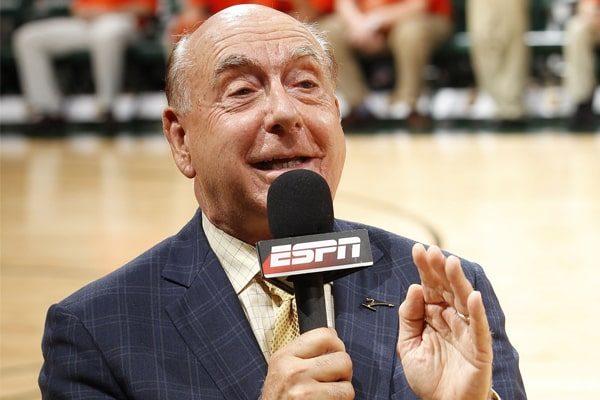 Dick Vitale born on the 9th of June 1939. Photo Credit: Getty Images.
Dick Vitale started his coaching career by being the coach of Garfield High School's Basketball Team. He has done coaching in several high schools and colleges such as East Rutherford High School, University of Detroit, and Rutgers University.
Thanks to his excellence in coaching, he later became the coach of the NBA team, Detroit Pistons, where he served for two years with the total wins of 34 games in 94 matches.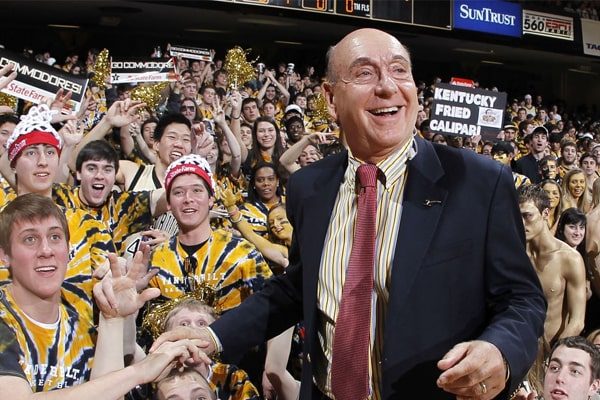 Dick Vitale is serving as a sportscaster for ESPN. Picture Source: Getty Images.
Dick Vitale's net worth is $16 million, which he became able to earn from his career as a basketball coach and basketball sportscaster. Likewise, Dick Vitale's salary is $3 million for being an ESPN sportscaster.
Well, Dick Vitale's wife is Lorraine McGrath. The pair have been together for almost five decades, which made them the parents of two daughters, Sherri Vitale and Terri Vitale. Furthermore, he is also the grandfather of Terri Vitale's children Sydney Sforzo, Ava Sforzo, and Ryan Sforzo, and Sherri Vitale's children Connor Krug, and Jake Krug.
View this post on Instagram
Those who do charitable acts make their stepping path towards the beautiful heaven. May Dick Vitale's charity works get increased like his net worth. Vitale's kind-hearted soul has made him the source of inspiration and motivation for many people who are willing to do something for the welfare of the world.
Want To See More? Then Stay Updated With SuperbHub For More Updates On News, Entertainment, And Also Biography.