Professional Manx motorcycle road Racer Conor Cummins was born on May 27, 1986, on Ramsey, Isle of Man. Making his debut in 2006 and four podium finish with his fastest lap of 131.767 mph. Conor married his sweetheart Danielle Cuskeran Cummins on 4th November 2017 in St.Mary's Limavady Parish, Limavady while the reception was held at Red Castle Hotel, Inishowen. 
Conor Cummins' wife Danielle Cuskeran is the daughter of John and Rosemarie Cuskeran from Limavady, Northern Ireland. Danielle and Conor had met in 2013 while Danielle was working as a school teacher in the Isle of Man. The couple had planned their wedding with the TT touch including a table plan with a copy of the Snaefell mountain course amidst their families.
Conor Cummins proposal to Danielle Cummins
Conor had proposed Danielle on her 30th birthday with a surprise. In September 2016 Conor planned for a morning picnic and told Danielle that he had the birthday presents at his parents home which left Danielle furious.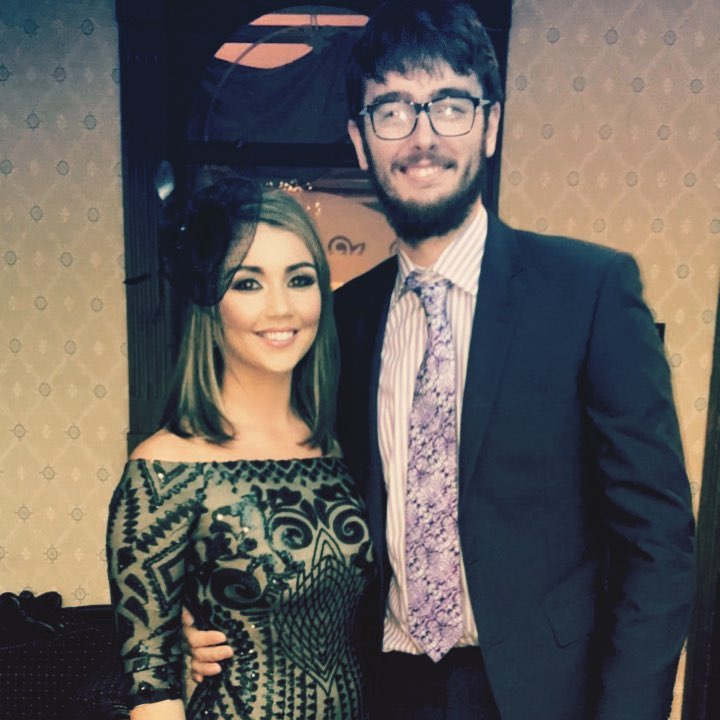 Danielle Cummins with her husband Conor Cummins. 
Image Source: Instagram/Danielle 
Manx Racer Conor told Danielle to dress up fast and drove to his hometown Ramsey to take a detour to her favorite place"Port Vullan" where Conor had set up a picnic table. Conor played her favorite song Dreams, bringing flowers, Champagne and asked Danielle to stand up. Conor then got on one knee and proposed Danielle to marry her.
Conor Cummins marriage to Danielle Cummins
Conor Cummins marriage to Danielle Cummins was held on 4th November 2017 at St. Mary's Limavady Parish. Conor's groomsmen were his best friend Lee Claridge and friend Ben Sowrey who had known each other since the first year of school. The bridesmaid of the wedding were Danielle's close friends Freya North, Maisie McGuiness and her little cousin Billie Rose Mckee.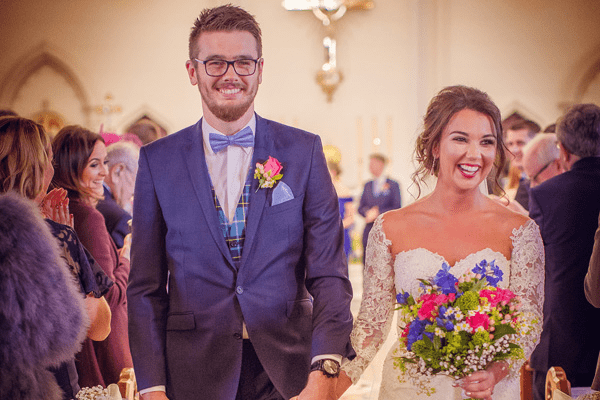 Conor Cummins with his bride Danielle Cummins on their wedding. 
Image Source: Getting married  
Conor Cummins wedding was witnessed by 220 guests including the legendary John McGuiness and Lee Johnston. The wedding ceremony was beautiful and the photographer Kris had shot some astounding photos of the wedding.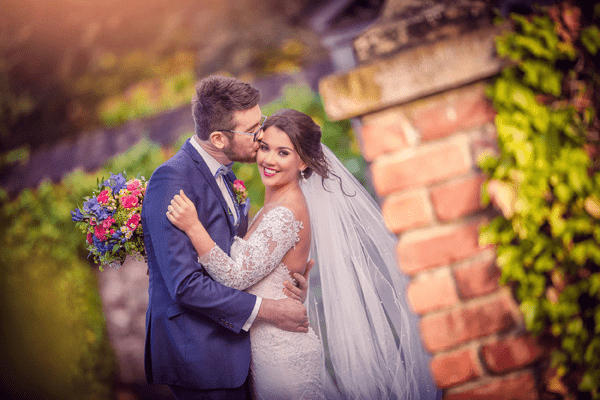 Conor Cummins kissing his wife Danielle Cummins on his wedding day.
Image Source: Getting Married
The Best Man's speech discussed how Conor had survived the horrific crash on the mountain section in 2010 where he nearly died but made a huge recovery to compete again in 2011 Isle of Man TT race.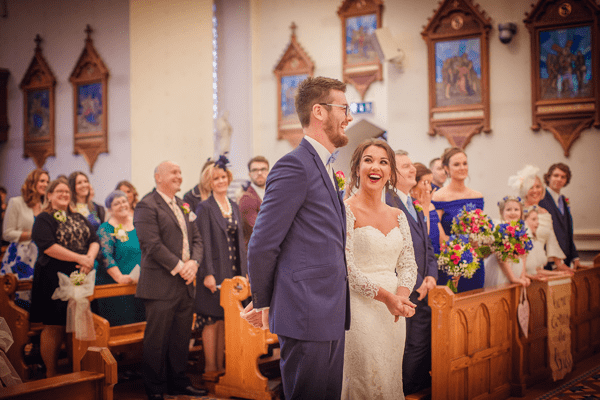 Conor Cummins was married to Danielle Cummins on 4th November 2017 at St. Mary's Limavady Parish. 
Image Source: getting married
The Wedding Band was "The Goodfellas" who gave an incredible performance and the dance floor was crowded with peoples. Conor Cummins and his wife Danielle Cummins waited for a week and head on to a road trip around New Zeland for their honeymoon at the end of December 2017.
Conor Cummins and his wife Danielle Cummins are enjoying their married life. Conor is set to compete in the 2018 Isle of Man Pokerstars Senior race taking the prestigious number one plate. The 2018 Isle of Man TT will miss the 23 times winner John McGuiness and Padgett Racing's Bruce Anstey.
Watch Conor Cummins Horrid Isle Man TT crash of 2010.

For More Celebrity News and Entertainment: SuperbHub.