Vine star Cole Labrant and his family are famous for their videos in the social sites. At this very young age, Cole Labrant has become very famous and successful plus his parents are very proud of him.
Cole is famous on Musical.ly (previously known as TikTok) with over 7.5 million fans. He has collaborated with many notable viners as a vine content creator. He was also a member of Dem White Boyz which was a fastly growing Vine collaboration channel.
Popularity As a Vine Star
Cole Labrant is a famous Vine content creator. Cole explores themes for his videos. He started his Vine career by collaborating with the famous Vine channel Dem White Boyz.
Labrant also has his own Youtube named The Labrant Fam along with his wife, Savannah Soutas. Previously, it was known as Cole & Sav. The Labrant Fam has over 8.5 million subscribers as of February 2019.
Cole Labrant takes part in contests aired on social media with his partners like Baylor Barners and John Stephen Grice. He competed in "The Amazing Race 28" along with his mother, Sheri Labrant. Sometimes, he also collaborates with his brother, Clay Labrant in his videos.
Known As a Social Media Star
Cole Labrant is an active person on social media sites like Youtube, Facebook, Instagram, TikTok and Snapchat. Cole shares his daily life pictures and videos on his social media.
Labrant has shared every picture with his wife, daughters (Everleigh and Posie Rayne) and his family.
View this post on Instagram
A Rise in Popularity From His Book
Cole Labrant has also written a book named Cole & Sav: Our Surprising Love Story which you can purchase from Amazon.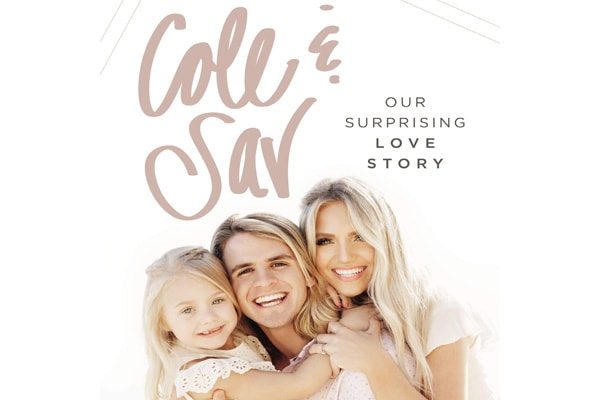 Cole Labrant has written a book named "Cole & Sav: Our Surprising Love Story". Photo Source: Goodreads.
In that book, he has written about his wife and his daughter. In that book, he has shared about how he met his partner Savannah Soutas. They have also made a Youtube video about their inspiring love story.
Cole Labrant is a very addicted person to social media which helps him to gain his popularity from social media. Starting a career by collaborating with Dem White Boyz and now has his own Youtube channel and also writing his own book, he has become a successful star.
Keep in touch with SuperbHub for more Entertainment, News and Celebrity Biographies.