American Actress Cloris Leachman is renowned for her Academy Award-winning role in The Last Picture(1971) and The Mary Tyler Moore Show. Cloris had an amazing career as a versatile actor in Television and film as well.
Born on April 30, 1926, Cloris is a relentless soul with no signs of stopping as she had set the record at age 82 for being the oldest participant of Dancing with the stars. Her recent movie of 2018 "I can only Imagine" earned over $22 million in just a week after its release on a budget of $7 million.
As much as Cloris had success in acting career her personal life has also been exposed to some tragic events. There is nothing more saddening and hurtful than the loss of a dear one. Cloris had to face the untimely death of her Son Bryan Englund in 1986 and her husband George Englund in 2017.
Cloris Leachman Son Bryan Englund's Tragic Death
Actor Bryan Englund was found dead on February 26, 1986, in his Manhattan YMCA room. A news of LA times states that officers had found two bottles of ulcer medications which implied overdose as the cause of Bryan's death. Police had found no signs of foul play.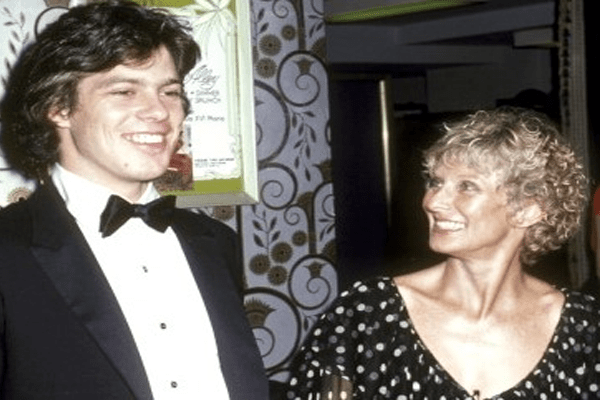 Bryan was born on June 21, 1955, in Los Angeles, California. His was famous for acting on movies The Prowler(1981), Crazy Mama(1975) and High Anxiety(1977).
Also See: Cloris Leachman Net Worth
Bryan had moved to New York City several months ago in order to be close to his daughter Portia and wife Pamela Pietri. Cloris Leachman's son Bryan had been suffering from Ulcer and she had to suffer through the pain of losing her 30-year-old son.
Cloris Leachman's husband George Englund's death
Cloris Leachman was married to George Englund from 1953-1979, together they had five children. Englund died aged 91 on September 14, 2017, following complications from a fall.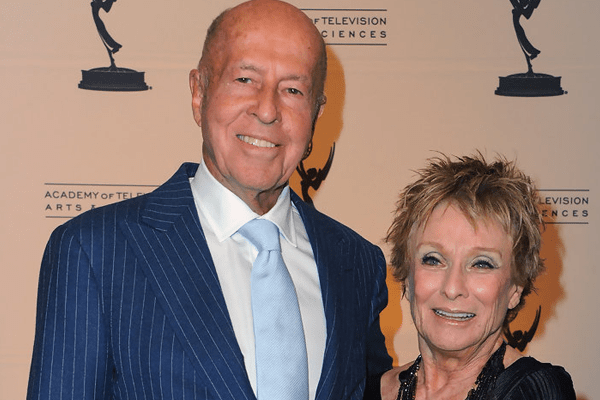 Cloris Leachman's husband George Englund who passed away in 2017
Image Source: Zimbio 
George was a well-known figure in Hollywood, his notable works are on movies The Ugly American(1963), Dark of the sun(1968), The world, the flesh and the Devil(1959). Cloris Leachman's husband was previously married to Bonnie Graves.
Cloris Died At Age 94
Oscar and Academy Award-winning actress Cloris Leachman died on January 27, 2021, in Encinitas, California, United States. She was the most decorated actor in television history known for her role in The Mary Tyler Moore Show.
Leachman joined her deceased husband, George Englund, and son Bryan Englund at age 94 in her California home. Furthermore, Leachman's spokesperson, Monique Moss confirmed the news.
Entire Hollywood is saddened by the loss of such a luminous personality. Actors, directors, and musicians like Mel Brooks, Slash, and many others have shared their deep condolences via social media.
Moreover, Steve Martin praised Leachman for bringing comedy's mysteries to both big and small screen. Similarly, her long-time manager, Juliet Greenman said that there was no one like Cloris who could break hearts or make you laugh with one look.
Cloris will be missed dearly. Let's hope she rests in peace.
Quick Facts on Cloris Leachman
| | |
| --- | --- |
| 1 | Cloris was close friends with Paul Lynde in Nothwestern University |
| 2 | In 1946 Cloris was in the Miss America Pageant |
| 3 | Cloris had starred in the only "Twilight Zone" episode with a sequel |
| 4 | On 1962 Christmas Eve Cloris appeared on three different T.V. shows |
| 5 | Her last scene in "The Last Picture Show" was in a single take |
| 6 | Cloris holds more Primetime Emmy Awards than any other actor |
| 7 | Cloris has earned 23 awards and 39 nominations |
| 8 | She played the role of granny in "The Beverly Hillbillies" |
| 9 | Cloris is the oldest contestant of "Dancing with the stars" |
For more Celebrity News and Entertainment: SuperbHub.