It's very likely that the 16-year-old Chrisy Irene's dance videos, which encapsulate her unparalleled and captivating presence, have popped up more than once on your Instagram explore page. 
What most people don't know is that TikTok turned Instagram Star Chrisy Irene is truly talented. She's a self-taught dancer, which means that Chrisy taught herself every type of dance she has ever done; from belly  dancing like a mini Shakira to the contemporary routines.

There is a darker side to being a self-taught dancer that Chrisy Irene opened up to us about:
Chrisy Irene's dance passion
Irene highlights her passion for dance and her inability to perfect the art form.
Chrisy admits,
"[my] technique will never be perfect. I'm always going to have bent legs, or be lacking in flexibility because I don't have a professional that is correcting me hands on. I record videos and rewatch them so I know what I need to try and correct, and that's how I've always done it."
It must be difficult to be so passionate about an art form and know that you could never perfect it, however Chrisy says that although she agrees;
"I still live to dance. There's times that you wake up at like 

3am

 just to practice your turns. I'm constantly thinking about what I want to learn next. It's also helped a lot with my mental health,"
Despite the negatives, Chrisy Irene's determination keeps her practicing and focused on her dreams. The TikTok Star has already achieved numerous opportunities for herself in 2019.
Here's what Chrisy Irene has been up to in 2019
To keep herself busy, Chrisy has become Dodolashes' brand ambassador after featuring in their video campaign and worked with American singer Alexx Calise on a short promotional dance video to Calise's song 'It Just Dies'.
There's a rumor that Chrisy Irene has an upcoming project with British DJ Christina Novelli that's set to be released soon. Fans noticed that in August, Novelli had followed Chrisy on Instagram, and also confirmed that her project 'Beautiful Life' will be out soon in October. Many speculate that this is a music video that Chrisy will feature in and fans are very excited.
Is there a guy in Chrisy Irene's life?
Apparently so. Chrisy Irene has a boyfriend. But, the couple keeps their private life off the Internet. However, according to other articles, they have been together since 2017. Although not much is known about Chrisy Irene's boyfriend, we can hope he's revealed soon.
What's next for Chrisy Irene?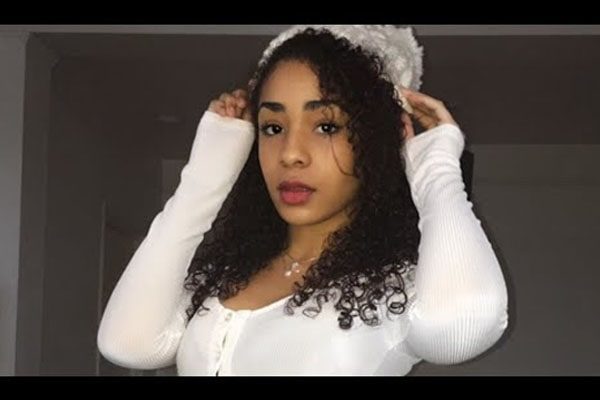 She's had a smooth transition from TikTok to Instagram and professional jobs, and it therefore may be safe to say Chrisy is ready to focus on college and a potential future in acting.
Want to know more about Instagram Stars like Chrisy Irene? Visit SuperbHub and get the entertaining updates.