Talented American singer and songwriter Chance The Rapper recently married his longtime girlfriend Kirsten Corley. The singer's relationship status changed to "married" after he put a wedding ring on his fiancé on March 9, 2019.
Chance The Rapper's net worth is estimated to be $27 million. Let's talk about the rich celebrity couple's Pelican Hill resort wedding which was attended by VIP guests.
Chance The Rapper Had A Lavish Wedding
The Grammy winner tied the wedding knot with the mother of his child, Kirsten Corley, at a lavish wedding ceremony in Newport Beach, California. Chance's wife Kirsten wore a beautiful white gown while the notorious rapper himself wore a white tuxedo suit and a black bowtie to his wedding.
Surely, Chance's net worth of $27 million made it possible to host an expensive wedding and prove that he is one of the richest rappers in the world.
View this post on Instagram
Among the 150 guests invited were members of his family and colleagues in the music industry. The newlywed couple received fabulous gifts from their beloved guests as well as best wishes for their happily married life.
Kim And Kanye Added Charm To Chance's Wedding
Star rapper Kanye West and his model wife Kim Kardashian, together known famously as "Kimye" by their fans, also attended the wedding. Chance was happy to have Kanye West as his guest. However, a popular video shows that they were late.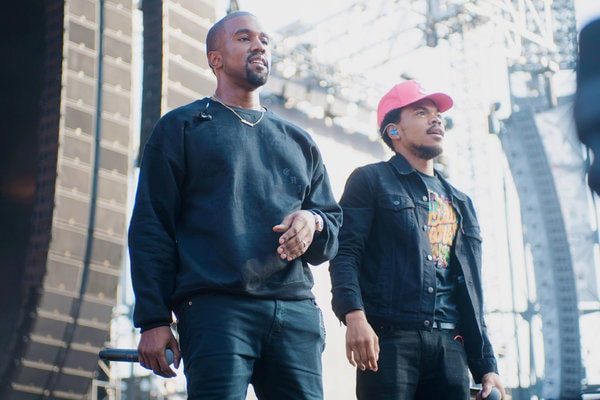 Chance the Rapper at a concert with friend and colleague, Kanye West. Image Source: Billboard.
Brotherly duo Kanye West and Chance the Rapper announced a new album in September 2018.
Chance the Rapper Has A Child With Kirsten
Not many know that Chance the Rapper has a daughter named Kensli Bennet with wife, Kirsten Corley. Kensli Bennet was born 3 years before her parents' engagement which happened on July 4, 2018. Kirsten became pregnant after dating Chance for a while, and she gave birth to their daughter in 2015.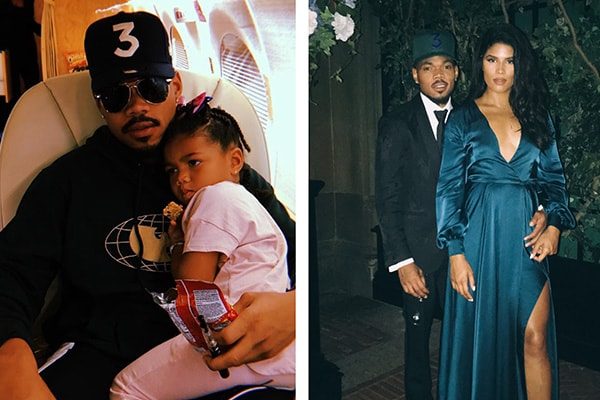 Chance the Rapper with daughter Kensli Bennet and wife Kirsten Corley. Image Source: Instagram/chancetherapperchance.

Moving along, the young and beautiful Kensli also attended the wedding of her father and mother on March 9, 2019. Not many children are lucky enough to attend their parents' wedding.
Here's How Chance Met His Future Wife Kirsten
The rapper, who has more than 9.6 million followers on Instagram, met his wife Kirsten Corley in 2003. He was 9 years old at the time. Apparently, he met his future life partner at his mother Lisa Bennet's office party, his dad Ken Bennet and brother Taylor Bennet were also present there. It could be said that the newly married couple's seed of love was first sown at that party.
Chance recently took to Twitter to post information about his lovely first encounter with future wife Kirsten.

Well, that's a lovely story that will touch the hearts of millions of fan of Chance The Rapper. We wish the newlywed couple a happy married life, as we eagerly wait for Chance's upcoming album to drop in July 2019.
SuperbHub for more News, Biography, and Entertainment