When anything in life breaks up, it is a sad and bitter thing ever to happen. From ordinary people to the biggest names in the entertainment field have suffered the saddest and devastating heart breakup.
Here are five of the famous and saddest breakup of our beloved Hollywood celebrity couple.
Andrew Garfield and Emma Stone
The duo of Andrew Garfield and Emma Stone initially met at the set of their movie, The Amazing Spiderman in 2010. The ex-couple was seen kissing together in 2012 which confirmed that they were dating and were in a relationship with each other.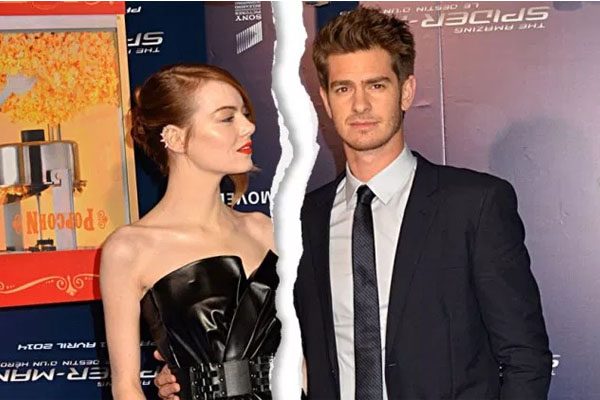 Andrew Garfield with his ex-girlfriend, Emma Stone. Image Source: OK! Magazine
After a couple of happy and romantic love affair, the pair parted ways in 2015. The causes of their break up stills remains a mystery as neither of them has confirmed anything on the matter. There was also some rumor that the couple reconciled in 2017 but nothing is officially been confirmed as of yet.
Zac Efron and Vanessa Hudgens
Zac Efron has been known to be dating several huge names such as Selena Gomez. Prominent among his dating affairs is with the actress Vanessa Hudgens. The duo met like several other Hollywood met at a movie studio. Likewise, they were seen together at the set of the Disney movie channel, High School Musical in 2005.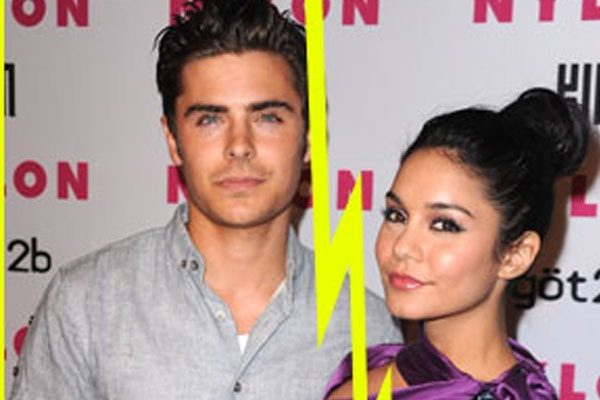 Zac Efron with his ex-girlfriend, Vanessa Hudgens. Image Source: JustJared
The ex-couple went their separate ways in 2010 as Hudgens blamed Efron getting too much attention from many female admirers. Hudgens further confirmed the news in 2015 that the couple no longer speaks to one another.
Diane Kruger  and Joshua Jackson
The A list celebrity couple of Diane Kruger and Joshua Jackson began to date from 2006. They were often seen together attending several shows and event.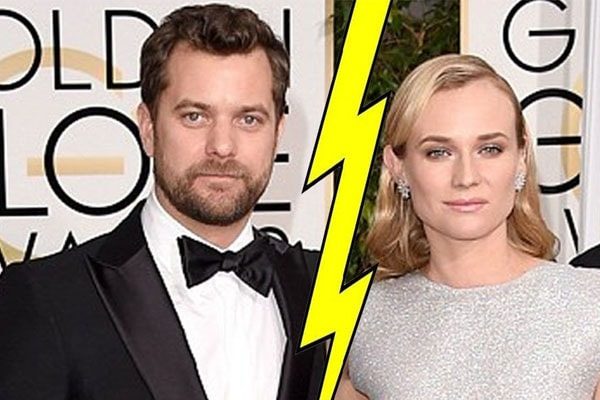 Diane Kruger and her ex-boyfriend, Joshua Jackson attending an event. Image Source: P Interest
They dated for over a decade. Though during that time, they neither got married nor engaged. Jackson stated that both of them are religious in nature for the reason of not being married. The pair eventually broke up in 2016.
Lady Gaga and Taylor Kinney
The pair of Lady Gaga and Taylor Kinney first met in 2011 at Gaga's music video shoot. In the music video of You and I, Taylor Kinney plays GaGa's lover. Soon after they fell madly in love with each other. The couple got engaged in February 2015 before calling off their engagement in July 2016.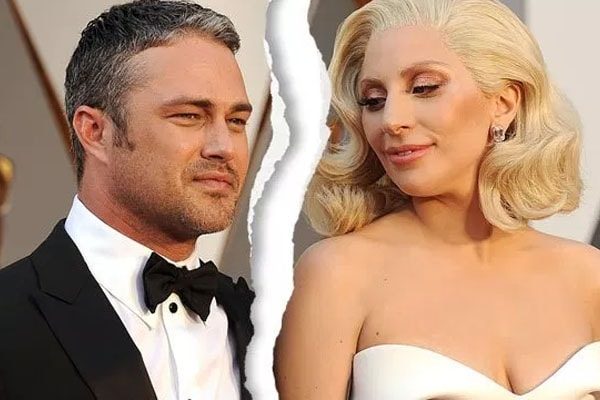 Lady Gaga broke up with her ex-boyfriend, Taylor Kinney. Image Source: OK! Magazine
The pair of Lady Gaga and Taylor Kinney split due to their hectic work schedule. However, Gaga had called the break up a temporary one as she considered Kinney as her soulmate.
Demi Lovato and Wilmer Valderrama
The beautiful couple of Demi Lovato and Wilmer Valderrama started dating from 2010. The couple met at a Voto Latino public service announcement for promoting to vote.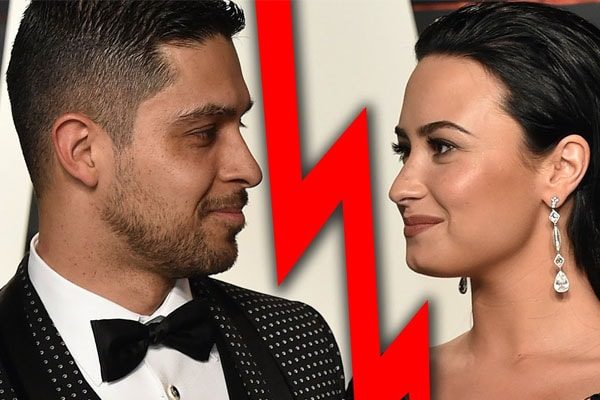 Demi Lovato and her ex-boyfriend Wilmer Valderrama broke up in 2016. Image Source: Clevver News/YouTube
In spite of 13 year age gap difference, the pair's love remained unaffected. Sadly, their romance stopped when the love birds broke up in 2016. They confirm through Demi's Instagram account.
SuperbHub for more News and Entertainment