American soccer player Carli Loyd's love life has reached another level as she has tied the knot with her longtime boyfriend Brian Hollins. The lovely couple exchanged vows and were announced husband and wife on November 4, 2016.
The ceremony took place at a lovely beach in Puerto Morelos located in Mexico. The wedding ceremony took place in front of their close friends and family as they vowed to be on each other's side for eternity.
The couple had gotten engaged way back in January 2013, but decided to hold off the wedding until the 2016 Olympics were over. The two had been dating for 15 years when they got engaged.
Brian Hollins is a professional golf player. Brian and Carli have known each other since childhood and have been in love with each other since their teenage years.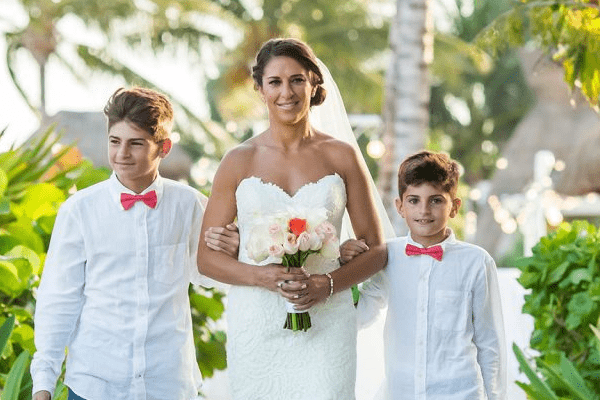 Carli Lloyd looking stunning in her wedding gown, Image source: The Knot
The two are now bound together for eternity (unless they choose to get divorced of course) in the holiest of ceremonies. The entire event was magical, to say the least.
The Wedding Ceremony
The wedding ceremony took place at the Dreams Riviera Cancun Resort and Spa in Puerto Morelos, Mexico. The resort is located at the beach and has an intimate setting. The couple chose this particular location because they wanted an intimate setting for their wedding and because the location had a great track record of doing weddings.
Carli looked lovely in her strapless white gown. The dress was retrieved from Fall 2016 collection of costume designer Matthew Christopher. She also wore majestic diamond earrings that made her look like a princess.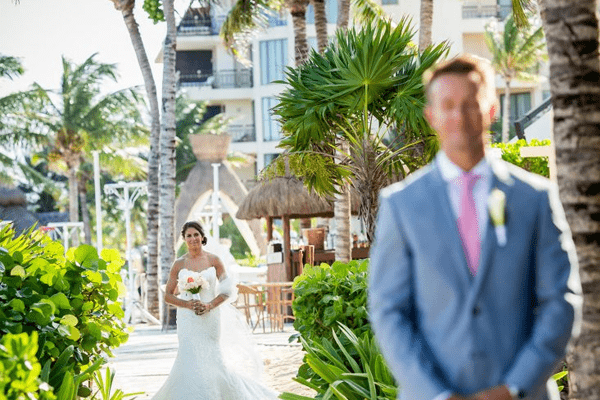 Brian Hollins and Carli Lloyd in their wedding outfits, Image source: The Knot
Brian, on the other hand, wore a royal blue suit with a nice purple tie. All the best men also wore the same attire as the groom. The bridesmaids wore matching coral dresses as well. There were 5 bridesmaids: three of the family members and 2 close friends.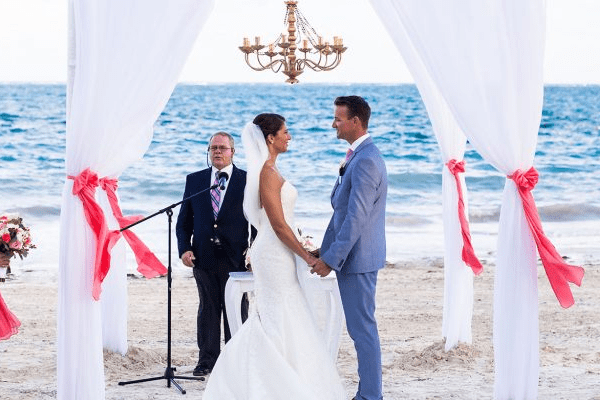 Brian Hollins and Carli Lloyd exchanging vows, Image source: The Knot
Carli's attorney and longtime friend John Johnston officiated the marriage as 79 of the couple's friends and family watched in awe. Both the bride and groom were unable to hold back tears as the two exchanged vows.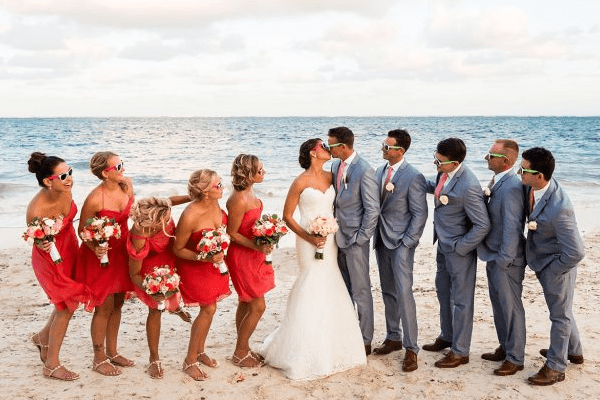 The best men and bridesmaid with the married couple, Image source: The Knot
After the ceremony, the couple left the fiesta and the path was filled with sparkles courtesy of the guests. The entire wedding event was magical and both Brian and Carli will remember it forever.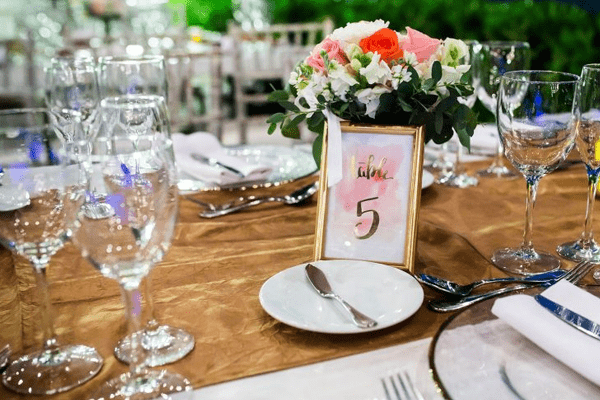 Dinner table of Carli Lloyd's wedding, Image source: The Knot
For more news, biography, and Entertainment visit SuperbHub.