Life as a wife of a  vlogger is a robust 24-hour job that can drain you emotionally. But the legendary Youtuber, Casey Neistat's wife, Candice Pool Neistat has been living the life since 2013. Candice Pool is a gorgeous woman with great patience and support for her husband.
Let's know more about who Candice Pool Neistat is, famously known as Casey Neistat's wife.
Casey Neistat's Wife Is More Than A Wife & Mother
Wife to a man who handles camera and skateboards across the streets pulls out crazy stunts for his beloved viewers, Candice Pool is an awesome wife and a brand of her own. Candice is famously known for her jewelry line called "Finn Jewelry."
Born in South Africa and raised in Texas, Neistat's wife is Finn's Creative Director and an award-winning jewelry designer. Before working as a designer, Candice worked as a bartender to make her ends meet. Gradually, she gambled her earnings to follow her passion for designing and founded "Finn Jewelry" in 2004.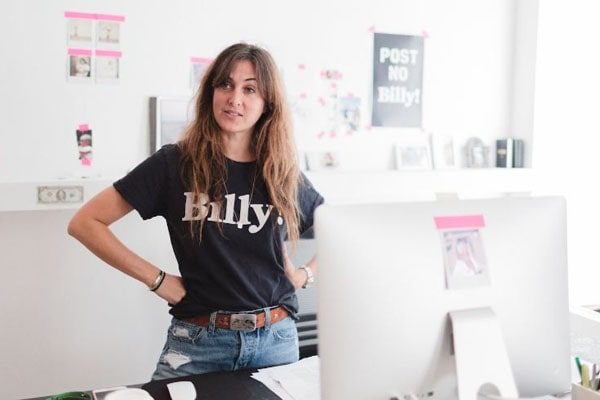 Casey Neistat's wife followed her dream and is her own boss today. Image Source: Pinterest. 
Cameras all over the house always shoved at the face, and the pressure of letting the world enter the little space of the spousal life, life with a vlogger, needs patience. Moreover, seeing Candice hanging on to Casey proves that she has patience and love for her husband immensely.
Over the years, Candice has managed to assist her husband in his vlogs, be a good wife/mother, and business owner. A partner who understands you is everything a person desire, and Casey Neistat is lucky to have Candice. She understands Casey's love for vlogs and YouTube so, she remains as supportive as ever.
View this post on Instagram
In 2016, Casey Neistat's wife founded another jewelry line called "Billy" in partnership with Morgan Ditmore and Hannah Traulsen. Candice continuously comes up with new ideas and designs whose affordability is fantastic.
Looking at the endeavors, one can pretty much guess that Candice Pool's net worth is a commendable one. And as for her partner, Casey Neistat's net worth is estimated at $16 million.
Casey Neistat's Relationship With Candice
It is often said when your relationship is buttery-smooth, something is fishy. Relationships must have cut edges and breakups at least 1o times. Fortunately, Candice and Casey's relationship has its ups and downs, and the couple is pretty much open about it.
The couple met back in 2005 and decided to get married after a month of dating. However, in a generation where a life-time can be dedicated to a person, and it would mean less, Casey Neistat's marriage with Candice was annulled.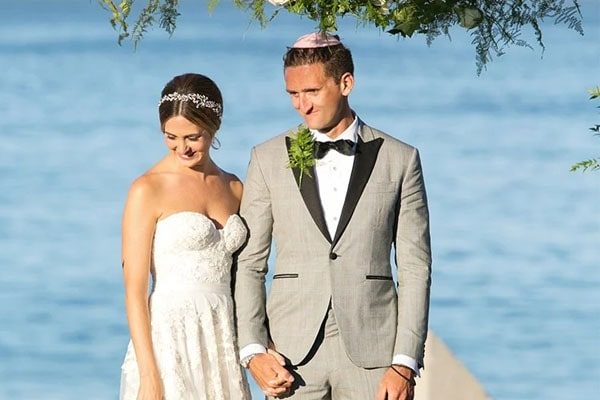 The beautiful couple married after a month of being together. Image Source:  Zara-Zoo. 
In a short movie, Casey put up in YouTube proves explained that in six years into the relationship, the couple had six serious breakups and were super distant. However, we've all heard, love finds it's way, Casey found his way back to Candice in 2011.
After years of love, the couple finally shared their vows on December 29, 2013. The marriage took place in Grand, South Africa, and was a grand ceremony surrounded by friends and families. Their wedding was beautiful, and then the couple went to South East Asia for their honeymoon.
Expanded Their Family Pretty Soon
The marriage was gorgeous, and the couple got pregnant pretty soon. Their first baby-girl, Francine Neistat, arrived on December 6, 2014. Casey Neistat's first daughter has come in different vlogs since her birth and is famous among Casey Neistat's channel.
However, Neistat and Candice waited for their second child. The couple announced their pregnancy in 2018. The couple took their time before sharing the news with the world as they wanted to be more comfortable about the situation.
The energetic duo welcomed their second-born, a baby-girl yet again in October 2018. A few weeks later, Casey Neistat's daughter Georgia Neistat made her YouTube debut through her father's channel.
Furthermore, the boss of Finn Jewelry also has a step-son, Owen Neistat. Casey Neistat's son, Owen is his first child from his former relationship with Robin Harris.
Runs Podcast Along With Casey
Candice Pool's husband who is famous for his consistent yet extra-meticulous vlogs is a thoughtful man. Casey wants his wife's personality to shine on her own show and decided to launch a podcast called "Couple Therapy with Candice and Casey."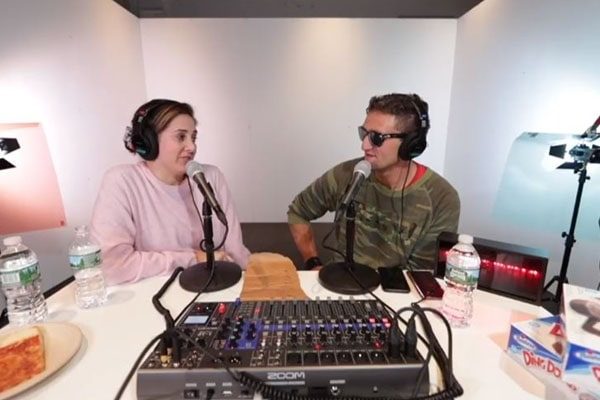 Candice Pool's husband wants her personality to shine through the podcast. Image Source: Pinterest.
The podcast showcases how the couple solves their problem and how healthily one can argue with their partner. Since Casey is pretty much open about their relationship, they also confront their relationship-dynamics as examples.
Casey Neistat and Candice Pool really proved that a couple who hustle together and believes in one another tries to lift one another up continuously, they are bound to shine together. Casey Neistat's name is a brand of its own while his wife Candice is a boss of her own and is following her passion.
Although vloggers' life can be exhausting, the couple is trying their best to not let their work take a toll on their marriage. Let's hope we get to hear more podcasts and see thousands of more vlogs together.
Don't Miss To Follow SuperbHub For More Updates On Celebrity News, Entertainment, and Biography.