The 12 times victor of Isle of Man TT Bruce Anstey's net worth is pretty impressive. He has amassed his net worth from his bike racing career. Considered as one of the most consistent riders, Bruce is currently signed to Padgett's Honda Racing Team.
Born in Wellington, New Zealand, fans refer to Bruce Anstey as "The flying Kiwi". On the Isle of Man TT's circuit, Bruce has the fastest lap of 132.298 mph. Alas, the Isle of Man racer is likely to miss the 2018 racing, for he has tumors on his spine and multiple tumors in his lungs as stated by his partner, Anny Ramsey.
TT Racer Bruce Anstey Net worth
Bruce Anstey's main source of income is from his biking career.
The Isle of Man TT is said to be one of the most dangerous road racing competition. Till date, approximately 300 riders have lost their lives while participating in the contest.
Bruce has won The Isle of Man TT for 12 times. The winner bags a substantial amount of $24,318 (£18,000) prize money, so we can assume Bruce has taken home thousands of dollar amount in total from his 16-time winnings.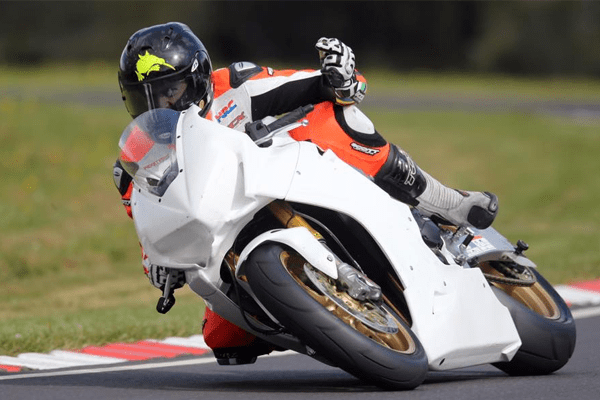 A born winner, Bruce Anstey. Image Source: Road Racing News.
Not just the winners but everyone who has participated in the competition, if able to complete the race is given a certain amount of money. Here is a table representing the prize money presented to the winners and the participants of the competition.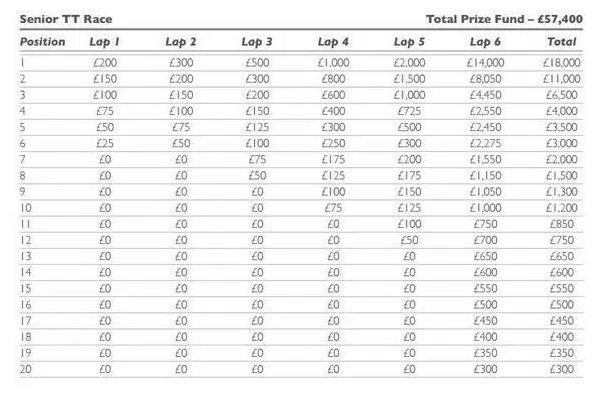 Image Source: Opposite Lock 
The flying Kiwi Bruce is also a competitor on NorthWest 200, another prestigious biking event. The winner also gets a whopping amount of $309,833. Bruce has won the competition for a total of 10 times.
Bruce Anesty breaking the superbike lap record. Video Source: Official Isle of Man TT.
Besides the income from the competition, Bruce's merchandise is also been sold in the Isle of Man TT website, like T-shirts, posters, DVDs, and others. The prices range from $1.33 – $21.54.
The winner of multiple competitions, Bruce will not be able to take part in any race this year, since he has tumors and is also being diagnosed with cancer.
For more News and Entertainment follow SuperbHub.