After meeting the love of her life, Brie Larson was engaged to fiance Alex Greenwald since 2016. The American actor, singer, and filmmaker was in a long term relationship with Alex Greenwald.
People magazine claimed that the couple is taking a step back from their relationship for the time being. Larson began dating the musician in 2013 and was engaged from 2016 to 2019.
Brie Larson Has Ended Her Relationship With  Now Ex-Fiancee Alex Greenwald
Brie Larson and Alex Greenwald's relationship started in 2013. Brie Larson was engaged to fiance Alex Greenwald since 2016. The couple likes to keep their relationship out of the spotlight. The Captain Marvel actress called Greenwald the person and her best friend. The actress seemed to appreciate her fiancee.  The actress was confident and sure about what she is getting herself in.
View this post on Instagram
Brie had called Greenwald the other half of the equation and included him in her acceptance speeches. Larson's statements showed the love and connection between Larson and Greenwald.
The People magazine claims that a source informed the magazine that Brie Larson and her fiancé Alex Greenwald, have broken off their engagement. Though the circular nature of romance continues.
Although Brie Larson has not officially talked about the breakup, the couple has allegedly broken up. The couple is still close in spite of their breakup. Presently, there is no stated reason for the couples split. The official details are not revealed yet.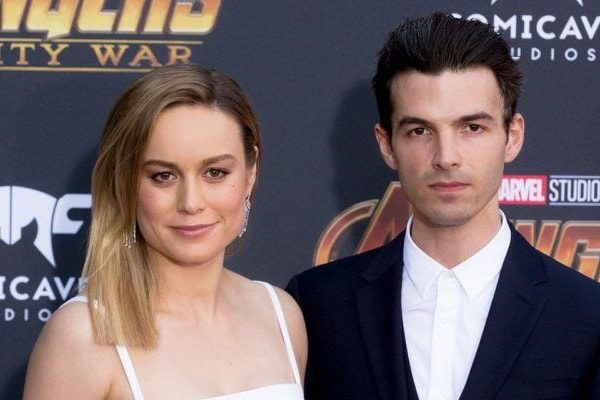 Alex Greenwald and Brie Larson at the premiere of Disney and Marvel's Avengers. Image Source: Fox News
Before dating Greenwald, she was in a long-term relationship with John Patrick Amedori, who is also an actor. Larson's relationship with Amedori ended in 2012. Greenwald was with model Agyness Deyn,  in 2012.
Who Is Brie Larson's Ex-Fiance, Alex Greenwald?
Alex Greenwald is a singer and songwriter who is a part of the band Phantom Planet. The band is known for producing the song California.
Brie Larson's ex-partner Greenwald is also an actor and producer. The actor and singer is associated with Blackblack, Family, The Business Intl, The Young Veins, Phases and The Like.
For more Celebrity News, and gossips visit SuperbHub.