Brian J. Smith has always been on top of the list of gossips may it come to his muscular and handsome looks or the rumors of him being gay! Brian Smith has now managed to grab the attention of his audience and fans more recently for his small act of affection towards his co-star Max Riemelt. Let us get into the details of this newly found rumor!
Is Brian J. Smith in a relationship with co-star Max Riemelt?
Brian J. Smith, the star of Sense 8 was shooting in Brazil in 2016 and had attended the Sao Paulo Pride Parade along with his co-stars Max Riemelt, Jamie Clayton, and Miguel Ángel Silvestre. The parade was centered on "Gender Identity Law, NOW! Everyone together against transphobia!". What gathered the attention of the public was how much comfortable Brian and Miguel seemed!
The event which was intended to gather as much public support as they could to pass the law in Brazil allowing to choose their gender as per their wish. In the event, fans witnessed Brian J. Smith kissing his co-star Max Riemelt. The gay parade certainly gained some significance after the lip lock.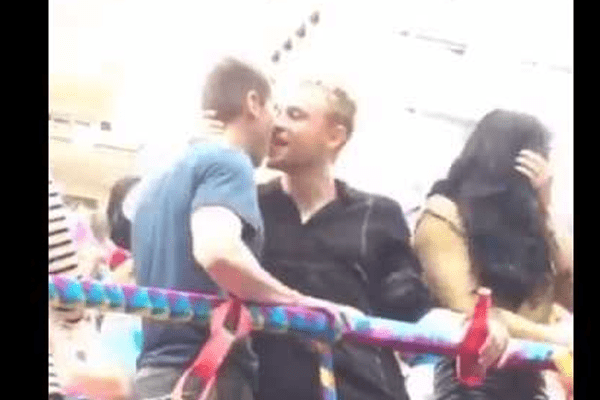 Is Brian J. Smith gay?
Brian J. Smith has been hugely focused on his performance in Sense 8. Smith has not had a serious relationship till date. He is not spotted with many women in public. There had always been speculations that the very handsome, Brian J. Smith was gay. Furthermore, the lip lock in the gay parade made it ever so clear that he might be very much in the closet and trying to break out! Brian had not made an official announcement regarding his sexual orientation and it is too early to say what the lip lock actually meant!
Brian has been posting pictures of himself focusing on gym and health on his Twitter account.
In a recent interview, Brian shared his upcoming projects. He revealed that he might be "doing another Tennessee Williams play" after he is done shooting Glass Menagerie. Brian has been moving from Brazil to South Korea, and the UK as per his busy schedule.
In regards to his plan on the acting arena, Brian shared that he is willing to go "where the door opens"! Brian is up for the challenge whether it be on stage or screen! We wish the best for him!