Brandi Glanville is an American television personality, who is not afraid to admit she likes to have casual sex.
The 43-year-old, Brandi has revealed the list of men she frequently calls up to hook up with. Well, let us have a look at Brandi Glanville boyfriends and Affairs.
Husband and Affairs
Real Housewives of Beverly Hills, Brandi was previously married to an American actor, Eddie Cibrian. The couple started dating each other in 1998 and got married on May 12, 2001.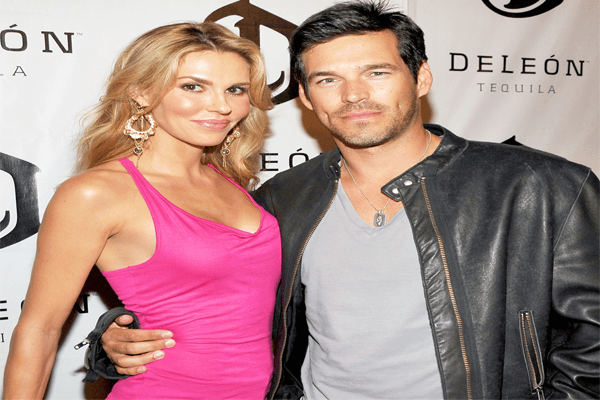 Caption: Brandi Glanville with Eddie Cibrian.
Image source: US Weekly
Brandi Glanville husband, Eddie Cibrian is an American actor best known for his television role as Cole Deschanel on Sunset Beach.
The pair welcomed two sons named as Mason Edward (June 8, 2013) and Jake Austin (April 7, 2007).
Also See: Brandi Glanville Net Worth
However, the relation does not run more, as the couple got separated and officially divorced on September 30, 2010. The pair was in a relationship for nine years.
Brandi Glanville Boyfriends
According to Daily Mail, Brandi has revealed on Tuesday night's Famously Single that she has a list of men she calls for booty visits.
"Well we know it's going to be good sex, though we are not going to be a couple. It is what it is. However, it's not casual because I know them, and we are friends. Likewise, we know it's going to be good, and we have needs too."
Moreover, Brandi told a relationship expert, Dr. Darcy Sterling, she has known all of these men for a while.
"Most of the guys that I fool around with is like I say, I recycle,' the beauty said."
Well, let us have a look at her ex-boyfriends.
Well, after a year of her divorce, Brandi started dating an American actor known as Gerard Butler in 2011. The couple did not last for long as they broke up with one another.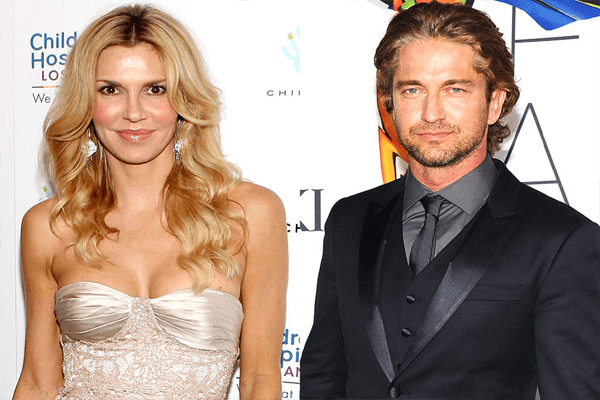 Caption: Brandi Glanville with Gerard Butler.
Image source: E! Online
Later, after a year, she dated Josh Kerwin and split after a short period.
Model Brandi was also linked up with a stand-up comedian named as Theo Von just for a month.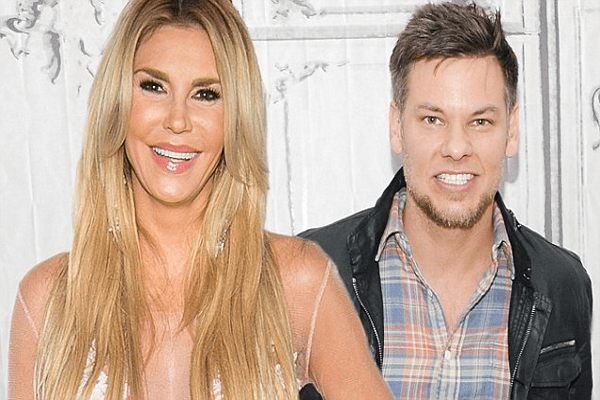 Brandi Glanville with comedian Theo Von.
Image source: Daily Mail
Though she is in a relationship with many celebrities, she did not find the perfect partner for her.
Moreover, recently, she was in relation with one of the richest celebrity known as Donald Friese Jr. The couple is spotted kissing in the public as they are in open relationship and used to attend many events and parties together.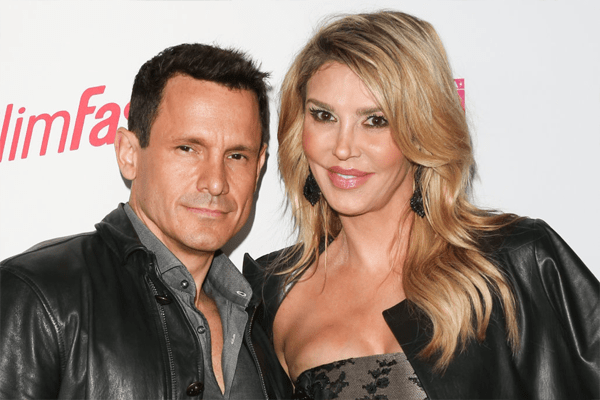 Brandi Glanville with Billionaire Donald Friese.
Image source: AOL
However, the relation does not last long as Brandi split with Friese.
Furthermore, it was also rumored that famous model and producer Brandi went out with Matt LeBlanc, David Schwimmer, and Calum Best.
Though she made many boyfriends and was in relation to several celebrities, she is currently single after the breakup with billionaire Donald Friese.

Keep updated with SuperbHub, regarding Celebrities Entertainment and Biography.