No one, literally, no one would have ever imagined the son of an actor would be a restaurant owner. Such is the story of Bill Murray's son, Homer Murray.
A little known fact about Bill is that he is a father of six children, and all of them are boys.
Roll down to know everything about Homer's Bar and restaurant.
Bill Murray's Son's Little History
Born in 1982, Homer Murray is the eldest son of Bill Murray and his first wife, Margaret Kelly. Today, he runs his own business and is exceptionally successful in it. The 37-year-old chose a completely different path from his parents and decided to own a bar.
Bill's kid Homer traveled exclusively for work as a photo assistant utilizing his bachelor's degree in photography. Likewise, he was flipping eggs as a side job and got addicted. After years of doing that, he came back to New York and submerged himself into the restaurant world back in the 2000s. Likewise, he worked years as a Sous Chef of Roebling Tea Room.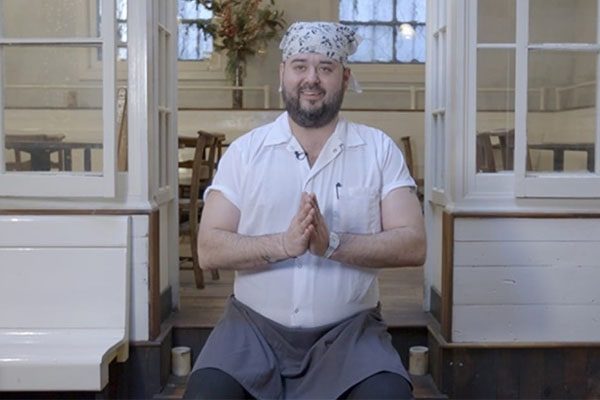 Homer Murray hustled his way up to success. Image Source: Michelin Guide.  
The big man is completely engrossed in food. He further mentions if he wasn't on cameras, he'd spend his time reading cookbooks and exploring. Eventually, Homer Murray opened a bar and restaurant in Brooklyn namely, 21 Greenpoint on September 21, 2016.
 The Big Day and Daddy Murray's Appearance
Bill Murray, the man who gifted us truckloads of classic humor tended bar at his son's restaurant opening back in September 2016. He made a dramatic entry and led a toast to his eldest son, Homer. Murray was utterly thankful that his son followed his own passion and not Hollywood.
The opening was predictably grand and caught a lot of attention. Homer reports the original idea of the opening ceremony was not this huge but the words spread. Eventually, everybody gathered around to see his father Bill stir drinks on the premises of 21 Greenpoint.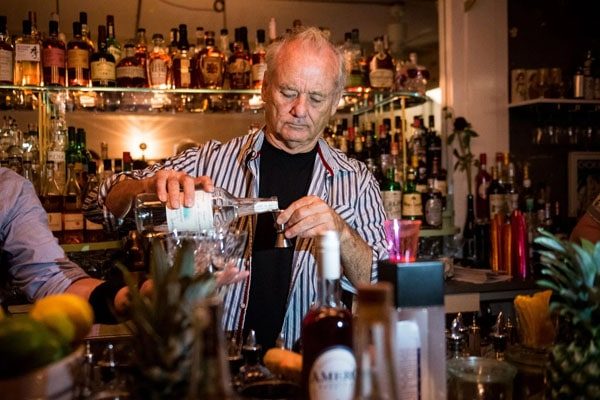 Bill Murray appeared as a bartender in his son Homer Murray's restaurant, 21 Greenpoint. Image Source: New York Post.
This action amassed proper media attention and proved to be a good media exposure for the restaurant as well.
21 Greenpoint and The Aspiration of Homer
Bill Murray's son Homer Murray is really passionate about his job. Plus Bill is proud that Homer took his experiences of family gatherings to a money-making idea, a cozy family environment where you can party big. The restaurant menu is quite thoughtful and welcoming.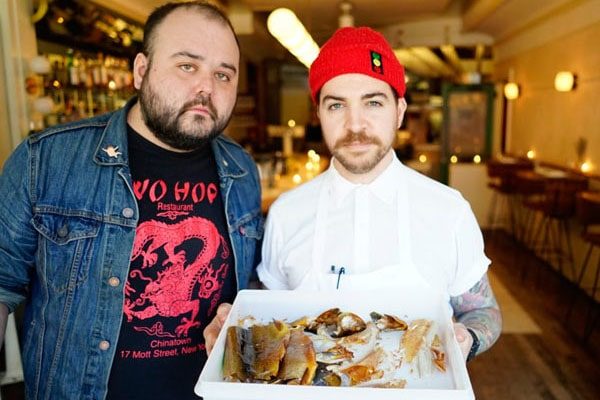 Bill Murray's son, Homer Murray and his fellow chef, Sean Teal demonstrating their dishes. Image Source: Brooklyn Paper.
Homer's 21 Greenpoint restaurant is no flop and is famous for its cuisines and cozy ambiance it provides. The famous place is also known to use their left-overs and invent new goodies. The creativity he puts in carving the leftovers into a new dish is worth-admiration and is famous.
Homer feels joyous for the pats from his mother and is thankful for the support of his father has given since the very start. He's busy with his restaurant and focused on his business.
Revising his courses and looking for the customers' satisfaction, Homer's an expert to do that. Let's hope he continues to climb the ladder.
Make Sure To Follow SuperbHub For More Updates On Celebrity News, Entertainment, and Biography.