Do you remember the man who was introduced as a wrestler when he intruded into the fight between Umaga and Bobby Lasley? Yes, that's Anthony Carelli a.k.a Santino Marella. Forty-four years old, Carelli belongs to Canada and is the father of twenty two year old Bianca Carelli . He has been married to longtime partner and fitness trainer, Anna Babij. 
Santino Marella's daughter, Bianca is former Miss Teen Ontario Pageant 2013 winner. Surely, Bianca doesn't have fame as her father and mother in Fitness sector. But she is working hard to find success as she is finding the way as model and actor.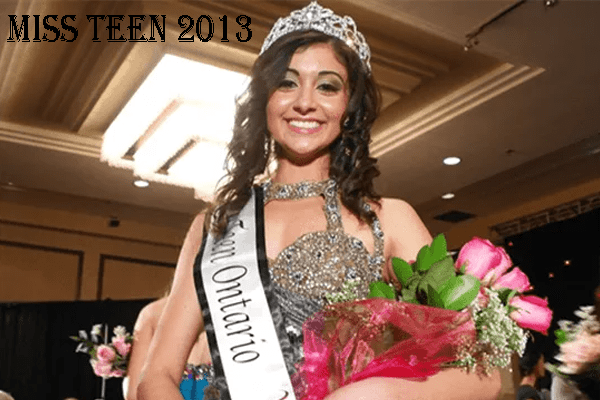 Santino Morella's daughter, Bianca is the winner of Miss Teen Ontario Pageant in 2013.
Image Source-Mississauga
Santino Marella's daughter is a Ring Announcer
This is the part that people doesn't know about. In fact, Santino Marella's daughter is doing some announcing work for Marella's BattleArts Pro Wrestling Shows. This gorgeous lady wins the heart with her beauty and mesmerizing voice. Additionally, her smile makes her more beautiful.
As an entrepreneur, retired wrestler Santino Marrela opened an MMA training center in 2013. Since then, he is busy with the work. Furthermore, Santino Marella's daughter sometimes does an announcement at the same training center. Once her father posted a picture on Instagram, where Bianca was holding a mic for the announcement. And Marella captioned;
Our Ring Announcer at our @battleartsacademybaa ProWrestling shows is no other then . . . . . My baby girl! @biancaasophiaa she's not quite ready yet, but soon she will be!
In turn, her grandmother, Patricia Duquette Carelli commented that she is proud to call her beautiful, loving and caring daughter.
Bianca was born before her Parent's marriage
As mentioned, Bianca is a daughter of a wrestler, Santino and fitness trainer Anna Babij. Importantly, Santino Marella's daughter, Bianca was born before her parent's marriage. In fact, she was born in 1996, and that is nineteen years before Santino and Anna's wedding. The couple officially became husband and wife on November 28, 2015.
Santino and Anna exchanged the wedding vows, then kissed and sealed the marriage in Mexico. The wedding venue was surrounded by greenery, and the weather was perfect for the wedding ceremony. Santino Marella's daughter might be so excited to witness her parent's wedding.
Finally, the pair was happy to exchange the wedding ring after dating and been together for a long time. Also, Santino made a tweet about his marriage with a picture of the wedding venue and just before 3.5 hrs before the ceremony.
We also have a picture of Santino, and his little daughter, Bianca, clicked in 1996.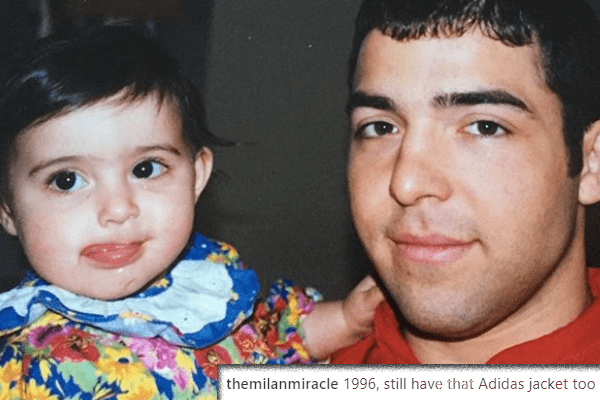 Santino Marella's daughter, Bianca's picture clicked in 1996. 
Image Source- Instagram
Stay updated with SuperbHub to find even more interesting Entertainment News.