Actor and Model Bella Thorne started paving her path to the Hollywood by modeling when she was six months old. Thorne raised to fame from the Disney Channel's Shake It Up and continued her reign as a working actress for her whole life.
Starring in multiple movies and T.V. Shows, earning a recording contract, book deals and brand endorsement with Neutrogena. According to Celebrity Net Worth, Bella Thorne Net Worth is $5 million (£3.6m) at age 20. Bella also earns a substantial amount from social media, she makes $65000 per Instagram post and Snapchat. Let's find out how did Bella accumulate such aspiring Net Worth.
Bella Thorne Net Worth
Bella was 14 when she portrayed the role of Cece Jones on 2010 series Shake it up, and she has appeared in more than 60 commercials and 20 T.V. series and films.
According to Box Office Mojo, Bella's movies have generated over $599 million(£428m) at the global box office. Thorne's movie The Duff grossed over $43.5 million(£31.1m) at a budget of $8.5 million(£6.1m), Bella Thorne reportedly earned $250,000(£178,800) for her role in the movie. Bella Thorne Net Worth of $5 million is accumulated from her acting career, modeling, and endorsements.
Bella Throne $2 million Sherman Oaks Home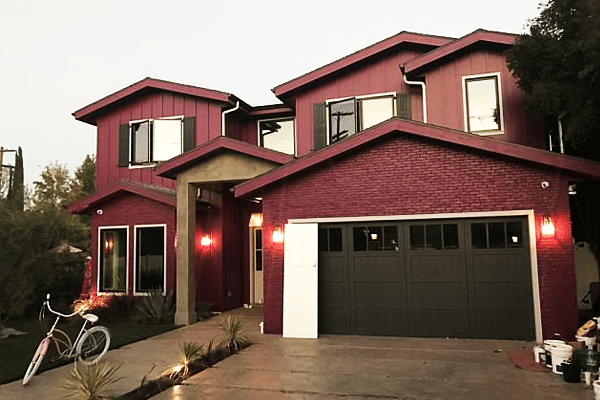 Bella Thorne Sherman Oaks house purchased in 2016 at $2 million. 
Image Source: Daily Mail
In 2016 Bella Thorne had purchased this $2 million house in Los Angeles spreading on 4,500 square foot. According to Trulia, the house comprises of six bedrooms, six bathrooms and a large backyard with a pool, outdoor grill.
Speaking to Vogue on Behind the scenes of the documentary Inside the Life of Bella Throne, it is revealed that she earns $65,000 for a single Instagram post and bought her house exclusively from the money amassed from social media.

Thorne has over 50 million combined followers on Facebook, Twitter, Instagram, and Snapchat and receives $65,000 for every Instagram Grid post and 10-20 thousand dollars for Instagram Story and Snapchat as well.
Bella Thorne is a model worth of $5 million has a collection of diamond and emerald rings which she flaunted in a beach in 2016.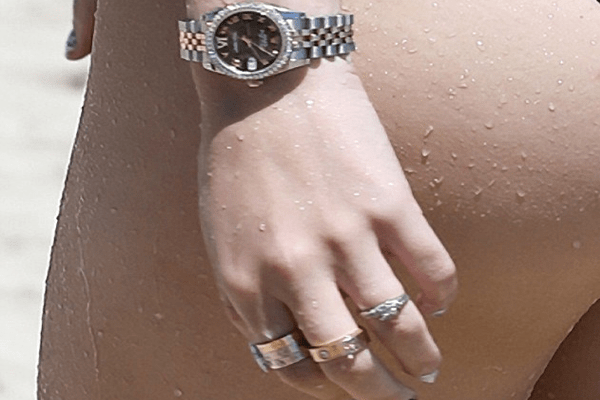 Bella Thorne's diamond and emerald ring. 
Image Source: Daily Mail 
Bella Thorne states that Instagram is her 100% Job and mentions she had started on 18 with literally $200 on her Bank Account, a year later she purchased the grand estate from the money amassed from social media.
Thorne has shared many sponsored posts on her Instagram such as; cosmetic brand Buxom's Full-on Lip Polish in 2017, Tea brand Teami Blends, delivery service Postmates.
The advertisements posted on Social Media acts as a vital source to amass Bella Thorne Net Worth of $5 million. According to Celebrity Pet Worth Bella Thorne owns two dogs Poodle and Siberian Husky costing $68,400(£48.900) and $69,200(£49,500) respectively.