Two times Smackdown Women's Champion WWE superstar Becky Lynch was single after she broke up with ex-boyfriend UFC Fighter Luke Sanders. But now it seems Lynch is dating someone. And this time her date is not from the wrestling world.
Yes, it seems Lynch has found the partner who will make her smile, in fact, laugh often with his jokes. Because Becky Lynch's boyfriend is rumored to be stand up comedian, prankster, host, and actor Jeff Dye.
Jeff Dye and Becky Lynch's Dating Hints
Nationally known by his performance in NBC's comedy adventure series,'Better Late Than Never', Jeff Dye is now famous as rumored Becky Lynch's boyfriend. Well, they are spotted together being cozy in public and the pair, especially Jeff Dye love sharing their picture together in social media.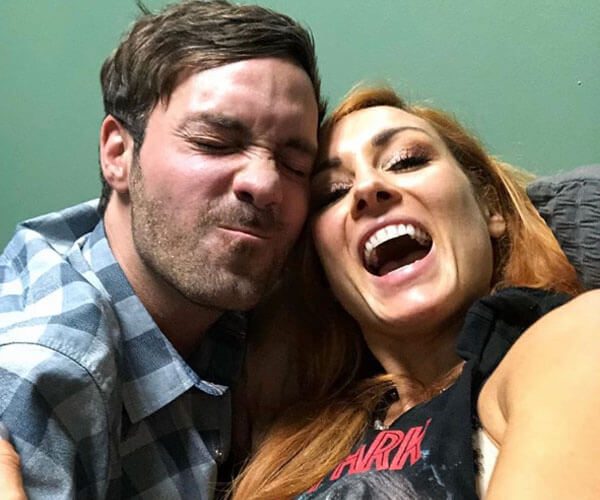 Dye uploaded this cute picture in his Instagram and captioned saying, 'So Proud of this woman!'
Well, if this picture is not quite enough to prove them being together. Then here comes another one, where the pair is with a group of other pals. And the friends, fans have commented Jeff Dye stating that he has a beautiful girlfriend Becky Lynch.
View this post on Instagram
Dye who was raised in Seattle started doing comedy right out of high school at Giggles Comedy. NBC's 'Last Comic Standing' made him nationally recognized initially. Dye has had his own shows Money From strangers and Numbnuts On MTV. Busy in national touring and other projects, Jeff Dye is also spotted together in public with Lynch hugging, sitting together, and being cozy. Ring Inside News stated that Becky Lynch's boyfriend Dye's hands were in the back of his girlfriend's pants as you can see in the picture.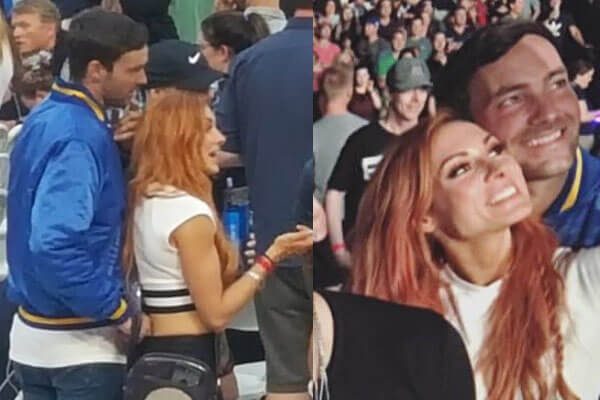 Though the couple haven't confirmed their relationship publicly, Becky Lynch and Jeff Dye seem to be serious about each other. They look happy with each other's company. And we will be happier to know a confirmed dating and love relationship status of Becky Lynch and Dye.
Lynch's Relationship with Ex-Boyfriend
Before Dye, Becky Lynch was in a relationship with Luke Sanders.  In an interview with Sportskeeda, Lynch revealed that she met her ex-boyfriend in L.A. through common interests.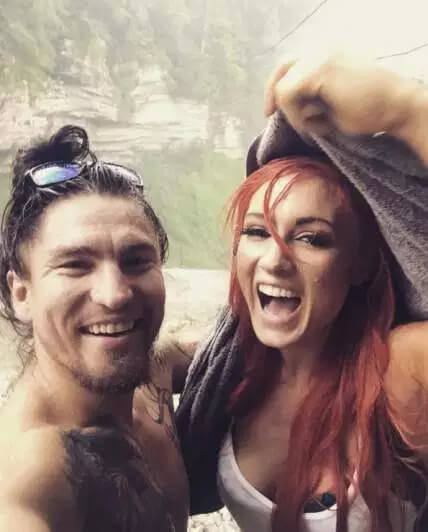 She called Luke a sweetheart and just the best while interviewing with For The Win. There Lynch shared that Sanders always took out his time to show and teach her things related to wrestling. She added that it was her ex who showed her how to use the spinning back kick.
The pair came in the spotlight around April 2018 but after few months Lynch started removing pictures of her and Sanders in Instagram. This gave a hint to her fans that she isn't dating the 'Cool Hand' anymore.
Becky Lynch has established a successful career for herself in a short time. She joined WWE in 2013 and has become a superstar within a few years. In 2016, she became the first SmackDown Women's Champion at BackLash and made history. Since then, her matches has been memorable with numerous victories.
And not to forget Lynch is matured enough to decide who she wants to share her life with. We wish her all the best.
There's more to follow. So visit SuperbHub and read entertaining updates on celebrities, their bios, news, and other articles.