Bear Grylls' wife Shara Grylls has always been a very supportive and understanding wife to him. The pair have been a married couple since 2000 and since then there is no rumor of their extramarital romance.
Grylls' wife Shara Grylls is a mother of three kids named Marmaduke Mickey Percy Grylls, Huckleberry Edward Jocelyne Grylls, and Jesse Grylls. Bear is an adventurer so that he has to stay out of his home for most of the time. Hence, Shara has to take great responsibility to raise up her children which she has carried out perfectly.  
How The Couple Got Married?
Shara and Bear first met on the north coast of Scotland. At that time, Bear was staying in his friend's home where he was preparing himself for climbing Mt. Everest. Once in an interview, Grylls shared that after meeting Shara he had to left his idea of climbing Mt. Everest. After some time, Bear returned back to his home and without making any delay he purposed Shara. Soon after that, they got married.
Well, the lovely couple is blessed with three sons namely Jesse born on March 2003, Marmaduke Mickey Percy born on April 6, 2006, and Huckleberry Edward Jocelyne born on January 15, 2009. Both of them are very happy having 3 kids in their lives.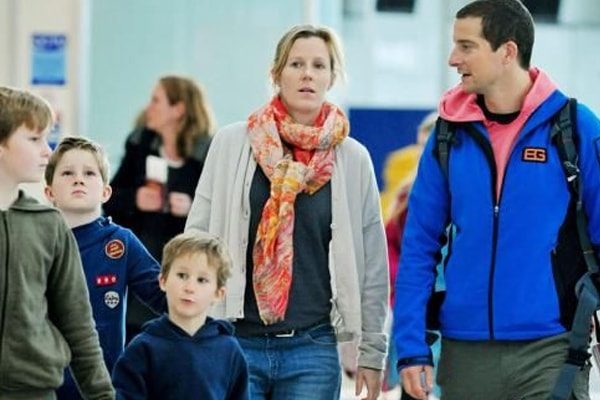 Bear Grylls and Shara Grylls with their sons Marmaduke Mickey Percy Grylls, Huckleberry Edward Jocelyne Grylls, Jesse Grylls. Image Source: Pinterest.
Shara and Bear were very serious about their relationship. Both of them agreed upon meeting the counselor soon after their wedding for relationship advice. In their wedding day, they also took advice from the elderly couple who advised them to hold each other's hand no matter what the situation. Well looking at their bond we can presume that the pair is following the advice pretty well
Shara Grylls Is a Writer
The gorgeous Shara Grylls is an author of two inspirational books. She came up as a writer in 2006. Shara's first book was  'Marriage Matters.' where she has given relationship advice. After her marriage, Shara collected the philosophy of different people about their secret of a successful marriage.
View this post on Instagram
Well, the book written by her contains the complication of the responses given by different people from their own personal successful marriage experiences.
After six years, she published her second book called 'Never Stop Holding Hands.'.The inspiration behind writing this book was the advice given by the elderly couple back on their wedding day. The book written by her contains beautiful quotes and words of wisdom on the adventure of marriage.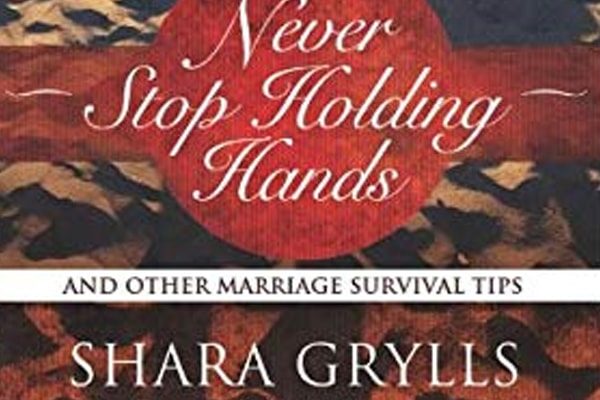 'Never Stop Holding Hands.' book written by Shara Grylls. Image Source: Gryllers.
But the main inspiration behind writing the books was obviously her successful relationship with her better half. Well, the lovely couple, most of the time remains far from each other. Even though, not having enough time from her outdoor adventurer's husband, she has been able to bind her relationship in an unbreakable string.
Enrolled In Charitable Activities Along With Her Husband
Shara is always by her husband's side. She also assists her husband in his philanthropic acts. Shara along with her husband organizes many charitable events to support many young minds to conquer their lives' biggest challenges.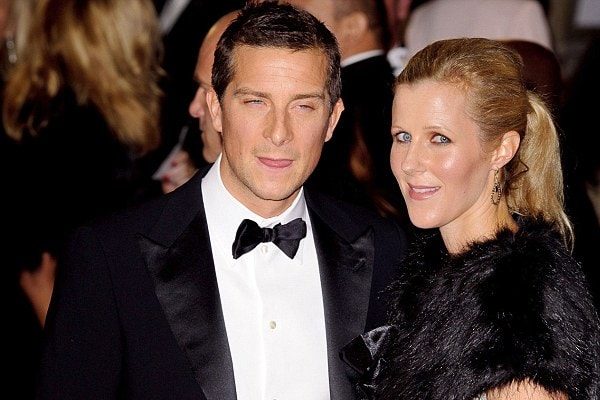 Bear Grylls' wife Shara Grylls assist him in philanthropic activities. Image Source: Daily Mail.
Shara is very supportive of Bear and lends her hand in every act of her husband besides that she is also a very good mother and takes care of her children very greatly.
Keep connected with SuperbHub for more News, Entertainment and Biography