Another blossoming love story comes crashing to a halt! Lily-Rose Depp, who is the daughter of legendary actor Johnny Depp, has broken up with her longtime boyfriend Ash Stymest.
The news of the breakup came when Lily and Ash Stymest unfollowed each other on social media. Ash, who is a British model, had been in the news after being spotted with Lily-Rose by the paparazzi and he later confirmed that Lily was her girlfriend.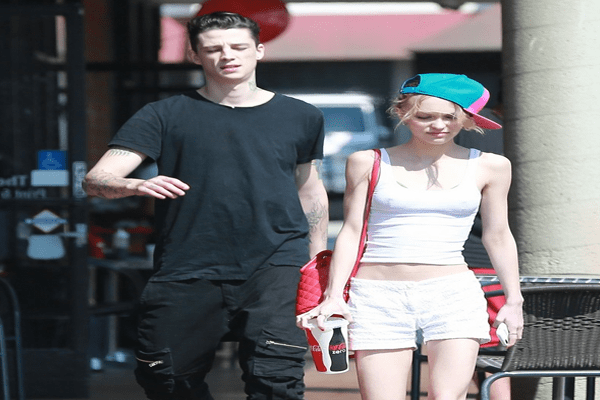 Lily-Rose Depp and her now ex-boyfriend Ash Stymest, Image source: Pinterest
But the love story has ended sooner than they have hoped. The couple broke up after being together for more than 2 years. Before dating Lily, Ash was married to model Maille Doyle. Maille and Ash divorced in 2013.
The breakup of this power couple has taken the social media by storm as people started speculating about the possible reasons behind the breakup. Though concrete reasons behind the breakup aren't known, there is one possible big factor behind Ash and Lily's breakup.
Unhappy Father?
One thing that was very well known about Ash and Lily's love affair was the disapproval of Lily's father, the one and only Johnny Depp. Johnny was unhappy with the relationship of her daughter and model Ash Stymest.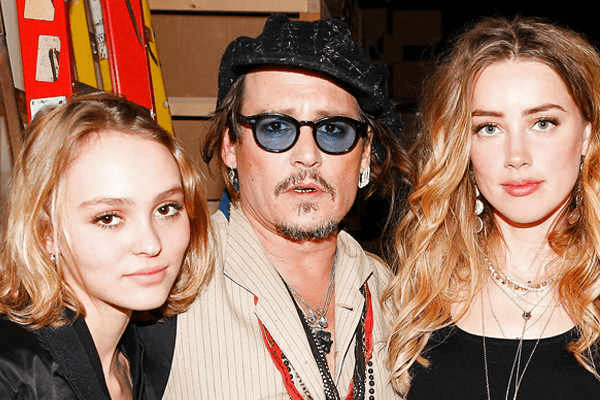 Johnny Depp with his ex-wife Amber Heard and daughter Lily-Rose Depp, Image source: E!
The possible reasons behind Johnny's unhappiness are many. Firstly, Johnny was over-protective of her daughter because Lily was only getting started in the acting business. In addition, Lily was only 16 when she started dating Ash.
Another reason behind Johnny's disapproval might also be the fact that Ash pretty much resembles Johnny himself from his youth. The rebellious attitude that both Johnny and Ash possess may not be what Johnny sees fit for her daughter. This might be another reason for Johnny not being happy with Lily's love affair.
Ash Stymest Previously Married
Before even dating a young Lily-Rose Depp, Ash was married to model Maille Doyle. Ash and Maille Doyle married in 2011. They have a daughter together named Summer Stymest.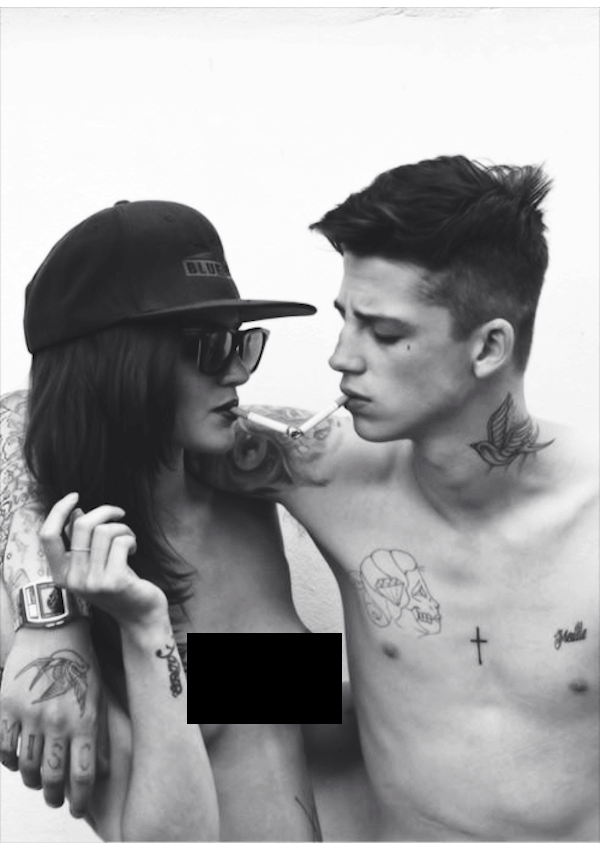 Ash Stymset and his ex-wife Maille Doyle, Image source: Goldie London
They had a steamy relationship as they were seen being intimate with each other a lot. They were even nude pictures of them surfacing on the internet.

Ash and Mallie got divorced in 2013 after 2 years of marriage. Thier daughter lives with Mallie.
For more News and Entertainment follow SuperbHub.