Apsara Reddy is a transgender politician and journalist. She is the first transgender women who became a Congress office bearer in India.
Apsara was appointed as the national general secretary of All India Mahila Congress by Rahul Gandhi on 8 January 2019. The emerging political transgender women started her career as a reporter.
Apsara Emerging as a Politician
Apsara Reddy is one of the emerging political transgender women. In an interview, she mentioned that people have to be a political activist to make a change. She also states that her writing always has been for child rights and women rights.
Apsara started the political journey by joining the Bharatiya Janata Party. However, she couldn't stay longer with the party and joined the national party Congress. The leader Rahul Gandhi welcomed her in the party and appointed Apsara as the general secretary of All India Mahila Congress.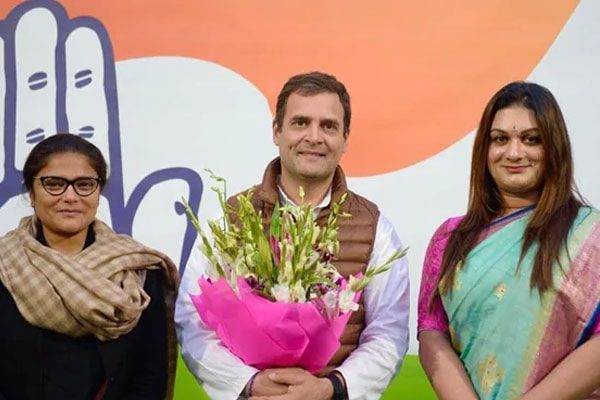 Congress party leader Rahul Gandhi welcoming Apsara Reddy. Picture source: NDTV. 
As being a transgender, Apsara has faced many problems before joining politics. She used to be discriminated for her sexuality and got abused many times. She took those words as motivation and now she is following her dream as a political activist.
Talking about Apsara's vision, she wants Congres to be the leading party in India and Rahul Gandhi as the prime minister. She also mentioned that her further prospect is to raise voice against injustice against the LGBTQ community, women and children. In an interview, Apsara mentioned that all her life she was told that transgender women won't be able to make it in life. Plus when she was welcomed in one of India's oldest and largest national parties she felt hugely emotional.
Not many may know this but the political activist was born as Ajay Redyy and underwent gender transformation to become Apsara Reddy.
Apsara Reddy As A Journalist
Apsara Reddy kicked off her career as a reporter and has worked for several news channels and newspaper. She has worked with The Hindu, BBC world service, Commonwealth Secretariat in London and New Indian Express.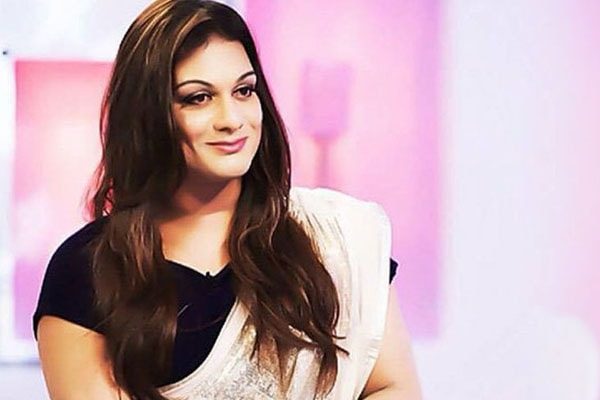 Apsara Redyy is also a journalist. Picture source: City links.
Apsara has worked along with UNICEF to launch a health campaign across Tamil Nadu. She has worked as senior editor for a couple of newspaper also. She has also interviewed Amitabh Bachchan, F1 racer Michael Schumacher, AR Rahman, and Hollywood star Nicolas Cage and many more.
SuperbHub for more News and Entertainment.