Annie McIntosh is the youngest daughter of American Journalist Amy Robach. Sweet Annie is 11 years old, a dear daughter and sister who loves to travel. Annie also has a cocker spaniel dog, Brody. Let's find out more about Annie McIntosh, daughter of Amy Robach.
Daughter of Amy Robach and EX-Husband Tim McIntosh
Annie is the daughter of Amy Robach and her ex-husband, Tim McIntosh. Amy was married to Tim in 1996 and have two beautiful daughters Ava McIntosh born in 2002 and Annie McIntosh born in 2006. Amy and Tim McIntosh parted ways in 2008. The daughters live with Amy since.
In 2010, Amy Robach married to Melrose Place's actor Andrew Shue, who had three sons from his previous marriage with Jennifer Hageney. Amy and Andrew are parents of five children and together they look like a Hollywood Family. Annie has an amazing and fun family, they go out on holidays often and looks perfect together.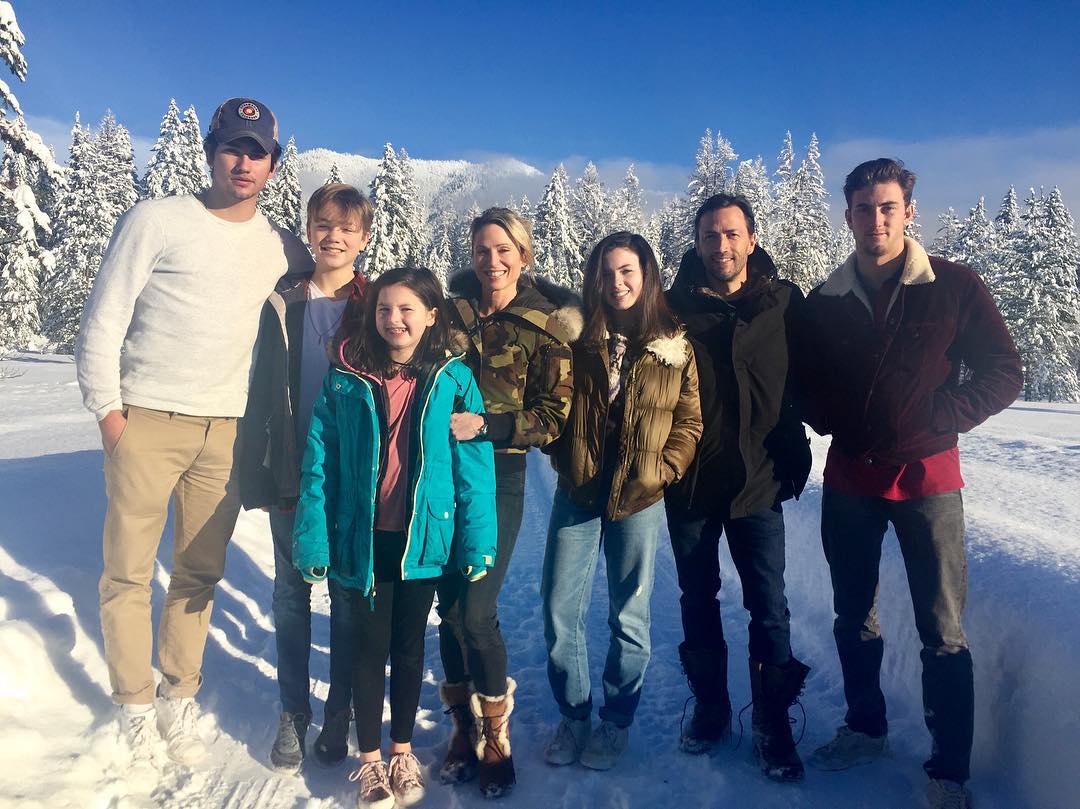 New Year Family holiday. Annie McIntosh with her mom, dad, brothers and sister. 
Image Source: Amy Robach Instagram
On April 2017, the family went on vacation to Spain and had spent some quality time out there. Annie had mentioned in her Instagram stating that the American Hotel in Spain is the most authentic Spanish hotel in Granada.
Little Annie loves Starbucks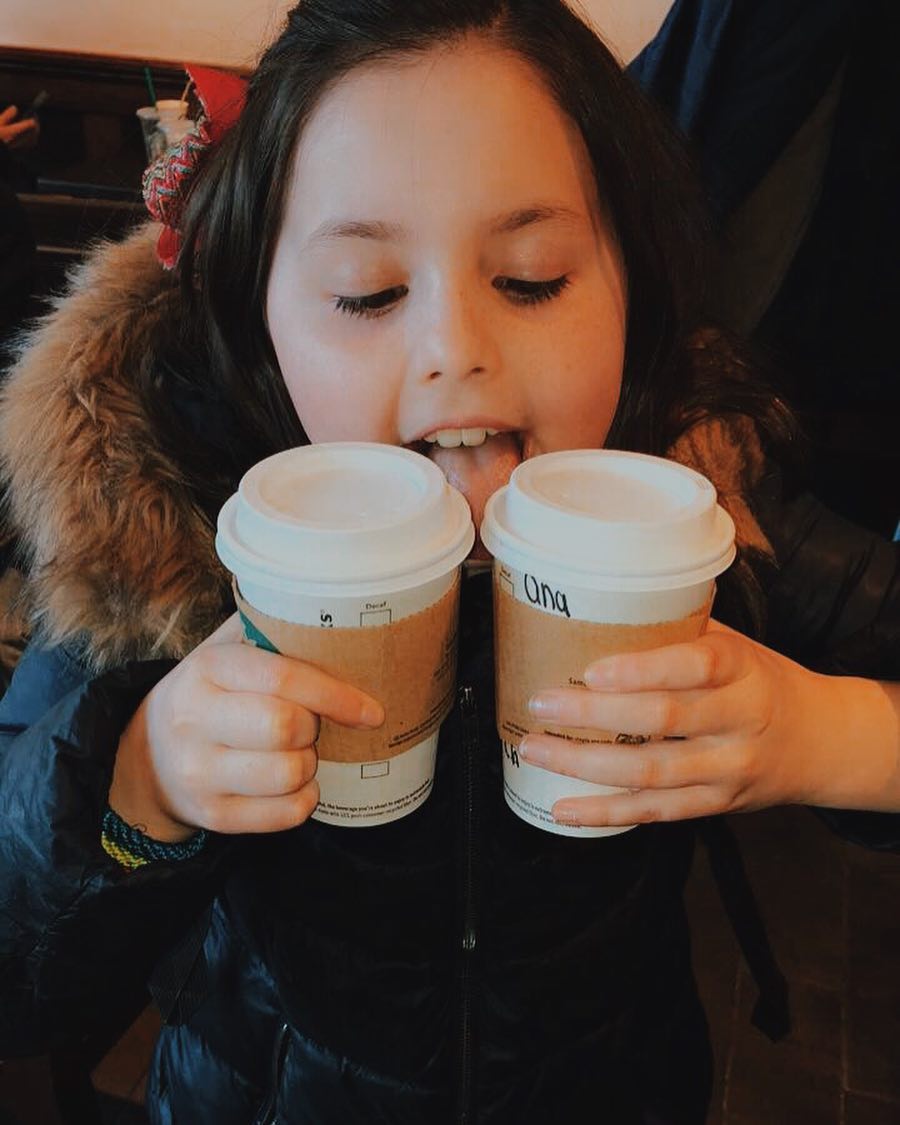 Image Source: Instagram Annie
Annie seems to be a fan of Starbucks, well who wouldn't but Annie's love for Starbucks can be seen in the picture above. She looks she desperately enjoys it and one is not just enough for little Annie. She grasps two cups of Starbucks whilst licking both at the same time.
Annie McIntosh's Dog Brody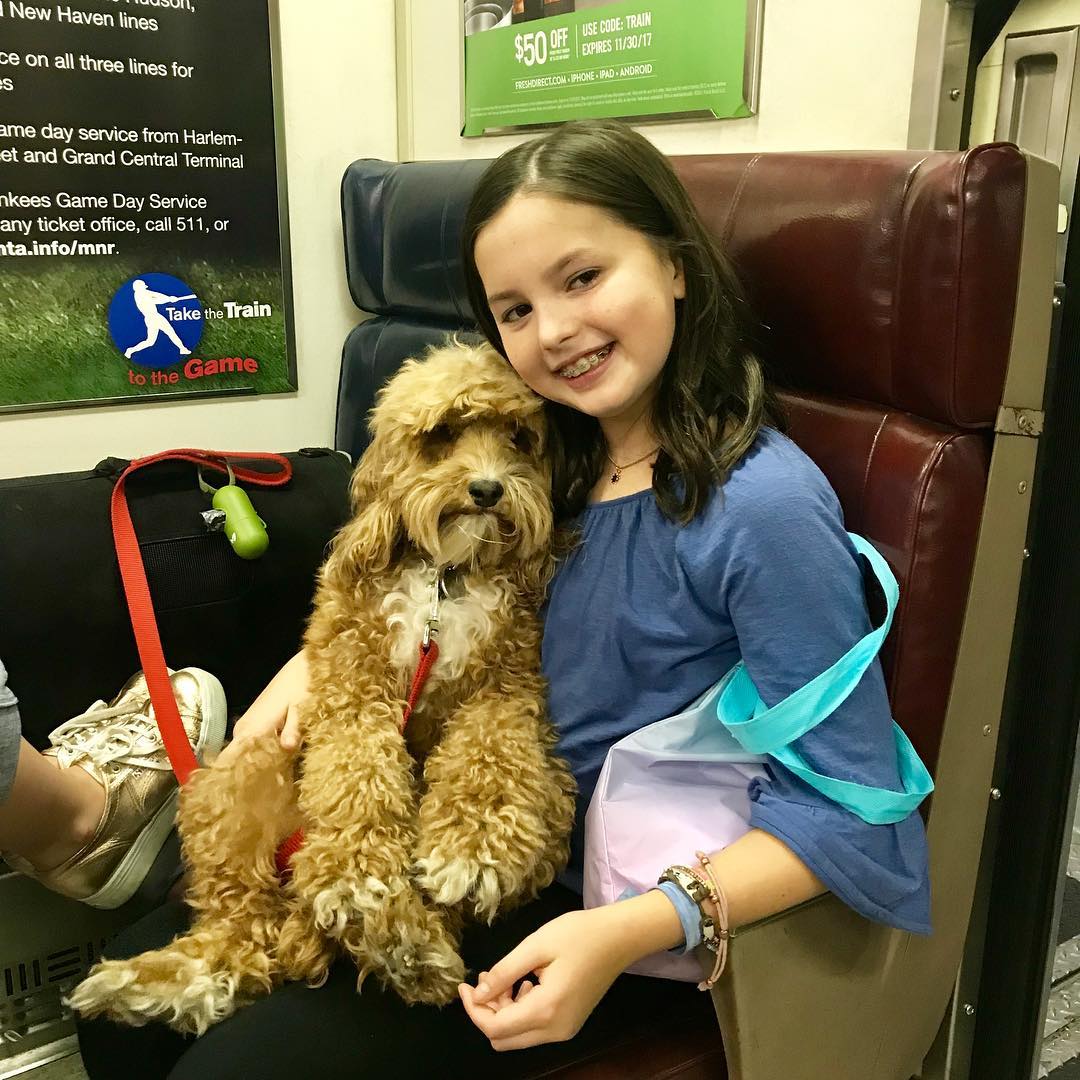 Caption: Amy Robach's daughter Annie with her dog Brody.
 Image Source: Amy Robach Instagram
Annie has a Cocker Spaniel dog named Brody. Brody seems to be a perfect companion to Annie and her family. As the breed of gun dog, Cocker Spaniels are an active and sporting species, they are very good-natured.
Also Read: Amy Robach diet and exercise. Her battle with cancer is inspirational.
Amy Robach Daughters: Annie and her sister Ava McIntosh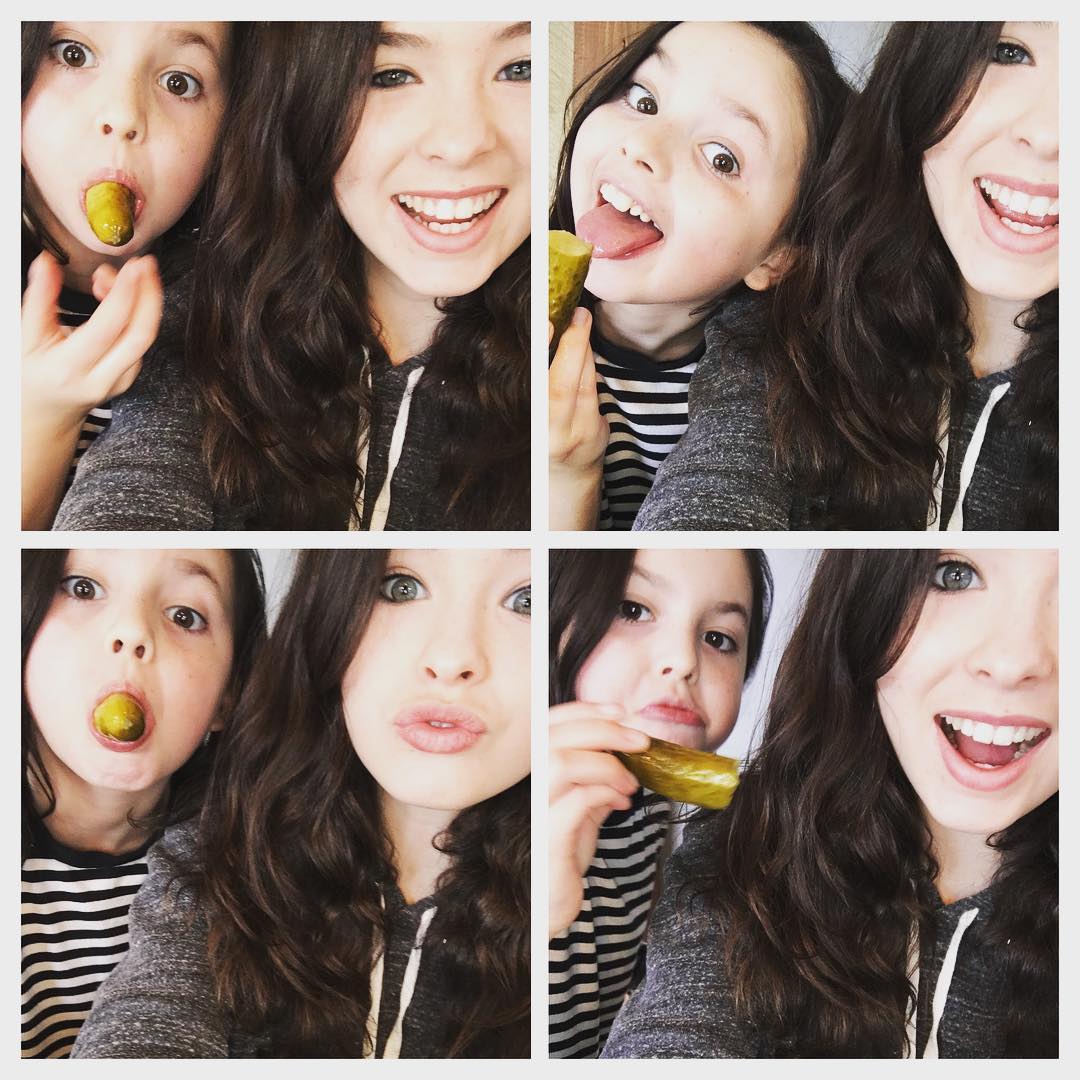 Image Source: Amy Robach Instagram
The McIntosh sisters have a wonderful relation between them. Daughter of Amy Robach, Annie her older sister Ava has four years of age difference between them.  Annie's sister Ava seems to love her younger sister, they together go out on vacations and enjoy each others company.
Annie wears Braces on her upper teeth. Little Annie loves the music of Finn Wolfhard and had attended his gig in January 2018.
Little Annie loves spending time with her sister Ava and engages in stuffs like wearing a face mask, mug printing and skiing.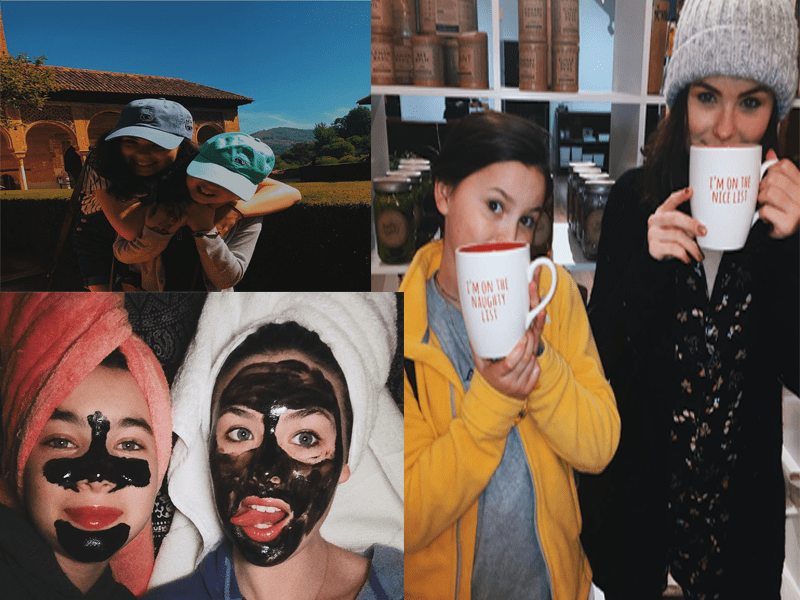 Amy Robach's daughters Ava and Annie having fun time. 
Image Source: Instagram Annie/ Ava 
For more Celebrity News and updates stay with SuperbHub