Actress Amy Motta and Drummer Fred Coury are a married couple since 2012. They are enjoying their 6 years of bond together and have no children. Why are the couple childless? Well, Amy's love for dogs could be the reason. As both Amy and Amy Motta's husband Fred are crazy about dogs.
Amy Motta and Husband Fred Coury are Crazy dog lovers
Amy Motta and her Husband Fred Coury are Cynophilist (a person who loves dogs). Together the couple has adopted many dogs, Amy Motta's Husband Fred also supports her motto to not buy a dog but rather adopt one.

Amy takes her dogs for a walk to places like Beverly Hills. She is even involved with the West LA Animal Shelter and encourages people to adopt dogs.
Amy takes her dogs for walks, dental checkups, vacations, cooks food with them and yes they are her kids.
Well, Dogs are special!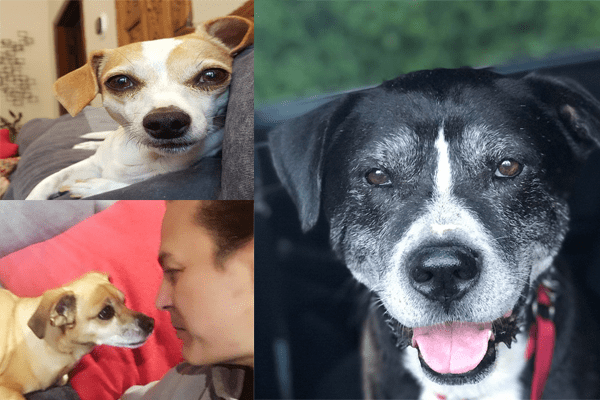 Amy Motta with West LA Animal Shelter encourages people to adopt dogs, man's best friend.
Image Source: Amy Motta Instagram
Amy has a Russell Terrier dog named Penelope. A black Rottweiler named as Charlie is often seen on their social media too.
Amy's fans and friends are equally in love with her pets. Amy regularly posts about her dogs and gives updates about them.
Amy Motta's husband Fred Coury is also passionate about dogs and frequently posts pictures of them.
Motta and Fred Coury Relationship
Motta first met Fred on one of his concert and Amy was instantaneously in love with him after she saw him swinging the drums. They dated for almost a year and decided to take their relationship to the next level and got engaged.
Their wedding was a grand ceremony which took place at London West Hollywood Hotel Rooftop on April 21, 2012. The wedding was witnessed by Amy and Fred's family and friends.
Amy Motta's Husband Fred Coury
Amy Motta chose to be an actress. Her decision proved fruitful for her as she is loved for her role in Grey's Anatomy(2005). Her character in Mad Men(2007) and Modern Family(2009) was equally appreciated by all fans.
Amy Motta's husband Fred Coury is an American Drummer notable for his work on the Glam Metal band Cinderella. Fred was born in 1967, October 20 and started playing drums since age 12.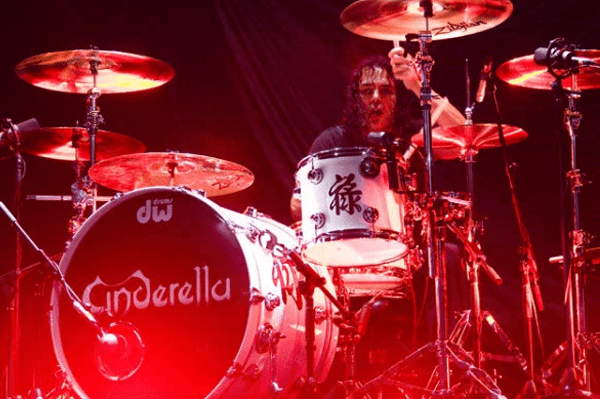 Amy Motta's husband Fred Coury, drummer for band Cinderella.
Image Source: Orange County Register
Fred Coury's inspirations include drummers as Neil Perth, Peter Criss, Bobby Blotzer, John Bonham, Eric Carr, Tommy Lee and Tommy Aldridge.
Coury has played in the band Ozzy Osbourne in 1985 filling in for Randy Castillo. In 1987, he played with Guns and Roses as a substitute for drummer Steven Adler. Coury had reached the musical heights from the band Cinderella.
Stay connected with SuperbHub for more celebrity news and Entertainment.