The Italian fashion heiress Allegra Versace Beck's net worth is $900 million. Allegra Versace is the director of popular fashion company Versace.
The gorgeous Allegra was born to father Paul Beck and mother Donatella Versace. However, her parents are already separated. She grew up with brother Daniel Versace. Allegra Versace was the niece of Gianni Versace, the founder of Versace.
Net Worth And Earnings
As previously mentioned, Allegra Versace's net worth is $900 million. She has amassed such wealth from being the director at popular fashion company Versace and also from her inheritance.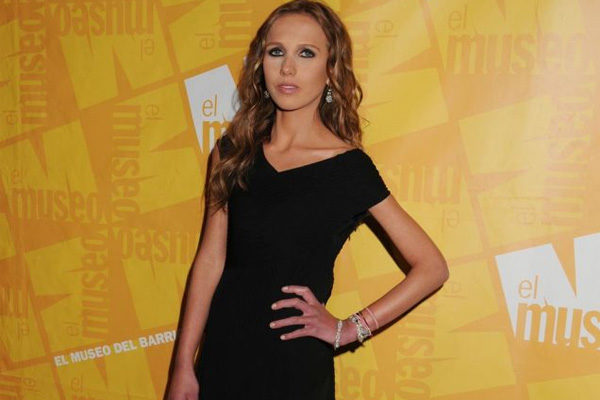 Allegra Versace has a massive net worth of $900 million. Image Source: Pinterest.
Allegra grew up within one of the world's most prestigious fashion house. After her uncle Gianni Versace was murdered in 1997, Allegra got a 50% ownership in the Versace fashion empire. Despite being legally able to claim control of her inheritance at the age of 18. She rather focused entirely on her studies and did not begin real participation in the business of Versace until she was 24.
Allegra Versace must have earned a tremendous amount of money from Versace,  and she lives a very comfortable life.
Earns Gigantic From Versace
Aforementioned, after the death of Gianni Versace, Allegra got a 50% ownership stake in the famous Versace fashion empire. Her mother Donatella inherited 20% of the company and her uncle Santo Versace inherited 30%. Allegra was eleven years old at the time of her uncle's brutal murder. When Gianna died, Allegra's net worth instantly became millions of dollars, on paper. She took a larger control of the day-to-day operations when she turned 24 in 2010.
Allegra Versace got a 50% ownership stake in the Versace fashion empire after the death of her Gianni Versace. Image Source: Getty Images.
She continued earning her own money,  working as a backstage dresser in New York shows and on designer runways.
Inherited Assets
Gianni Versace also left his several multi-million dollar homes in cities like Milan and New York. Allegra Versace inherited Gianni's villa in Miami worth around $25.0 million, featuring an ancient Roman-style. The pretty Allegra is also the owner of Villa Fontanelle on Lake Como, north of Milan, also Via Gesu in central Milan.
Unfortunately, Allegra is a victim of anorexia. Allegra's battle with her health is ongoing and she stays away from Versace headquarters, despite being the company's director.
Above all, Allegra Versace lives with a giant fortune that just keeps growing. Though facing some hardships with the disease, she is still hardworking and dedicated to her work.
Keep connected with SuperbHub for more News, Entertainment and Biography.