YouTube queen Alissa Violet has gained a little bump on her gorgeous body and upon asked she says that she's three weeks pregnant. Alissa, who was previously in a relationship with YouTuber Jake Paul is now dating gamer boyfriend FaZe Banks with whom she got engaged in 2017.
The Wedding bells are soon to ring in Alissa and her fiance FaZe's future. Alissa had a very low key announcement on her Twitter Account stating that she was engaged. Alissa presents in a very simplest statement that she's engaged and she can't believe it.
Alissa Violet Engaged to Future Husband FaZe Banks
Instagram Sensation Alissa who has amassed a staggering 8.2 million followers on her Instagram is engaged to FaZe Banks. Alissa's engagement news came as a shock to many of her dear fans as they had never seen it coming this soon. The announcement was made once on September 8, 2017, and nothing has been heard about it since.
Also See: FaZe Banks Net Worth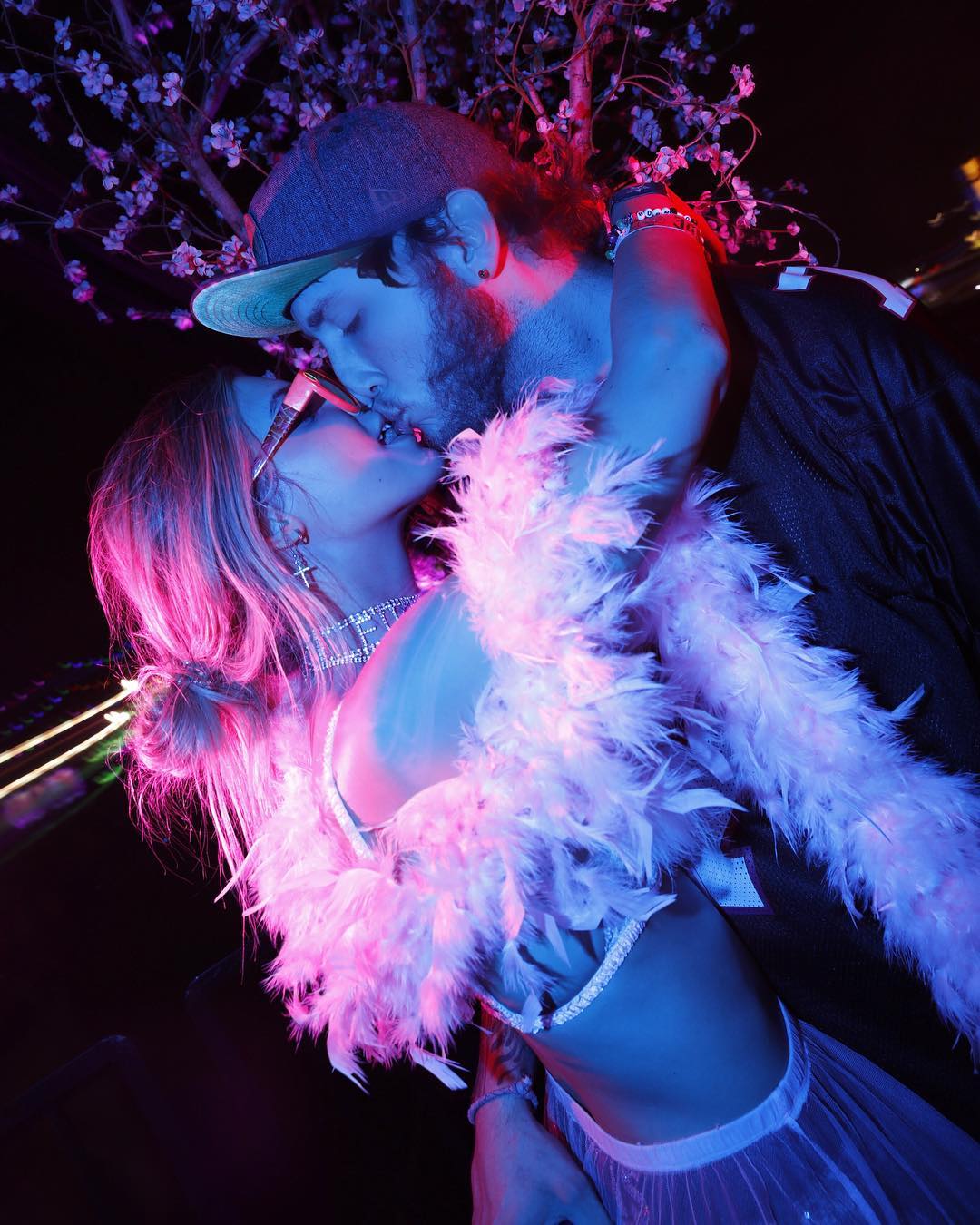 Alissa Violet engaged with future husband FaZe Banks. Image Source: Instagram/Alissa 
Allissa's Boyfriend FaZe Banks had nothing to say about the engagement and didn't bother to share the happy news personally. FaZe and his girlfriend Alissa are definitely taking their relationship to next level as they moved together in September 2017. FaZe had posted a vlog on his youtube channel of his girlfriend Allissa moving in with him.
Also Read: Alissa Violet Outfits, Clothes and Closet | What's Her Net Worth?
Alissa Violet Pregnant
Alissa was spotted grabbing a coffee in Los Angeles by The Hollywood Fix and was asked a few simple questions. Social Media mogul Allissa had very simple and sarcastic answers to some casual questions. In the video, her Tummy size seemed quite unusual and Alissa said that she's three weeks pregnant.

Upon asking about the father Alissa responds that she doesn't know who the father is of her child. Alissa is surely joking by the way she answers and her friend walking alongside bursts into laughter looking at her when she says that she's pregnant.
Alissa also seized the opportunity to prank her fans on April fools day by posting a sonogram on her twitter and saying she's pregnant.
Alissa writes that she had been keeping the pregnancy under wraps for quite a while and she was excited to share the happy news with her fans. She concludes writing that she couldn't be more happy and blessed. To break the silence of the prank FaZe's girlfriend Alissa tweeted on April 3 saying April Fools.
Alissa and her boyfriend FaZe had snuck chocolates and snacks into a movie theater by filling a round mold with snacks and taping it to Alissa's Belly. The mold stuffed with snacks would make Alissa look like pregnant and they could sneak snacks into a movie theater.
The couple is professional when it comes to sneaking foods in the movie theaters and they come up with very creative tricks to do so. Alissa and her to-be-husband FaZe Banks pretend to be a couple with a baby and stuff snacks on a baby's cradle into movies.
For More Celebrity News and Entertainment: SuperbHub