Alice Cooper's wife, Sheryl Goddard is professionally an actress and previously a ballerina instructor and a choreographer.
She is a capable actress and has starred in movies like Sgt. Pepper's Lonely Hearts Club Band (1978), Alice Cooper: Welcome to My Nightmare (1975) and The Strange Case of Alice Cooper (1979).
Sheryl has shown her capabilities at various events in the form of a dancer and has also been teaching dance to other people.
Personal Life
The gorgeous Sheryl embarked on her career as a trained ballerina as well as a choreographer.
Sheryl Goddard married her rockstar husband Alice Cooper on March 3, 1976, and have been living happily with their three children: Calico Cooper, Dashiell Cooper, and Sonora Rose Cooper.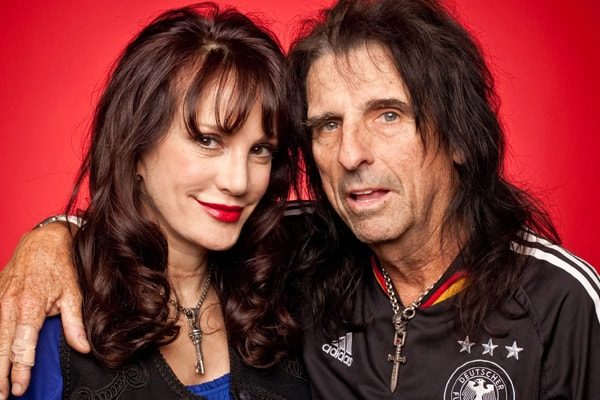 Sheryl Cooper, Alice Cooper's wife, has been on her own endeavors and is supported by her rockstar husband. Image Source: AZ Central.
Being known as Alice Cooper's wife made Sheryl more famous than she had ever been. Also, the pair are known for their strong and faithful relationship.
Salary And Net Worth
The highly talented Sheryl performed in countless shows and events. And prior to her marriage, she even had the job of a dance teacher. After her marriage with the rockstar husband Alice Cooper, her fame rose drastically.
According to some sources, Sheryl Goddard's net worth is estimated at $5.5 million. She has earned all this fortune from her hard work and successful endeavors.
It is speculated that her net worth has been sky-rocketed by the success of her spouse, Alice Cooper, who has a net worth of $40 million.
Sheryl Goddard's husband Alice Cooper has been supporting his wife in any endeavor that she carries out. It is due to this fact that her thoughts are taking good form and has resulted in speculation that her net worth shall keep on rising.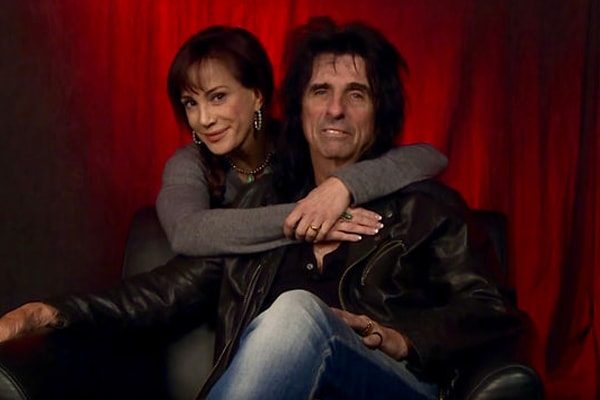 Sheryl Goddard has seen significant growth in her net worth. Image Source: Pinterest.
Incident(s) In Life
Having been known as Alice Cooper's wife, Sheryl's career has been superb. However, there is speculation of one incident that was a problem in their marriage.
Sheryl Goddard decided to vote for divorce against her husband Alice Cooper in the year of 1983.
Around this time, Sheryl's beau Alice Cooper was addicted to alcohol causing her relationship with friends and family to degrade gradually. Eventually, he managed to get rid of his addiction and hence, the pair reconciled their relationship.
Alice Cooper then went on to assist other musicians with drinking problems and became a mentor to those who drank most of the time. The frontman of Megadeth, Dave Mustaine gave Sheryl Goddard's husband Alice the credit for overcoming his drug and alcohol addictions.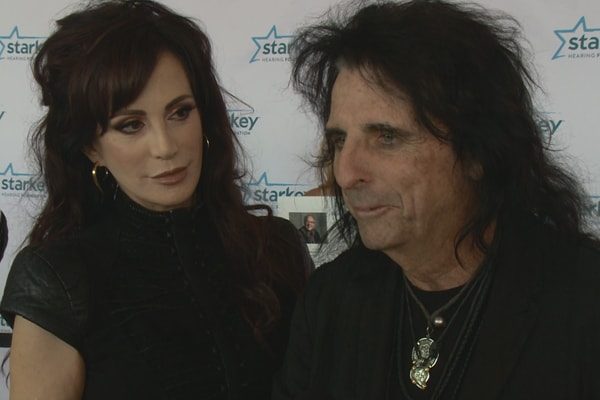 Sheryl Goddard has been supporting her husband Alice Cooper along with carrying her own endeavors. Image Source: Daily Mail.
Sheryl Goddard's Social Media
In the social media world, there are many accounts with the name Sheryl Goddard. However, none of the accounts belong to her.
Sheryl Goddard prefers not to make herself public and keeps her personal matters to herself most of the time. This is rather surprising as being friends with Alice Cooper makes anyone want to publicize themselves. But even being Alice Cooper's wife, Sheryl has been keeping everything to herself.
On the other hand, Alice Cooper is very active on social media. He sells merchandise and promotes his performances, old and new. He appears on TV and radio shows and in publications as well.
Keep connected with SuperbHub for more News, Entertainment and Biography.