Alexis Skyy is an American reality TV star famous for her work in Love and Hip Hop: Hollywood.
Alexis Skyy is also the newest crush of Rob Kardashian. Here are some facts about Rob Kardashian's new crush. Well, Rob is also Blac Chyna's ex-partner.
Alexis Grew up on Long Island
Alexis was born as Anastasia McFarland on 14th July of 1994. She belongs to Jamaican and Dominican descent. She was raised by her single mother alongside brother and met her biological father at the age 0f 18.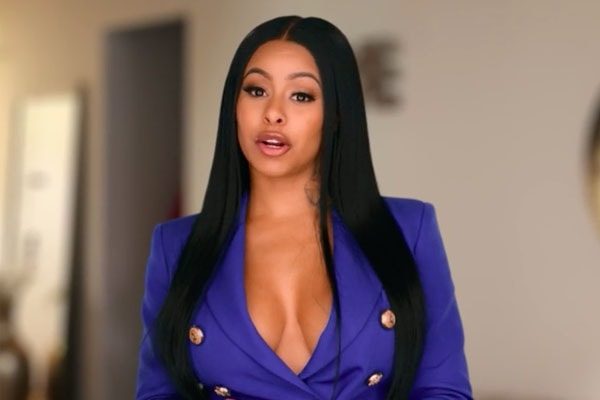 Rob Kardashian's Crush Alexis Skyy is the Love and Hip Hop star. Picture source: Bossip. 
Alexis Skyy ruined up her relationship with mother when she decided to go live with her dad.
Alexis Skyy Had Huge Fight With Blac Chyna
Rob Kardashian was previously dating Blac Chyna. Alexis and Chyna had a huge fight at a club. Alexis claims that Rob's partner Chyna befriended her at a party.
But for some reason, later on, the two had a major fight between them and it was alleged that Chyna even threw a drink on Alexis. The incident led to both of them throwing hands and swing at each other.
Alexis Skyy Is A LAHH star
As mentioned above, Alexis Skyy is an American reality TV personality best known for appearing in Love and Hip Hop: Hollywood. In 2017,  Alexis joined the cast of Love and Hip Hop: Hollywood.
Previously she used to work as stripper and model. Alexis Skyy later opened up The Bella Sky Spa in Atlanta. She is also the CEO of a beauty product company Kokomi Mommy.
Is Alexis Skyy and Rob Kardashian Dating?
Rob Kardashian declared he has a crush on Alexis Skyy. Rob posted a picture of Alexis on Snapchat and wrote 'My WCW…I've been wanting you for a so long.'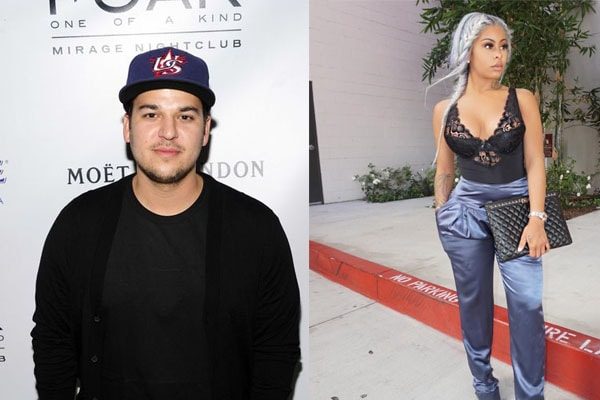 Rob Kardashian and his new crush Alexis Skyy. Picture source: Cosmopolitan and Pinterest. 
As of now Rob and Alexis are spending time with each other. They have been seen together on several dates. However, they haven't given a tag of girlfriend and boyfriend to their relationship. Hope they will soon confirm their relationship.
On Alexis' Instagram, the rapper Kid Buu who is currently dating Blac Chyna commented asking whether she is really in love with him or using for clout. Alexis wasted no time and answered she is in love with him.
View this post on Instagram

Talking about Alexis Skyy's previous relationship, she has been in a romantic relationship with Fetty Wap for two years. They both have been in an on and off relationship for two years. She also has a daughter named Alaiya Mcfarland with Fetty Wap.
SuperbHub for more News and Entertainment.