Alexander James Brooker, better known by the name of Alex Brooker, is a physically disabled journalist who has gained a lot of success despite lagging behind physically. As a respected journalist, he has managed to earn a lot of money and has accumulated a very good net worth for himself.
He is married to Lynsey Brooker. The couple got married in the year 2014 but we don't know the exact date of their marriage is unknown. The couple rarely make an appearance in the media, but when they do they look lovely together.
Alex Brooker and his wife Lynsey Brooker exchanging their vows in front of friends and family.
The couple Alex Brooker and Lynsey Brooker have a daughter together. In July 2017, they welcomed their daughter Daphne to the world. It seems like the couple wants to keep their daughter away from the media as no details on Alex and Lynsey Brooker's daughter is known to us.
Also See: Alex Brooker's Supportive Wife Lynsey Brooker
Having had his right leg cut off due to deformities as a child, the 32-year-old Alex didn't let this affect his career in Journalism. He started out by joining Liverpool echo as a sports reporter. He covered multiple sports events like the BT Paralympic World Cup in 2011 and Summer Paralympic Games of 2012.
Also See: Alex Brooker's Five Brothers
Alex Brooker got his big break as the co-host of The Last Leg along with Adam Hills which widely increased his popularity. He was the voice of reasons for disabled people. He went on to be featured on The Last Leg of the Year as well. He also made a lot of money from the show. As a result, his estimated net worth as of 2018 is above $1 million.
Income from The Last Leg
Alex Brooker's main source of income is the TV show The Last Leg. He hosts the show along with Adam Hills. The show airs on channel 4 and is highly popular and has strong ratings. Though we don't know for sure,  Alex reportedly receives six figures salary for hosting the show. The show has been running for 6 seasons and it isn't stopping any time soon.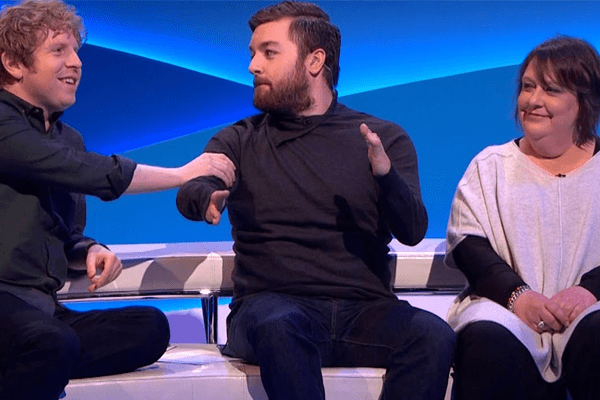 Alex Brooker hosting The Last Leg, Image source: YouTube
He is always seen traveling to a lot of new places all the time suggesting he has a lot of money to spend.
Alex Brooker, host of The Last Leg, on vacation.
Charity Work
Along with journalism, Alex also does a lot of Charity work. In 2014, he ran Scope's End of Awkward, a campaign using comedy to shed light on the awkwardness that disabled people feel.  he gave valuable advice to people suffering from physical disability citing his own difficulties during childhood.
The Last Leg's Show Host Alex Brooker has $1 million Net Worth.
SuperbHub for more Entertainment and Latest News.