Alex Brooker hails from Ashford, Kent and was born with hand and arm deformities and had a twisted right leg without bone which was amputated when he was a child. Alex is an English Journalist, comedian, and co-host of the show The Last Leg and a vivid Arsenal fan.
Alex was born as Alexander James Brooker on 15 May 1984 and attended Liverpool John Moores University and The Norton Knatchbull School. Brooker was a patient at GOSH from age seven till he was an adult and states the Great Ormond Street Hospital changed his life.
Also Read: Alex Brooker's Net Worth
Alex Brooker's Brothers and Family
The Last Leg host Alex Brooker was born in Ashford, Kent and is the eldest among his five brothers. Alex was seventeen when this picture was taken with his brothers and he had been recovering from his leg surgery.
The surgery had left Alex in a wheelchair and he couldn't use crutches at the time. Alex Brooker in his blog Man vs Fat writes that the worst part of his time was that he was trying to attract women.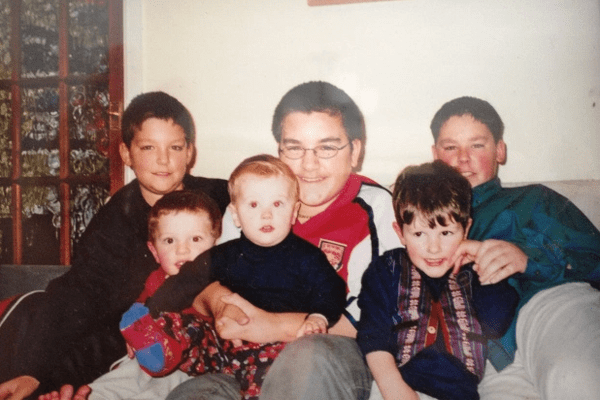 2001, Alex Brooker at age 17 with his brothers Lenny Brooker, Eli Brooker, Edward Brooker, Ash Brooker, Tom Brooker  Image Source: Man vs Fat 
Alex's younger brother Edward Brooker was born in 1999 and in his 18th birthday, Alex had posted on his Instagram wishing Edward Happy birthday.
In 2014 Alex's brother Eli Brooker had posted a recreated family photo of their brothers. Brooker brothers sat in the same position to snap a picture like they had in their childhood.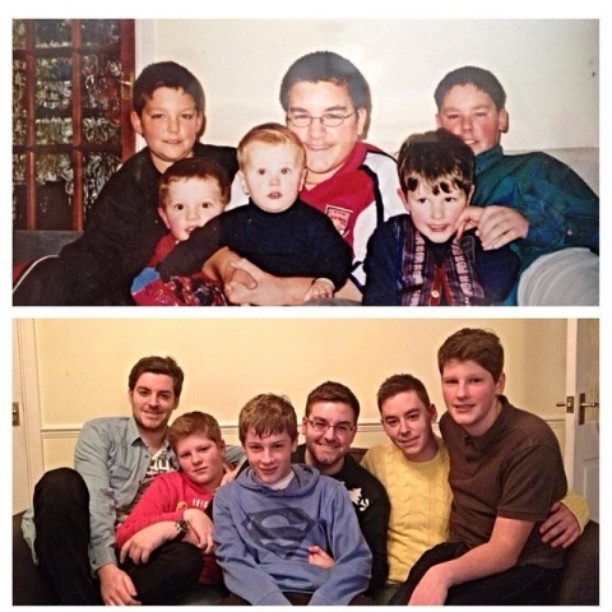 Alex Brooker's brothers Lenny Brooker, Eli Brooker, Edward Brooker, Ashley Brooker, Tom Brooker.  Img Src: Instagram/Eli

Alex is a vivid Arsenal FC fan since his childhood and used to play football with his brothers. Alex had posted an old picture of him with his brothers while they were playing football together.
Alex Brooker and his brothers have a really amazing bond and they often hang out with each other. Brooker brothers are together whether it's a party or Christmas and the lads have a family time with their father Gordon Brooker.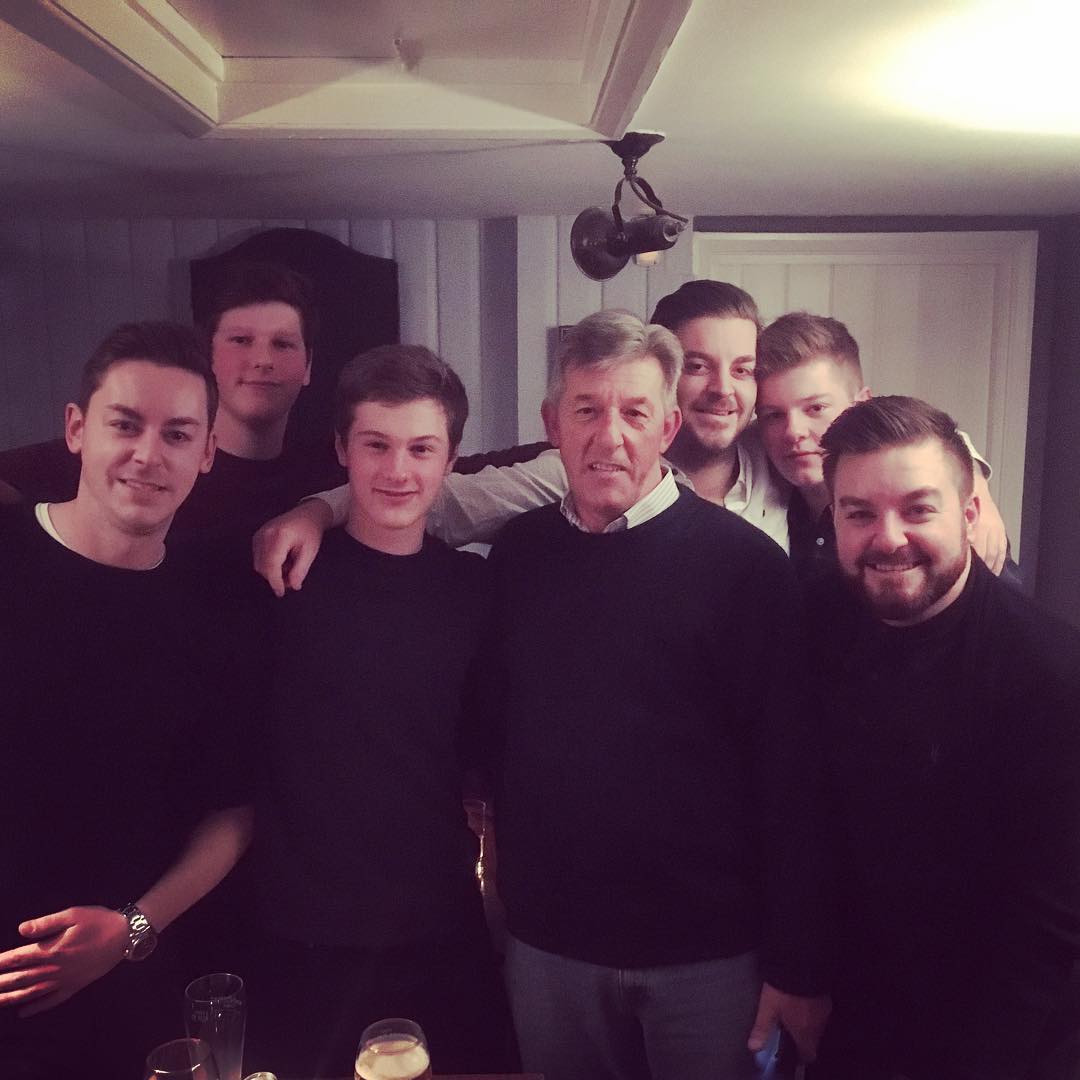 Alex Brooker brothers and his father Gordon Brooker.  Image Source: Instagram/Alex    
On May 7, 2015  Alex had posted a collage of photos with his brother Ashley Brooker wishing him happy birthday.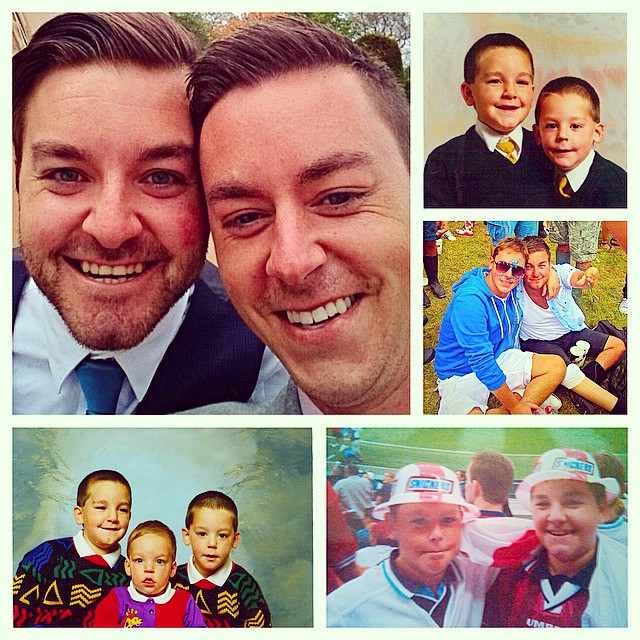 Alex Brooker's brother Ashley Brooker. 
Image Source: Instagram/Alex
Alex Brooker and his brother Ashley with their mother on 2014 Christmas. Alex is married to Lynsey Brooker in a private ceremony in November 2014. Watch their Wedding Photos.
Also See: Alex Broker's wife Lynsey Brooker is very supportive
Also See:  Five Facts About YouTuber Alexa Rivera Including Her Boyfriend And Net Worth

For More Celebrity News and Entertainment: SuperbHub.