"Maroon 5" singer Adam Levine's sharp and vibrating voice gives us really goosebumps. No doubt, Adam Lavine is a legendary singer who has spread smiles all over million faces. Certainly, he earns a lot from his voice. He has added enough bank balance to live a luxurious lifestyle. But what about his wife?
Victoria's Secret Angel and Adam Levine's wife, Behati Prinsloo is a Namibian model and one of the topmost model living. So, undoubtedly, she gets paid a tremendous amount of money. According to News, Behati Prinsloo's Net worth is estimated to be $3 million.
How did Behati Prinsloo accumulate the Net Worth of $3 Million?
Behati Prinsloo's net worth is not a family heritage or a legacy. Her current status today is based on her hard work and devotion. Modeling is the fundamental source of earning to her.
The Victoria's Secret angel, Behati has walked for Lous Vuitton, Miu Miu, Calvin Klein, Chanel and much more. Also, she has been on covers for Vogue Mexico, Vogue Spain, V Magazine, and other magazines. She has also done the Ad Campaigns for H&M, DKNY Jeans, Nina Ricci, etc.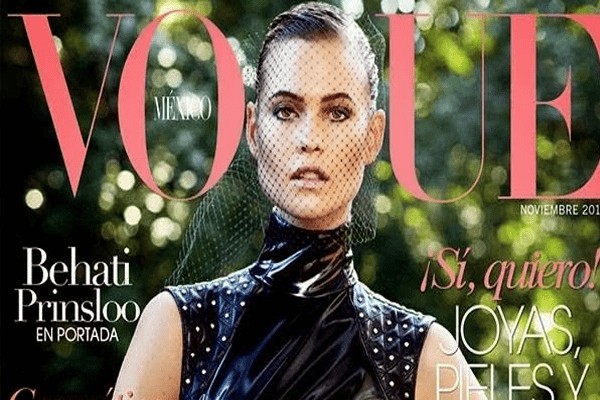 Source- The Face Hunter
Earning From Advertisement, Magazine cover Modeling, and Contracts
According to The Cut, the models generally earn $125-$250 per pose for Vogue. While for an advertisement, they are paid more. H&M, Online Clothing retail company pays estimated $60,000 per contract. On the contrary, established models receive more amount. So, Behati being one of the top model  gets appropriate cash from the ads.
She gets the right amount paid walking on the ramp. Also, Vogue pays a good amount of money according to the face value. According to News, Victoria's Secret model gets $4-$10 million per contract. So, contract with Victoria's Secret model sums millions to Behati Prinsloo's Net worth.
Behati has walked for huge companies like Calvin Klein and Chanel. She is paid in millions. Though not a highest paid model, she falls in top ten high Net worth of Models.
Apart from modeling career, she is designer of Behati Loves Pink swimsuit collections. Recently, she also designed accessories and fashion collection for Juicy Couture.
Supermodel, Behati, also appears in talk shows and interviews. This is adding to her wealth too.
Cars and Houses
After marriage on July 19, 2014, Behati Prinsloo is living with husband, Adam Levine. Combining  Adam Levine's and Behati Prinsloo's net worth, they have estimated net worth of $53 million.
According to Curbed Los Angeles, Behati and Adam previously lived at Beverly Hills House that values $10 million. Currently, they are living in Holmby Hills estate at Los Angeles Country Club.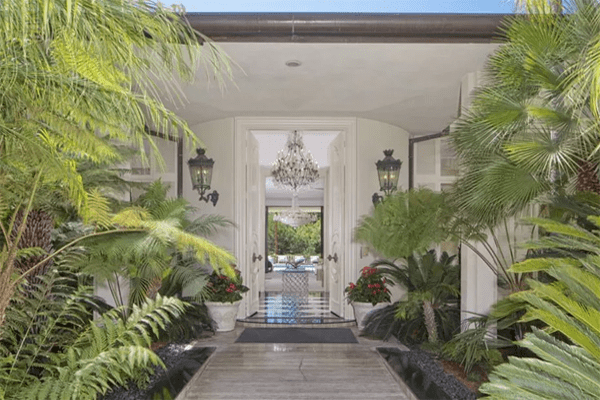 Source-  Curbed Los Angeles
They bought it for $18 million, on August 2017, and currently is on sale at $18.9 million.
Behati Prinsloo and Adam Levine Together own a Porsche 718 Boxter car. This Porsche 718 Boxter manufactured car costs around $57,400- $81900.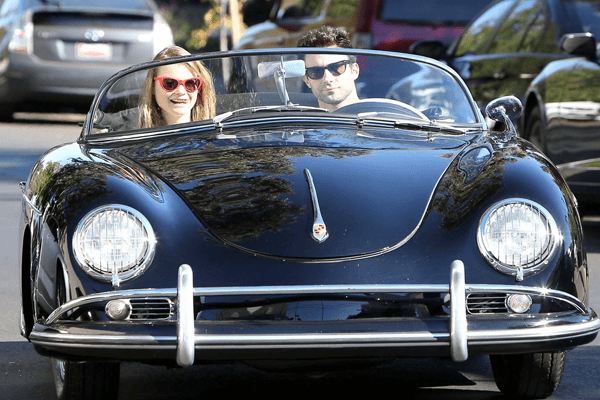 Image source- Just Jared
Quick facts on Behati Prinsloo's Net Worth
Prinsloo appeared on an Ad campaign with large brands like Chanel and Calvin Klein. Surely, she probably got millions of dollars from the campaign.
Additionally, she was there in the video "Animal," "Cold," and "Wait," alongside husband, Adam Levine. This added the beauty factor in the video and apparently, earned colossal success.
Prinsloo shares a Holmby Hills Estate mansion worth $18.9 million with her Husband and a daughter. They bought it for $18 million. The percentage growth in the rate of house increases by 5%.
The Holmby Hills Estate has encompassed 9,200 square foot and measure 1.2 acres.
Behati is active in charity and environmental cause. In 2010, she visited Haiti to contribute to the healing of earthquake victims.
According to Look to the Star, she was photographed in cotton shirts of Environmental Justice Foundation in 2008. This undoubtedly enhances the value of the organization.
Prinsloo appeared on CBS's Television series Hawaii Five-0 in 2010.It was one of the most rated and most viewed Television series at that time.
Her favorite cosmetic product is Japenese Multinational company Sk-II as she uses it frequently. She posted on Instagram about Sk-II facial treatment essence that cost $179 a product.

For more information on Behati Prinsloo and Adam Levine, stay connected with us on SuperbHub.