Brian Johnson's net worth is $90 million. He has managed to earn all the wealth from his career as a musician and singer. Brian is also famous for wearing a newsboy cap during his performances and has a huge collection of it as well.
Brian Johnson is an English songwriter and singer famous for being the third singer of Australian rock band AC/DC. He is married to Brenda Johnson and currently lives in Sarasota, Florida.
Net Worth and Earnings
The third lead singer of AC/DC, Brian Johnson's net worth is $90 million. He is an English singer and songwriter from which he has managed to amass such wealth throughout his career. He is also a car and racing enthusiast. In 2011, This is Money listed Brian on the "Top 50 Wealthiest People in Music" list.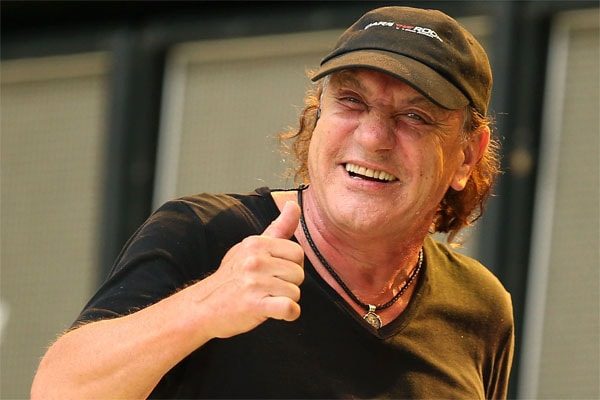 Brian Johnson is an English singer famous for being the lead singer of AC/DC and has a net worth of $90 million. Picture source: Getty Images.
Brian Johnson used to perform in several shows along with scouts and has appeared in plays. He started his musical career by joining the band Gobi Desert Canoe Club and later joined in the musical group named Fresh. After that, he released his solo single titled I Can't Forget You Now. And then on, He formed another band called Geordie. He released four albums along with Geordie.
Brian Johnson's Career With AC/DC
After the death of Bon Scott, Brian Johnson joined AC/DC as the third singer. In July 1980, he released the first album with band AC/DC titled Back in Black. The collection is available on Amazon and costs $9.98. The album had a massive sale of 50 million copies worldwide. Brian must have got a fair share of an amount as well.
After that, the band AC/DC released numbers of albums such as For Those About to Rock, Flick of the Switch and many more. In 1990, AC/DC's album The Razors Edge was released and it's sales reached 12 million copies worldwide. Later they released hit albums such as Live, Ballbreaker, Stiff Upper Lip, Black Ice and many more. He must have earned a tremendous amount of money from the sales of those records as well.
Brian Johnson's Car Collection
Brian Johnson has got a huge car collection which includes vintage racing cars such as Royale RP-4, Pilbeam-MP84 and many more. He also takes part in different car racing events and TV shows.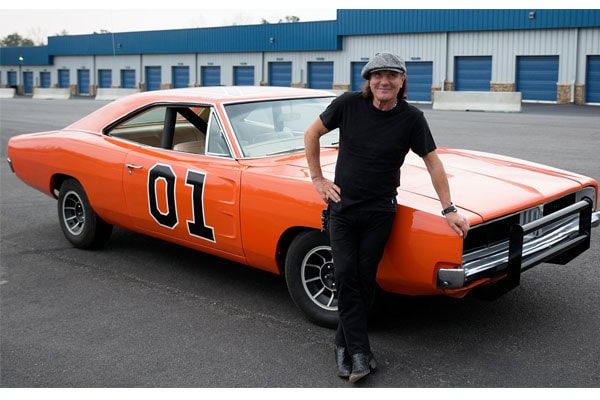 Brian Johnson and his vehicle. Picture source: Sunday Times Driving. 
The multimillionaire singer can afford all of his desires and wishes because of his mass fortune. Thanks to Brian Johnson's net worth of $90 million, he is enjoying a lavish lifestyle.
Keep Connected with SuperbHub for more News, Entertainment and Biography.