The 'Broad City' Star Abby Jacobson has opened her attraction for multiple sexes. A 34-year-old star openly stated her as genderqueer with no hesitation. Thus, she has openly announced herself as bisexual in 2018. In an Interview with Vanity fair Actress Jacobson said, that she goes with both the ways regardless of her gender.
The Pennsylvania native is quite open about her personal life. In 2016 it was rumored that star Abby Jacobson is dating American musician and actress Carrie Brownstein. They both have posted pictures together in social media and also wished birthday. Everyone might me stalking Abbi's personal account to know what's really going on behind the doors.
Abbi Jacobson is a Jewish American actress and popular comedian born on February 1, 1984, in Wayne, Pennsylvania. Her father Alan Jacobson is a graphic designer and mother Susan Komm is an Artist. Abbi has an estimated Net worth of $3 million.
Bisexuality/Relationship
There is no doubt that Abbi Jacobson is hardworking and most loved personality. Besides that, her good nature and open-minded behavior is a plus part. The Comedian again has come to public concern when she openly talked about her interest on multiple sexes. She has openly admitted her bisexuality; in an interview with Vanity Fair by saying:
"I kind of go both ways."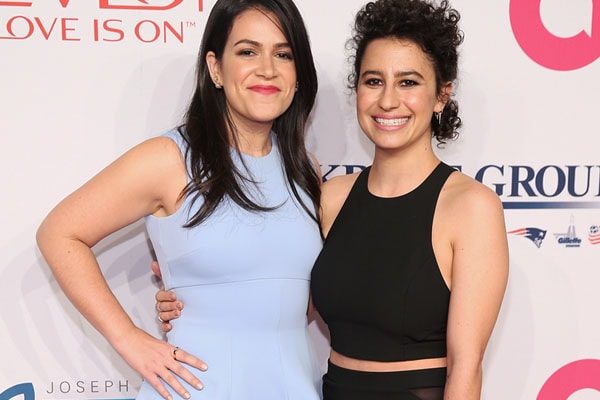 Abbi Jacobson alone with her partner Illana in a show "Broad City".
Image Source: Bustle
The show 'Broad City' was also accused of being sexist, later on, both the partner actresses wiped out the misconception. They both starred in the series from 2009 to 2011.
Although, expressing the sexuality is no new in States but it might be risky for a high profile celebrity to open up their personal life without knowing the consequences. The people who are always in the public eyes might be very careful about what they are talking. There are also many proofs that big mouth can be the downfall of the career in the industry.
View this post on Instagram
The most loved actress Abbi has also shown support and love for trans people by posting a picture on Instagram which illustrates about transgender rights. The public has loved the way she expressed herself openly in social media. Definitely, the positivity should be at first.
View this post on Instagram
After all this, there must be a question in public mind to whom Abbi is actually dating now? Well, it is rumored that Abbi and singer Carrie Brownstein are dating. Their closeness is definitely a media concern. Abbi also wished a happy birthday on Instagram. Although their relationship is only guessed, this much is confirmed that the two celebrity liked each other.
The Broad City star is undoubtedly honest and sweet in her real life who has already succeeded to find a place in people's heart. Who now is the most talked gay celebrity and people might be eager to know their love life.
SuperbHub for Exclusive News and Entertainment.